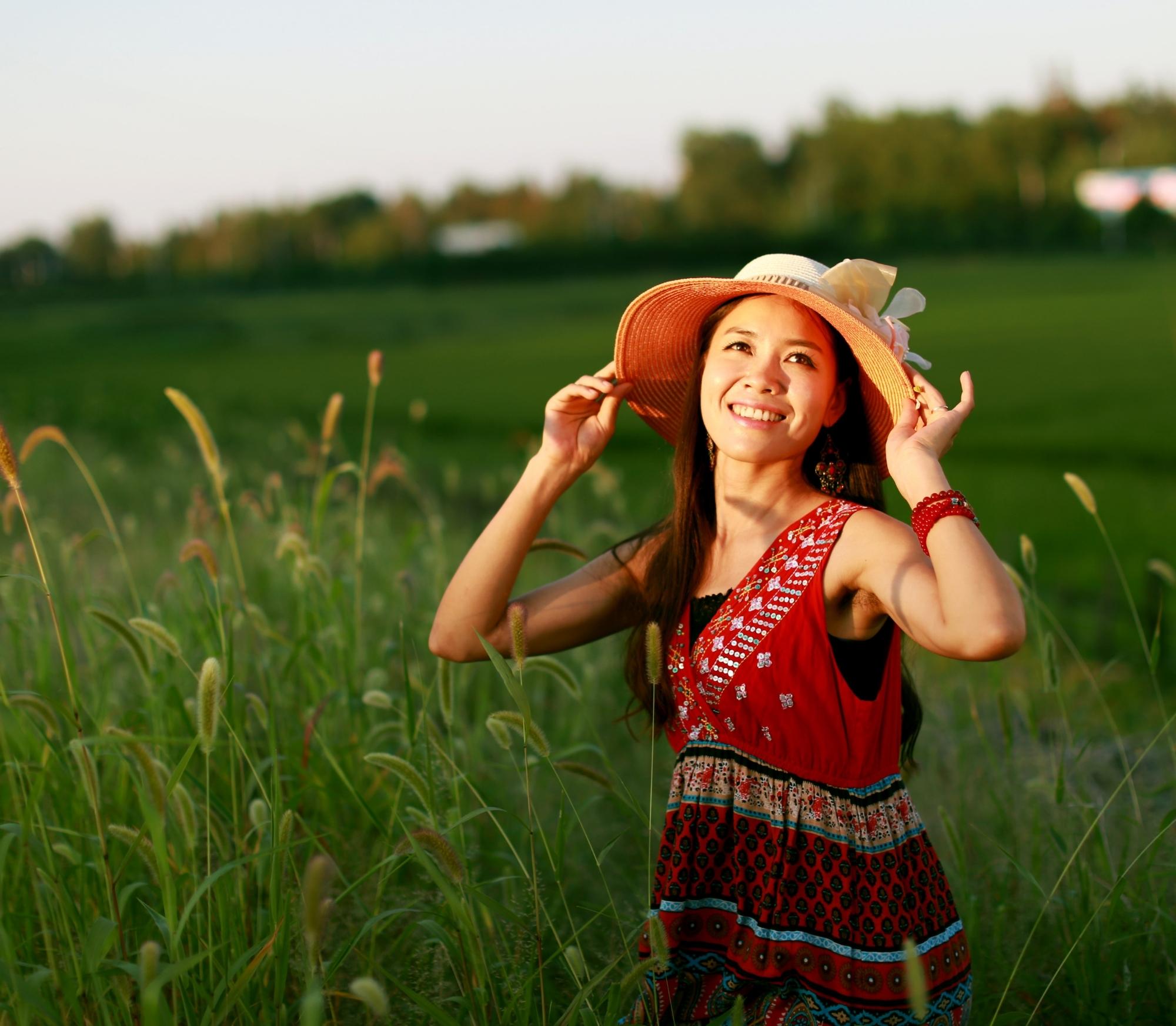 Spring is a delightful reminder of how wonderful transition can be. It's time for you to change out of the dreary getups of the cold season, shorten the length of your clothes, and reintroduce vivid and nice colors into your closet. Forget about slumming it this season, the trending styles for spring 2022 are nothing to scoff at — from beautiful maxi dresses and floral print tops to floral skirts and mini skirts amongst other popular trends. They make joy and excitement bubble in the pit of my stomach!
Dressing elegantly and gorgeously is all well and good, but without knowing current trends your style may not be on point. All the major fashion brands have already released their latest collections for Spring 2022 and we are bringing you the headlines to keep you on trend this season. Women must always be mindful of their appearance so that they can be the most elegant version of themselves.
Setting all intricacies aside, you must shine and stand out! Don't be caught unawares
SHOW OFF SOME SKIN BABY!
In the year 2022, showing some skin is still a popular trend. So no matter what you do, dress according to your body type and show off those curves!
BOLD COLORS ARE THE HIGHLIGHTS OF THIS SEASON
What colors will you be wearing this spring? You might want to match the bright colors of nature. This year's color is Very Peri and it's a cross between purple and blue. Mix it with neutrals for a more subdued look. Definitely go for a Very Peri maxi dress with some calming neutral accessories like earrings or a handbag to give your outfit some pop with bolder brights.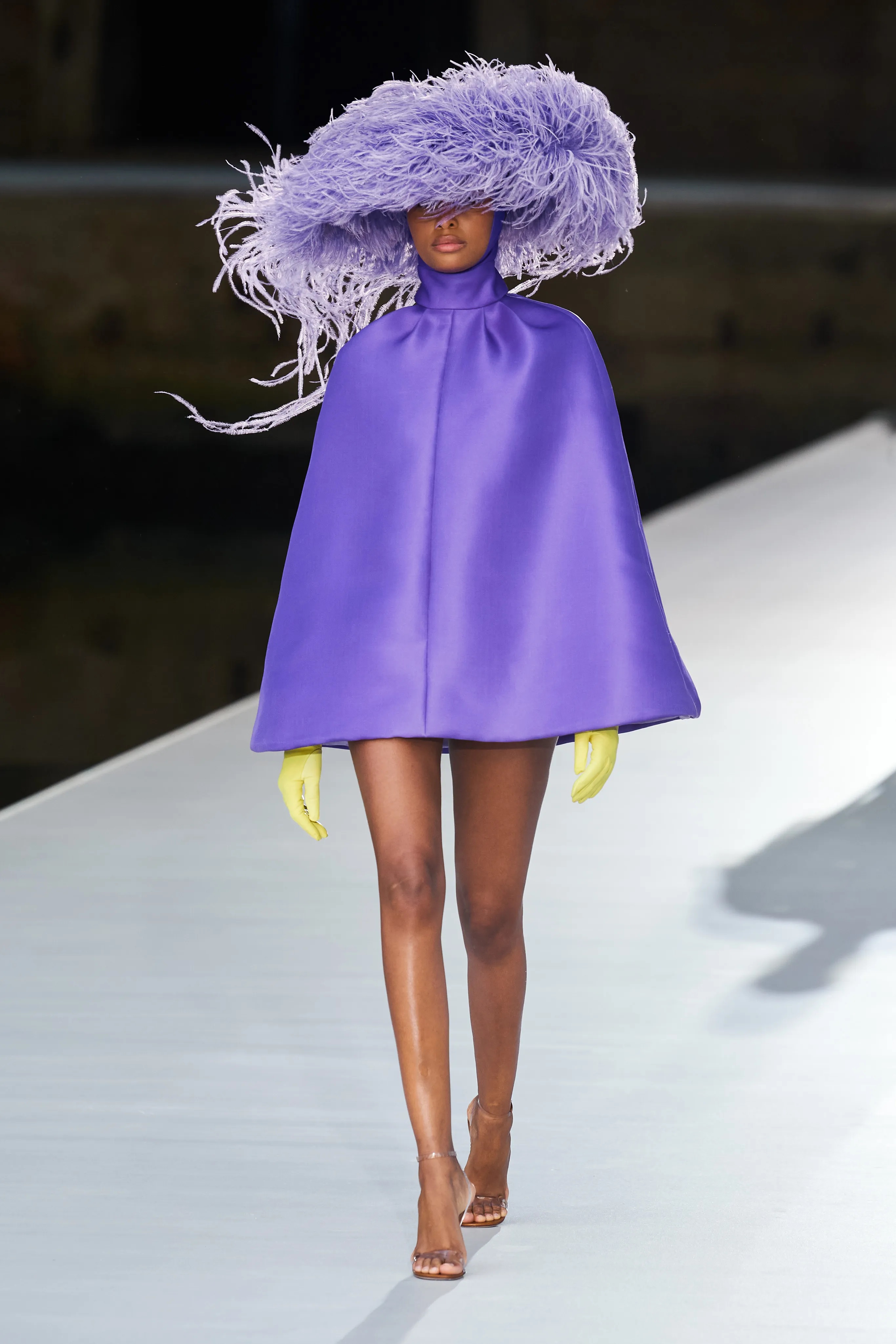 MINI SKIRTS ARE ALL THE RAGE!
Mini Skirts are back with a vengeance — Try pairing them with printed cropped floral tops. For retro-trend enthusiasts, make a stylish trip back to the 60s with these miniskirts that will surely be everywhere this season.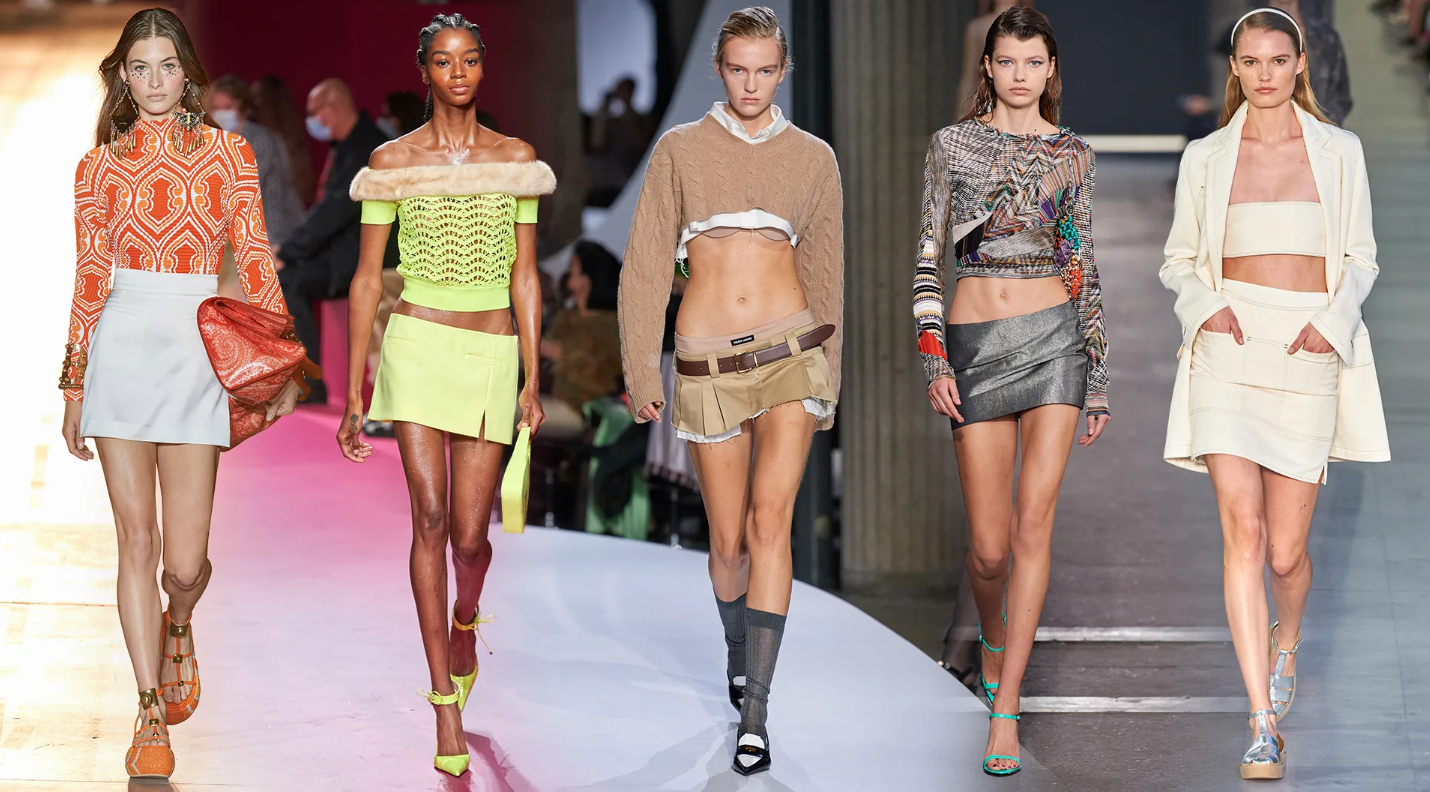 VACATION STYLE IS THE NEW STYLE
Spring is the ideal time to start looking at lightweight fabrics. You can still get prepared for the long and hot summer months without sweating it out. Make sure you look for clothes that will allow the breeze to come in to keep you cool with maxi dresses, maxi tops, florals, and skirts.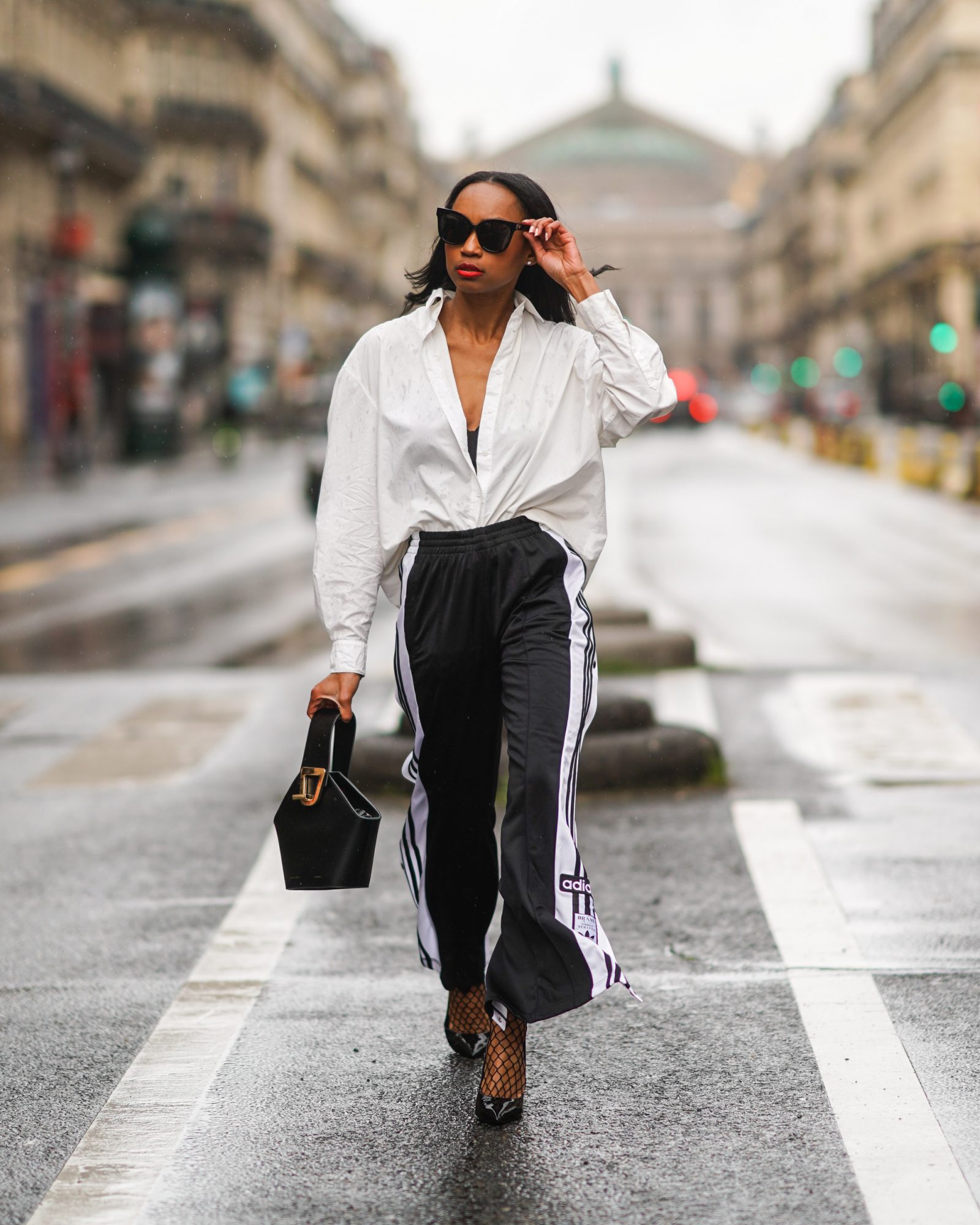 LOW WAISTED PANTS ARE BACK
So glad this oldie from the early 2000s is coming back! Whether or not you like it, the jury's in that this nostalgic fashion will be very popular this season.
PUMPS HAVE COME TO STAY
Ugly shoes are here to stay. Looking for Women's shoes, sandals, heels, boots or other types of footwear? The designs you'll see this season will be heavy and sturdy soles.
SAY ADIEU TO MINI BAGS AND WELCOME BIG BAGS
You can say good-bye to the mini bag trend of last season. The trend this year is for more practical, heavy-duty bags that can hold a lot and be used for stays away from home such as trip with friends or trips during the weekend.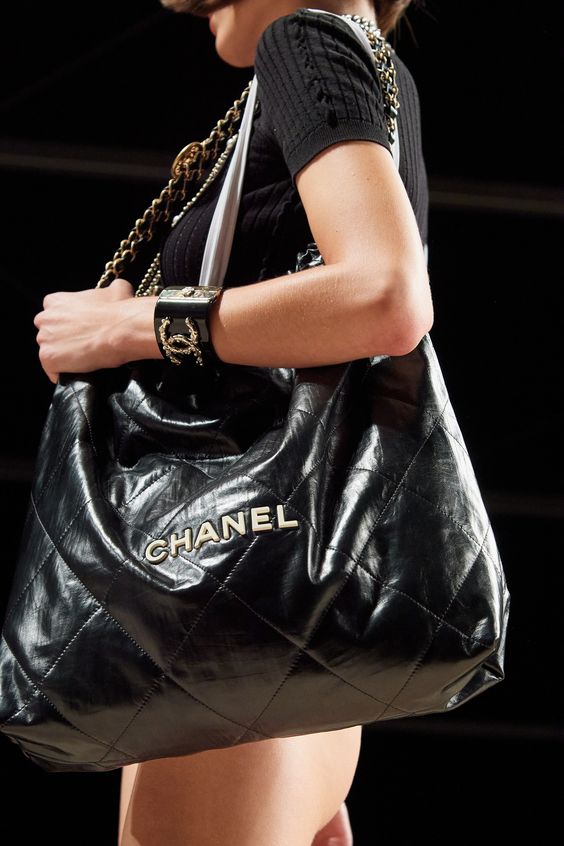 GO BOHEMIAN WITH CROCHET
Probably not the height of fashion, but crochet materials are must-haves this season. One good thing about crochet is that it creates a middle ground — it can serve you well in mild, warm, and cold temperatures. It also adds a dash of spice and bohemian flair to your look. Just imagine pairing your maxi dress or floral skirt with a crochet top. Lovely right?
FLORAL DRESSES ARE BACK AGAIN
Spring is the time of year when everything starts to come back to life and appear again. But you can't have flowers without the charming and classy patterns that go with them! Put your own twist on this trend by wearing patterned accessories with floral dresses, floral print tops, and floral skirts.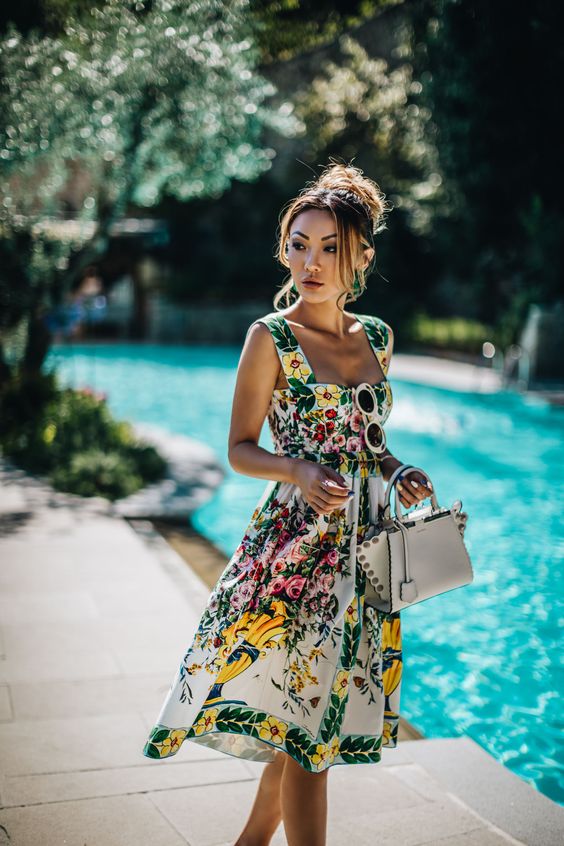 BEADS AND PEARL JEWELRY ARE TRENDY
These trendy accessories go well with this season's popular styles, so you might want to invest in them. Now that you know what the style for this season is, go ahead and make the most of it, breaking glass ceilings as you reach success in both your personal and career lives.