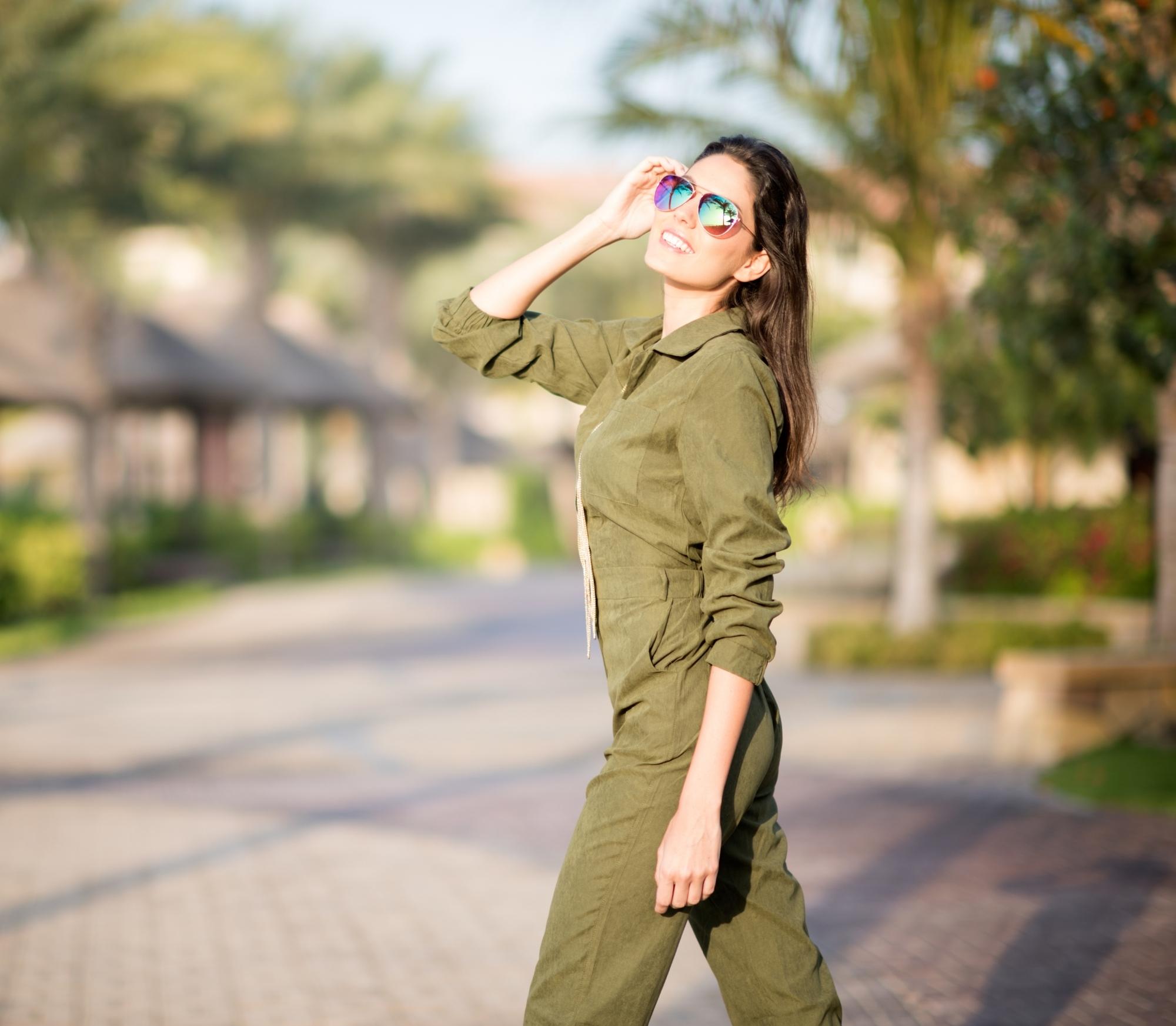 Sometimes, you'll experience that feeling that you've had enough of all clothes in your wardrobe. If this is what you're undergoing, have you given the jumpsuits for women a thought? Their designers had the summer season in mind. Plus, the best jumpsuits for women make them stride confidently without the fear of the wind. High kicks, dance moves, and bike rides slap differently with jumpsuits. Let's take the plunge and discover the best jumpsuits that are ideal for weddings and casual events.
Stripped Jumpsuit
As a woman, your goal is to appear dazzling and flawless everywhere you go. And this is what you'll achieve precisely with the striped jumpsuit. This apparel is comfortable, versatile, and available in several prints, sizes, fabrics, colors, and designs. Further, these jumpsuits will make you striking during night outs and official and casual events.
Heart-to-heart flare romper jumpsuit
If you plan to buy the best jumpsuits, you won't miss the heart-to-heart flare romper jumpsuit. It's best when you're going for a vacation, picnic, or night outs with the girls. Plus, combine the apparel with trainers or sandals to show your sense of fashion. It's the best to throw on when you want to step out stylishly.
Cold Shoulder Jumpsuit
Which lady will look past this stylish jumpsuit? Imagine the effect of this attire if combined with a cocktail. Just get ready to receive plenty of compliments from your colleagues. This relaxed outfit is what you need for dressier events.
Color-blocked Tie Front Jumpsuit
There's still another jumpsuit that will make you love the summer season; the color-blocked tie front jumpsuit. You can wear it to the office and after work parties. When paired with heels, it's excellent for birthday and wedding parties.
The Rosette Jumpsuit
Here's another jumpsuit that you'll quickly pull on during summer. When going on a vacation, you'll have a luxurious experience with the rosette jumpsuit. While sunbathing or on a flight, you won't have to worry about your dress being flown away. The rosette jumpsuit will make you fashionable, chic, and adventurous.
Things to Put into Consideration before Wearing Women's Jumpsuits
Though jumpsuits are famous for being chic and comfortable, you'll find it daunting if it's you're a first-timer. Therefore, you'll have to consider things to have the best experience with jumpsuits for women. They include:
1. Keep off very boldly printed jumpsuits.
2. If you're bottom-heavy, dark-colored jumpsuits will make you rock in style.
3. Keep off jumpsuits made from stiff fabrics.
4. Don't wear prints if you've got a broad figure.
5. Choose your lingerie carefully so the jumpsuit won't expose your panty lines. It's because most Jumpsuits are bottom-fitted.
6. When you buy jumpsuits online, try them. Bend and stretch to confirm whether you've selected the best fit.
7. Low-waist jumpsuits will expose your hips and make you broader for no reason.
Wrapping Up
Jumpsuits are attires that you shouldn't miss in your wardrobe as a woman. They are the apparels that you will wear with minimum effort during the summer. These wardrobe heroes are pretty and acceptable everywhere, whether on a dog walk or in the workplace. Still, if you plan to get one online, there are more benefits to reap. These clothes are timeless and won't go out of fashion.