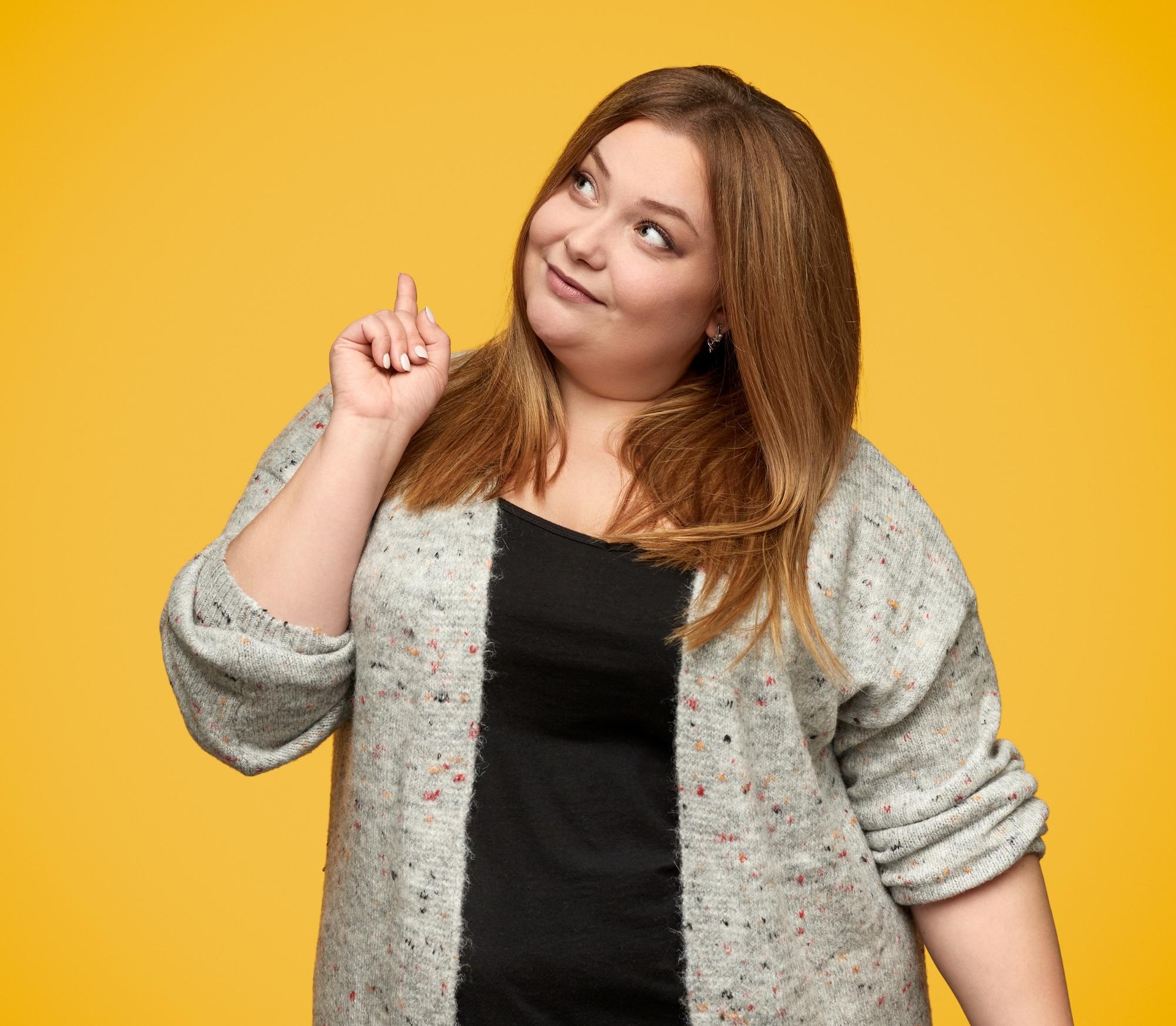 Sometimes being plus-sized can be a major headache, especially in terms of fashion. Most cute outfits won't fit, and the outfits that fit just don't look fashionable enough. Not to worry though, check out these 10 best plus-size outfit ideas you can rock any day of the week. We assure you they'll make you pop every time.
10 Best Plus-Size Outfit Ideas You Can Rock Any Day of the week
A sweatshirt and Jeans
This is literally the simplest outfit you can find. Talk about a combination that effortlessly allows you to look cute and trendy. And you get all these without having to sacrifice comfort! What's more, you can switch your vibe just by changing the footwear, from the sporty vibe of trainers to the hardy looks of cowboy boots. You just can't go wrong with this combination.
Dress up your leggings
Here's another favorite of our gender. They're just so simple and so comfortable. I agree that on their own, leggings don't make much of a fashion statement, but pair it with the right clothing, and girl, you get yourself a smashing look. Picture yourself in a cute dress shirt, with a belt to harp on your curves, and add some boots. Tell me why you don't love what you see.
Pair a skirt with a top and an open jacket
This is another relatively simple outfit that works any day of the week. This combination works with just any of those plus-size tops for women already in your wardrobe. I like this combination because the versatility is in the style, rather than the dresses. You can change your choice of jacket to suit the season i.e, warmer jackets for cooler seasons and vice versa.
Shorts With An Open Top And A Tank
I don't need to say much here. This for me is the ultimate "look cool without trying" outfit. It's just perfect for that casual hangout with friends, or for running errands all day. Just add some sunshades for some extra class.
Flowy Dress and Hat
Agreed, this outfit idea may not suit all seasons, but the flowy dress does work for three of the four seasons, with some modifications. You can wear the hat during the heat of summer, and ditch it for spring and autumn.
Romper With Sunglasses
This is a great alternative to the flowy dress. While rompers don't match the feminine vibe of dresses, they still give you an awesome combination of "cute and stylish". Your sunglasses are an essential accessory for this outfit.
Tied Up Button Down With Skinny Jeans
Another fave among my best plus-size outfit ideas for women. Try combining your high-waist skinny jeans with a vintage button-down shirt. However, instead of buttoning it all the way down, tie it up just below your boobs. What you get is the nineties look with a modern vibe.
Peplum
Initially, I wanted to focus on combining this top with a particular bottom, but I decided against limiting this absolutely versatile dress. The peplum top really allows you a range of looks depending on the cloth you combine with it. You can choose a pencil skirt for a formal look, or switch through an array of looks, ranging from formal to casual, depending on your choice of pants.
Crop Top, Long Duster & Skinny Jeans
Let me say here that the key outfit here is the duster, and asides from my combination here, you can go for many others. For example, you can switch skinny jeans for some bum shorts. No matter your combination, this outfit is sure to hype up your curves.
Simple Tank Tucked Into Shorts.
Here's another way to rock your style in a simple outfit. This may not seem like much, but add the right amount of pizzazz, and you'll turn heads all day. This one is just right for that brunch with 'em gals.

Conclusion
Your size shouldn't hinder you from dressing fashionably. You don't have to be a size 12 to slay effectively. Also, remember fashion isn't just about the dress, it's also about mentality. So don't forget to carry yourself with that aura of class every time