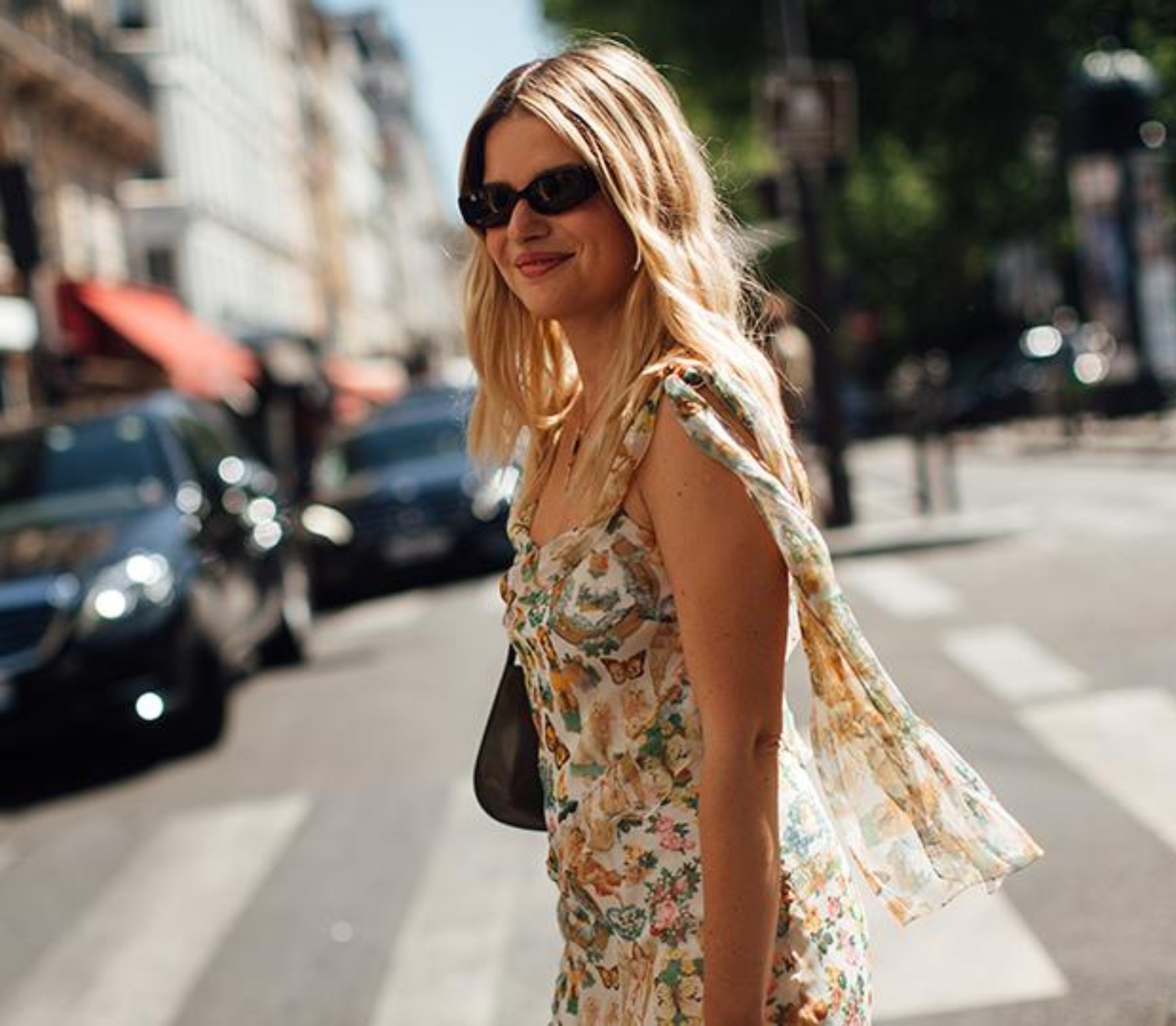 For those who are looking to find something trendy for their summer plans, you are at the right place. With many brands selling super snazzy summer outfits, I have picked out the best ones for you!
Let's have a look at the hip summer outfits for men and women– so buckle up, because you're going for a real shopping spree!
Men's Summer Outfits
For men, there are many styles of t-shirts and shorts that are so on trend these days. Going out to get a beer with friends? Throw on a flannel shirt with some dark jeans! Going to the park for a walk? A button-up shirt and some cute shorts would do.
Check out these super cool outfits for men that look the best in summer!
Seamed Button-Up Shirt
For a casual yet classy summer outfit, nothing can be better than an unbuttoned button-up shirt paired with a basic white tee, and some classic jeans.
This seamed button-up shirt will fulfill all your needs as it is available in many colors so you can choose whichever speaks the loudest to you. The colors are all pastel-type so they are perfect for a summer outfit.
Casual Shorts
For a nice picnic at the beach or a classy pool party, casual shorts are your best bet. These shorts are printed with anchors, and hence, funnily enough, are super cool for a day at the beach.
They have the perfect length, and they will look amazing paired with an unbuttoned shirt. Throw on a hat and some shades, and you're good to go!
Skinny Fit Jeans
If you are not a fan of shorts, then these skinny-fit jeans can be your savior. Made from a light and breathable fabric, these pants are perfect for your summer outings– whether it's a walk in the park or a shopping trip with your girl.
Pair it up with a casual and comfy t-shirt, throw on some loafers, and some shades and you're looking good for the day!
Flip Flops
A summer classic– flip-flops! If you're entering summer without a pair of comfy flip-flops then you're committing a crime, my friend.
A sunny summer evening calls for a trip to the beach, and what do you expect to wear on those sandy shores? Definitely not your Jordans, right?
That is exactly why flip-flops are a summer staple. These bold slippers will be your next favorite footwear for the summer– comfortable, trendy, and soft on the sole, these flip-flops are perfect for a nice summer!
Women's Summer Outfits
Choosing the right summer outfit is a particularly daunting task for women. Women's summer outfits can be styled in many trendy ways, and let me show you some of the snazziest pieces in town!
Ruffled Midi Wrap Dress
On a hot summer evening, nothing is better than a light, breezy wrap dress for your important outings.
Whether you are dressing up for a warm day at the beach or going to a tea party hosted by your best friend, this floral ruffled dress will be your savior!
Pair it with some strappy wedge sandals, some classy sunglasses, and a sun hat, and you're good to go!
A Wide-Legged Jumpsuit
If you're looking for something super elegant yet bold enough to make a statement, a wide-legged jumpsuit would do the trick.
Perfect for warm summer, this breezy floral jumpsuit is going to become your summer staple soon enough. Its versatility to be styled in numerous sexy ways is what makes it a great summer fit.
Try out some statement jewelry, perhaps a chiffon scarf wrap, and sunglasses to spruce up the whole look!
A Sexy Cami Tank
If you are anything like me, sleeves in summer are like eating soup with a fork– they don't go together! A perfect summer top is a light, breathable, breezy, flowy blouse that you can style in many ways.
This stunning cami tank top is a perfect top for your casual outings and also for your evening dates! For a date eve, pair this up with some sexy flare pants and statement jewelry, paired with a pair of strappy heels– a perfect image!
Braided Strappy Sandals
If you are looking for everyday wear sandals for your summer outfits, this pair of strappy flats is the right way to go!
Easy to wear, comfortable on the skin, and super stylish, these strappy sandals would go perfectly with jeans, shorts, skirts, dresses, and basically just every other summer outfit!