You'll agree with me that casual styles are the most popular around the globe. Nonetheless, when the simple dressing is mentioned, some people think it is an awkward way of glooming. Contrary to their thinking, simple outfit ideas are designed to showcase a combination of beauty and style. With this in mind, it's time to make your outfits appropriate for your lifestyle while looking elegant at the same time. Below are casual styles that you'll love.
Jeans plus A Velvet Jacket
If you find jeans boring, you've yet to try this incredible combination. Skinny jeans plus a loose-fitting top to get a casual look for that dinner you've been waiting for. But if you don't do skinny jeans, you won't miss the mark with baggy jeans and a close-fitting jacket.
Pair Your Pants with a Coat
Some people will argue that pants and a coat make you appear overly formal and preppy. But this is never the case. When you choose well, pants and coats make a cute and trendy casual style. On the same lane, keep it well accentuated. For instance, a long-sleeved cardigan matches well with a hip-length coat.
Leather Pants with Denim Jackets
Here's another sexy, simple idea that's worth trying. A leather pants plus a denim jacket is always on the fleek. If you need an enticing and sharp appearance, high-waisted leather pants paired with a cropped denim jacket will match the occasion.
A Flowy Skirt and a White Crop Top
You can also go casual with a skirt, especially if you want to look more feminine. A pleated skirt and a crop top give you an impeccable vibe. Then, to upgrade the style, add a long necklace and a bangle bracelet. As for your hair, please keep it in a fancy updo and expect all sorts of pleasant compliments.
Denim Shirt and Gray Skinny or Faded Jeans
Well, if you thought denim was only available in skirts, jeans, and jackets, you're wrong. You need to come to terms with the versatility of denim. There are shirts when you want to look casual. You'll have to mix it with gray or be sure to have an unbeatable street style. And, to make it a carefree vibe, wear a French tuck or keep the sleeves of the shirt rolled. Women love this casual style and prefer strappy sandals for a more polished look.
Linen Shorts and a Sleeveless Blouse
Are you preparing for summer? Well, here are outfits that will make you long for that season. Further, the match makes you look youthful while enjoying the beach breeze. Add your summer hat, a tennis bracelet, and adorable earrings to grab people's attention. You'll agree that nothing can beat this gorgeous summer casual style.
Torn Skinny Jeans and a V-neck Blouse
Are you going on a date or attending a girls' party? Well, it's time to shift from that black dress. You'll need the sexiest casual style; in this case, look no further. Get your skinny jeans and a V-neck blouse that's cute enough to highlight your cleavage. Then, go top-tier with a pair of heels or sandals.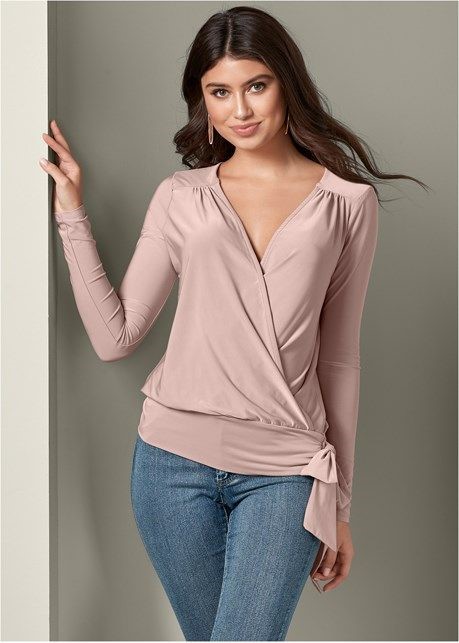 Office wear can be tiring because most jobs are sedentary. Many employees look up to that evening when they'll wear their relaxed clothes, the casual outfits. Any time you think of relaxing and being comfortable, you'll agree that you pull along simple styles. And this implies that everyone needs casual outfits and ideas. The aforementioned casual styles will always make it glamorous. And to make it better, check out the fantastic collection of the above clothes on Tagweekly.com.