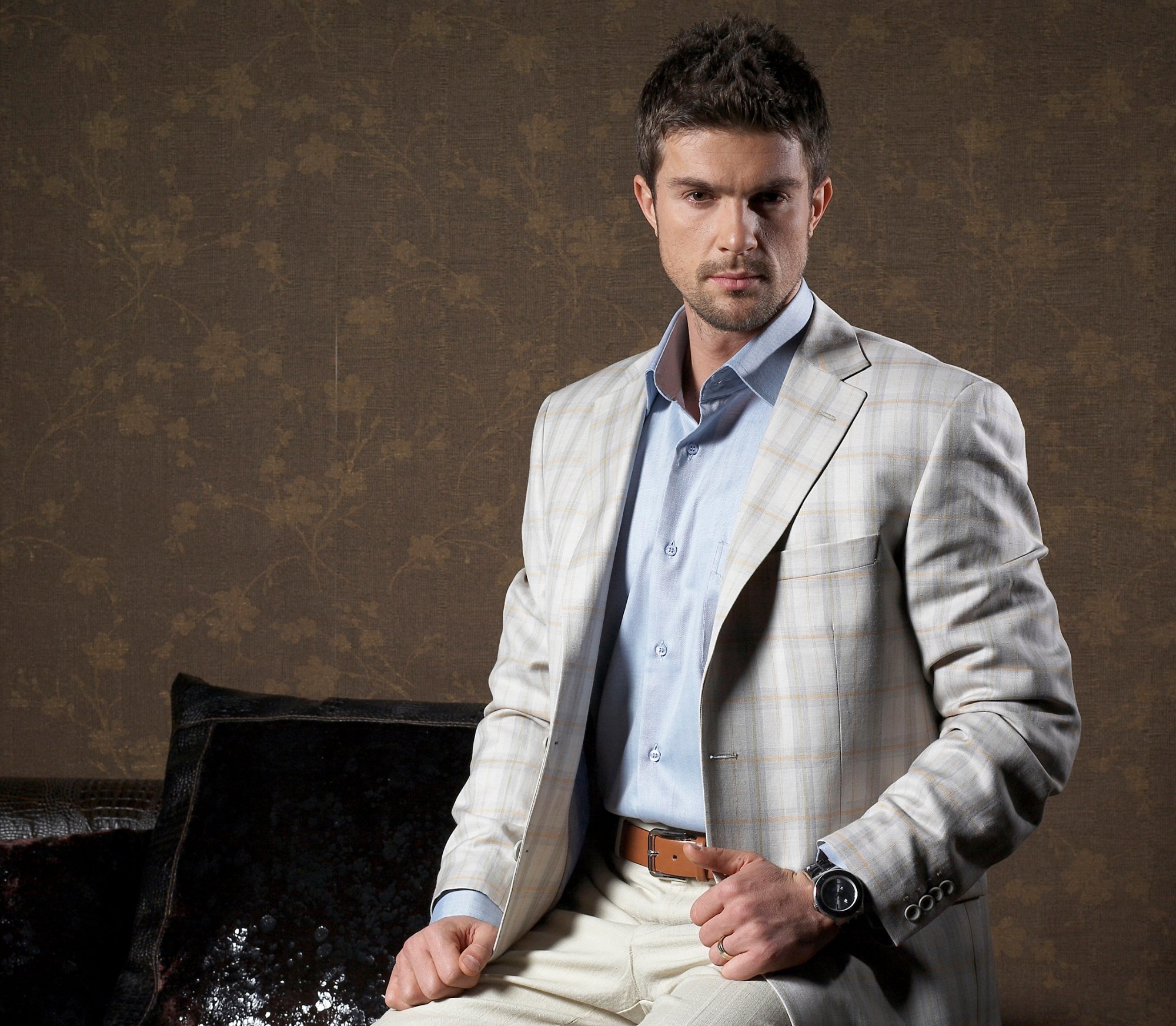 Once in a while, your wardrobe becomes boring and in need of some new additions. And if you're fashion savvy, or you wish to become one, then you know you need to shop with brands that offer the best men's clothes. Of course, you may not be able to replace all your wardrobe with products from these brands, and frankly, you don't need to. However, it won't hurt to add a couple of clothes from these 13 Awesomely Suave Men's Clothing Brands.
Blank NYC
We kick off with Blank NYC, a brand that's absolutely obsessed with denim, and has been on point with its designs. This is one of the few brands that have become synonymous with trendy denim, and their products revolve around the fabric that can combine with demons. Also, while you can find a few designs for women, this is one brand that offers the best men's clothes. What's more, they pay extra attention to making their designs friendly to the pocket.
Buck Mason
The second brand on our list is one that combines flair and aesthetics and produces really eye-catching men's wear. Buck Mason was founded in 2013, so it's a relatively young brand, yet it has experienced tremendous growth in the years to follow. They offer everyday men's wear but are designed to have a more modern, classic, and rugged look.
This brand is a favorite of the tabloids too, featuring in magazines like Forbes, GQ, and The Wall Street Journal as well. Buck Mason is truly a brand for men, irrespective of your fashion preferences. Their designs and collections are made from a variety of fabrics, so whether you're into Pima or structured cotton, there's always something for you.
Alfani
This is one brand we'll always recommend to anyone looking for the best men's clothes. Alfani focuses on collections that you can wear to work and still look classy. Their designs are as practical as they are trendy. They don't cost much too.
Everlane
We include Everlane in this list because we like how they present their brand. They offer quality collections and they're transparent about their production model. One thing we love about this brand is how their products boast mid-range to luxury quality, yet they come at a price associated with fast fashion brands.
Not all their products are made in America, and that's where Everlane has been transparent about their business. They freely admit that some are from their factories in Vietnam. But sometimes all that matters is that you're dressed in classy wear, rather than the process that produced the dress.
Everlane produces everything related to men's wear, from shirts to belts to shoes. So you know you have a one-stop shop for everything you need. This is one brand that supports the notion that you don't have to commit your finances excessively to look good.
American Eagle
Next is American Eagle, a brand that that makes awesome collections mainly for young adults. You will mostly find casual designs in this brand, but there are few brands that match their catalog in terms of designs. Like the other brands above, this brand also offers collections for both males and females, but they don't just stop at making classy wear. They also have some really cool collections of shoes and other fashion accessories.
The North Face
Here's a brand for the outdoors and cooler seasons. You can probably tell from its brand name that it's focused on providing wear that is both fashionable and practical for the cold seasons or cold outdoors. However, you can also find some shorts and t-shirts in their collections too.
The North Face offers clothing that does not have to trade off style for practicality and durability outdoors, and vice versa, instead finding a balance between both that works perfectly. Their collections are entirely casual and sports themed. But what they offer is the highest quality. So from beanies to gloves, to winter jackets, to hoodies, the list is exhaustive.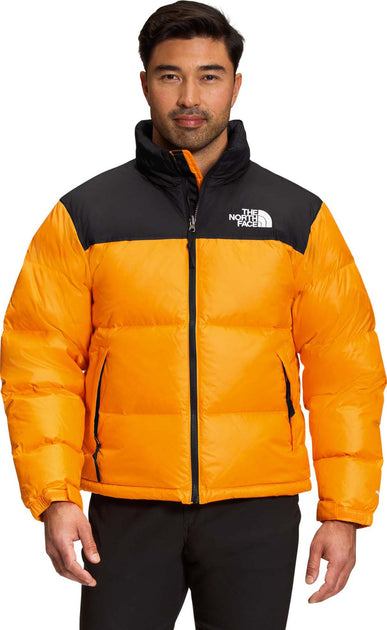 ASICS
ASICS is the first sport wears brand on our list. It began as a brand that makes basketball shoes. However, they expanded the business into making shoes for several other sports as well. Now, you'll find almost anything from biker shorts, to sports jerseys, polo shirts, and more. Their designs are incredibly breathable and cozy. And they're classy enough to be worn as a part of a casual dress-up as well.
H&M
Next is a brand that offers you a bit of everything. H&M's catalog is a wide range of wear, from dress clothes and suits to casual wear, and even some sports wear too. The saying "jack of all trades, and master of none" doesn't isn't relevant to this brand, as every product reflects their desire for elegance and class.
H&M is another brand that has built a successful reputation for itself in offering the best men's clothes, and having a few of their collections in your wardrobe is definitely good for you. You'll also find fashion accessories in their catalog that can upgrade your outfit from bland to suave in an instant. In essence, this is one brand you can trust to make you stand out in any event.
Bar III
This list would be incomplete without a brand that deals in formal wear. We present to you Bar III. True, they don't deal only in formal wear, but all you need is to check out some of their suits or blazers, and you'll understand why we recommend them for formal wear. The fit of these clothes just makes it effortless in highlighting your masculinity. You may also check out their casual wear though—they have a fantastic catalog of faux leather blazers, knits, and more.
Ralph Lauren
How can we not include the American fashion god, Ralph Lauren? Only a god can have a fashion empire as expansive and international as Ralph Lauren. This brand is so successful, it boasts a chain of successful sub-brands as well, think about that!
In this article, we'll however focus on one of its sub-brands, Polo. We chose this brand not just for its allure, but also its accessibility and simplicity. First of all, with Polo, you enjoy the luxury and class that comes with every Ralph product, irrespective of its sub-brand. Secondly, you get all of these for a price point that's relatively bearable.
We agree that there are some limitations to where you can appear dressed in polo, but this brand, and its collections still offer you a relatively cheaper opportunity to dress up with the distinguished Ralph Lauren logo on your chest.
American Rag
You don't have to spend so much to look good, and the brands on our list should have helped get that message across to you. Our next brand aligns with that theme as well. American Rag specializes in trendy, yet affordable casual collections. They pride themselves in releasing designs that are at the forefront of the trend. Like other brands on this list, they make designs for all genders. They don't just stick to making the best men's clothes alone, they also make cool footwear too.
Giorgio Armani
Giorgio Armani has distinguished itself as one of the foremost fashion brands, especially in formal wear and dress wears. It has built a reputation for itself over decades for making wears with impeccable styling and has consistently maintained the reputation. Dress up in a Giorgio Armani suit, and see how your outlook immediately becomes elevated for associating with such a brand.
Armani doesn't just deal in formal wear actually, as they have a range of casual wear on offer. They also offer a variety of fashion accessories to combine with your wear for that suave look. This brand may take a chunk off your budget, but you'll agree it's an acceptable tradeoff for the elegance you achieve while dressed in its product.
Buffalo David Bitton
Rounding up our list is Buffalo David Bitton, a fashion brand with its roots in France, although it's now settled in Montreal for over 30 years. This brand deals in an assortment of casual designs that feel just like a second skin. You'll find denim, hoodies, graphic tees, and many more in their catalog. Although some of their products are expensive, they make up for that by providing top quality.
Conclusion
We're sure that a couple of brands on this list have piqued your interest. And that's a good thing because, with these brands, you have all you need to get yourself any desired fashion item. Some brands are more pocket-friendly than others, but we advise that you mix things up and add a few expensive clothing to your wardrobe too. In all, we encourage you to always stay fashionable.