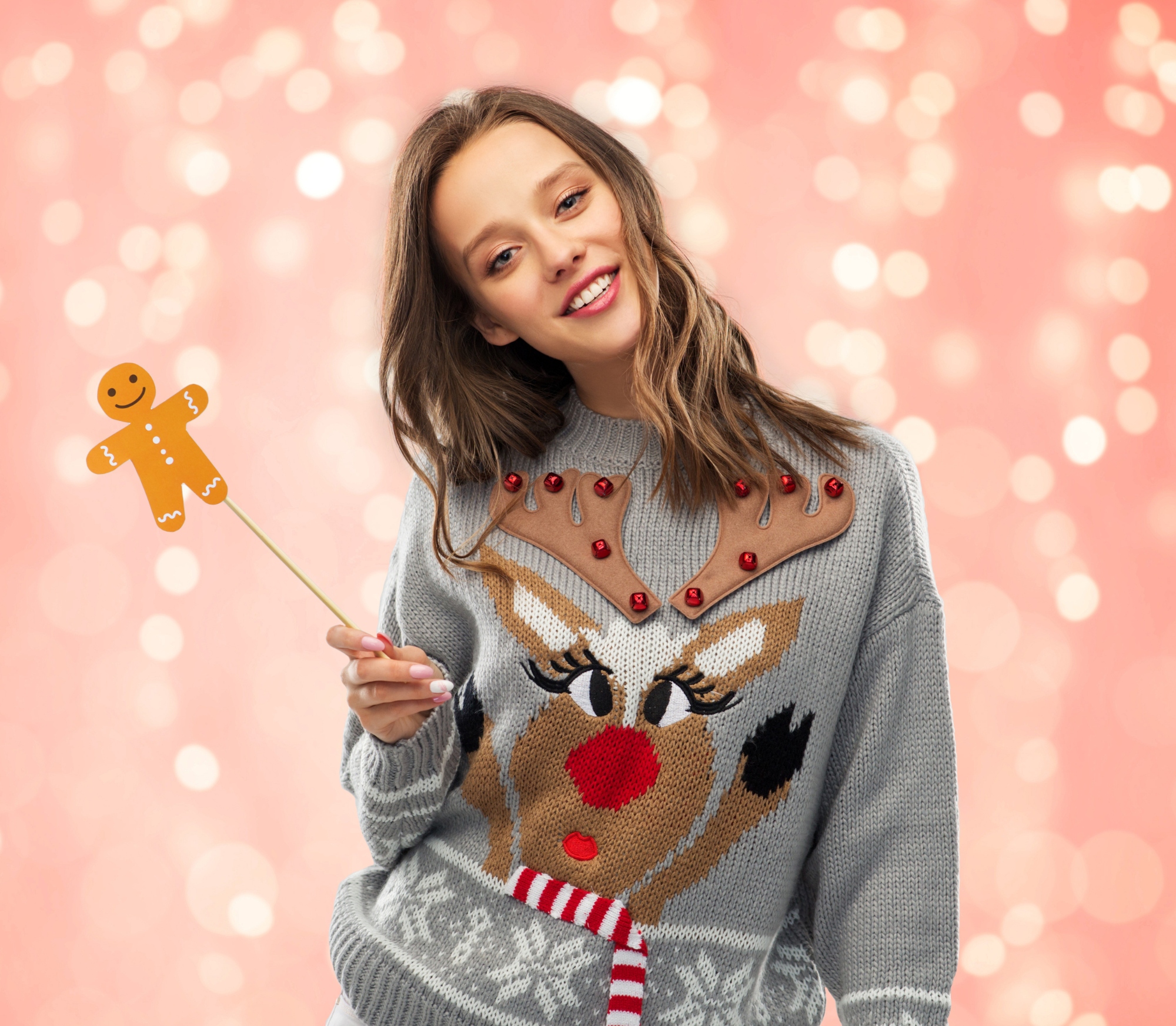 Do you remember how your mother used to force you to wear a sweater before you went out to play or put a turtleneck shirt underneath any sleeveless tops in the winter?
If you lived in a house anything like mine, you'd know the feeling. But that hate for sweaters has turned to utmost love. Retro-style sweaters are very hip these days and I can't wait to get my hands on some amazing Maison Jules sweaters!
Maison Jules Sweaters:
Retro, Colorful, And Striped
A woman with a fun soul always opts for colorful clothing and bland sweaters don't look very optimistic anyway so this mock turtleneck sweater would be a great fit if you're looking for something quirky!
You can pair this cute sweater with a comfy tee or a tank top and some nice leather pants! You can also wear it with just a pair of skinny jeans if it's not too cold out there!
Llama Cuteness
This sweater is perfect for fans of cute and quirky clothes. The mix of cotton and acrylic makes it a perfect fit for cold and dry seasons like fall and winter.
This modern-style pullover sweater is perfect for holidays— either as a gift or as something for your wardrobe! After all, adding some vibrant colors to your wardrobe is a must.
The sequins embellishment on the llama embroidery and the patchwork is what makes this sweater unique. It says cuteness overload with a touch of style so you don't look nerdy!
Bowtie Neck
This pullover sweater is by far the most stylish and unique piece in Maison Jules' sweaters collection this year.
This mock turtleneck sweater has a cute bowtie on the neck which is a nice touch to add a little style to the whole outfit.
The half sleeves make it suitable to wear over full-sleeved shirts or even by itself in the summertime. You can match it with a contrasting pair of cotton pants and some boots and you're good to go!
Embellished Cable Knit Sweater
Cable knit has been gaining quite a lot of popularity lately and I believe they deserve it. I love the cable knit texture— it is so cozy and comfortable and it keeps you super warm and fuzzy even in the harsh winters!
This vibrant solid cable knit sweater is studded with tiny pearls which makes it great to wear on a formal occasion— perhaps a date, or even at a Christmas dinner party.
Pair it up with a chunky necklace to give a funky look, leather pants, and some knee-length boots and you'll be the Veronica Lodge of your town!
Mid-length Sleeves
We have seen many long-sleeved sweaters and many half-sleeved ones but rarely a sweater that meets us halfway.
¾ sleeves are getting super trendy nowadays and a pullover sweater with mid-length sleeves is just absolutely gorgeous. This one has a nice eyelet design on the neckline and a ribbed hem, giving it a sophisticated look.
It will be a great fit for a formal meeting or office wear. You can even pair it with pants or skirts as per the occasion and style it however you want—funky or classy with a hint of sassy!
Embellished Collar Style
Sweaters with collars are not very common out there but they look extremely fashionable and retro when worn with the right accessories and bottom's!
This dark, solid pullover sweater is the perfect example of a formal sweater. The solid pattern makes it suitable to be worn at formal meetings and work, and the embellished, widely spread collar adds a touch of class to it.
The fun part? You can detach the collar for work and then reattach it to add some sparkle when the situation asks for it! Pairing it with a pair of dress pants would be a great idea if you ask me!
Texture Of Dots
Textured sweaters are my fave. Not only do they provide a nice and soft feel, but they also look super cute for casual wear.
This light-colored sweater is textured with polka dots and is slim fit so you can feel the coziness without putting in any effort.
This one has ribbed cuffs, hemline, and ribbed collar and is made up in a woven style. It will keep you comfortable and warm and stunning all at once!