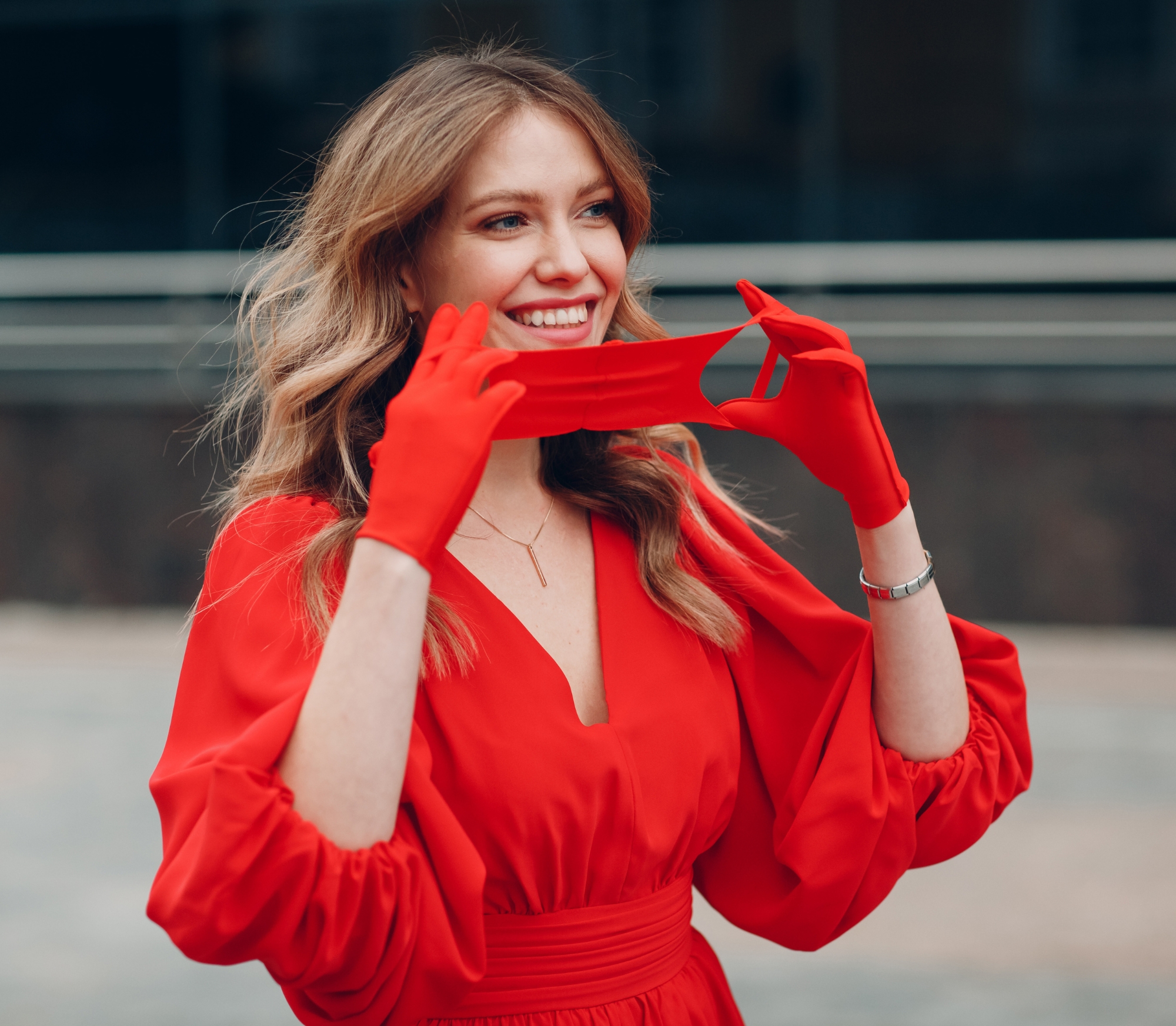 Flaunting your curves is becoming more popular these days and sheath dresses hug your body and embrace all your curves so these are your best bet if you want to stay at the top of your style game.
Have a look at this amazing catalog of some of the trendiest and classiest red sheath dresses you can find online!
Halter Neck Sheath Dress
A halter-neck dress is perfect for a first date, and a color palette of red and maroon makes it even better for it!
Spaghetti Strap Sheath Dress
This printed spaghetti strap sheath dress will make a nice day dress. You can wear it to a park with a pair of sunglasses and a hat. It'll make a really cute day outfit!
Off-Shoulder Sheath Dress
Off-shoulder dresses are very hip these days. The way this dress hugs your body and shows that fine collarbone, you're going to turn some heads on your way.
Red Solid Woven Sheath Dress
This leather sheath dress is the epitome of class. Not only is it perfect for winter nights, but it is the face of boldness and strength. So if you're wearing this bad boy, you're going to leave a lasting impression!
Floral Sheath Dress
Floral sheath dresses make up some really cute outfits for beaches and picnics. The pattern is perfect for daytime and the collar adds a little bit of extra sass!
Ribbed Sheath Dress
This ribbed sheath dress is the perfect fit for your winter dinner parties. The ribbed texture makes it comfortable to wear and the cold shoulders give it that sexy touch that uplifts the whole outfit!
Red Solid Knitted Sheath Dress
This solid knitted dress is the definition of a basic red dress. This can be worn in various styles– perhaps with a cropped sweater on top and some statement jewelry!
Textured Sheath Dress
This textured sheath dress is great for plus-sized women. It hugs their bodies perfectly and shows the world that they are embracing all their curves and proudly flaunting their beautiful body.
Cold-Shoulder Sheath Dress For Women
This red cold-shoulder dress is great for cocktail parties– the ruffle beneath the neckline adds a bit of style to the whole solid look of it and you can add some minimalistic necklace or earrings to complete the look!
Mock Turtleneck Sheath Dress
This stunning dress offers class along with comfort. The soft fabric is great for long hours and the unique neckline makes it a big hit!
Velvet Sheath Dress
Velvet has always been the luxury fabric and a red sheath dress in that fabric is a show-stealer! Donning this perfect piece at your next office party is gonna take you places!
Front-zip Sheath Dress
This super casual front-zip sheath dress can be paired up with a blazer to take it up a notch. But if you're wearing it just for a simple shopping trip, it will be good on its own.
Ruffle-Hem Sheath Dress
I love whoever came up with the idea of adding ruffles at the hems of dresses. It gives a very simple dress a cute and girly look— makes it a perfect fit for your anniversary date!
Puff-Sleeved Sheath Dress
There was a time when puff sleeves ruled the fashion world but now, not so much. But this sheath dress looks like something that could bring puff sleeves back into the game.
A-Line Sheath Dress
This A-line sheath dress is made for women who have curvier hips than the rest of their bodies. It fits so perfectly on your body, hugging it tightly yet comfortably and giving you a super chic look!
Studded Sheath Dress
Studs are something you add if you want to sprinkle a bit of boldness to your outfit. Express your bold side with this hot red studded sheath dress!
Maxi Sheath Dress
Are you looking for something to wear for your farewell or the winter dance? This velvet maxi sheath dress is your answer!
It's the blend of the right fabric and the right design for your dance and the sleeves are giving it a sexy touch!
Plaid Pattern Sheath Dress
Plaids are great for casual outings and farm visits. If you're going to a pumpkin patch for Halloween or going to pick some apples with your soulmate, this red plaid sheath dress is the right choice!
Velvet Sheath Dress With Mesh Yoke
Velvets are very trendy these days and this dress just ups your fashion game, thanks to its mesh yoke!
It has just the right amount of class and style for a perfect date night or clubbing outfit!
Lace Sheath Dress
Lace detailing adds a feminine and elegant touch to your outfits but how about if your whole dress is made up of lace?
This bright red lace sheath dress would satisfy all your needs for a sophisticated dinner party at your house or even as a dress for a wedding!
Ruffled Sheath Dress
I talked about ruffled hem but how about if you add a whole layer of ruffle to one side of the dress? This adds a fancy look to it and makes it a great fit for cocktail parties!
Overlay Sheath Dress
This long overlay dress gives you a royal feel, thanks to its shimmery overlay! It is designed in a way to perfectly fit your body and enhance your whole look— perfect for office parties!