Spring is here again, and now you can switch from all the heavy outfits of the past winter. With the change in season comes a change of wardrobe. And considering how Men's Fashion Trends switch with insane regularity, you may need to do some shopping to keep yourself in the game. So, here's our list of 7 Spring Fashion 2022 Trends To Shop Now.
Prepare for the weather with trendy Dust coats
The first on our list of men's fashion trends is the dust coat. This is a fashion item worthy of presenting with a signature casual look. It's light and large, and there's just this thing about letting the spring breeze billows your coat behind you as you walk.
Fun fact, the dust coat was borne of inspiration from the parka, pea coat, and the trench coat. It's a fashion item that lets you rock any climatic situation in style. The dust coat is an essential fashion item for your wardrobe.
Jumpsuits for that blue-collar vibe
The thing about fashion is it's quite cyclical, and one fashion item that just completed a cycle — which also means it just begun another — is the jumpsuit. They've been out of fashion for quite a while, and most of us forgot about them.
Jumpsuits, irrespective of the style, are usually inspired by different workwear outfits. This time, however, the inspiration has shifted from utilitarian, oversized styles to regressive, shorter versions.
Cardigan coats for the calm and collected
Some days in spring, the weather may end up too warm for you to go all out and wear a coat, yet it'll be too cold to just put on a t-shirt. That's where cardigan coats come in. They're coats made of heavy-knit cardigans.
This innovative fashion item is versatile enough for a variety of outfits. Put on some sweatpants and you have a casual look or add some pizzazz to that formal outlook but throwing it over your suit.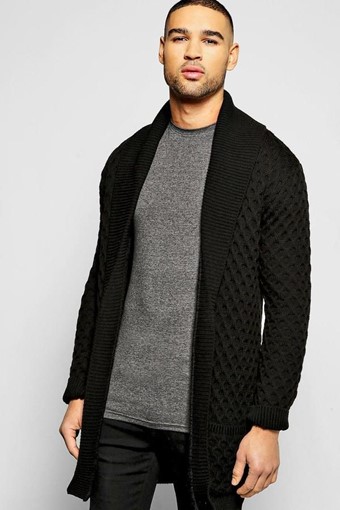 Going sleeveless for some display of masculinity
There's just this thing about sleeveless tops that brings out your masculinity. And this summer, top designer brands have emphasized this by releasing an array of stylish sweater vests for the spring and summer.
The trend doesn't stop with the vests though, as now you'll find several neat waistcoat styles you can wear alone. You can also treat yourself to a couple of sleeveless biker jackets and blazers. This is a trend at the peak of its power.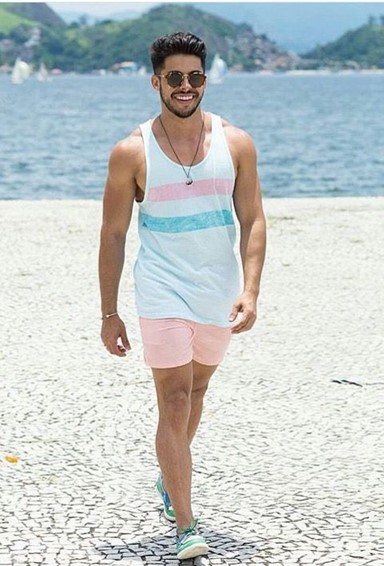 Combine the formal and casual with Easy Suiting
The formal suit is a must-have fashion item, able to serve several formal and semi-formal purposes. This season has seen a twist to the design and outlook of suits, though, with top brands going for a more relaxed style.
These slouchy suits are just as elegant as the formal suits, more comfortable and elastic, and less rigorous. This is one fashion style you can rock to work, chill on the sofa, or wear to the corner shop.
Spice things up with some Vivid Colors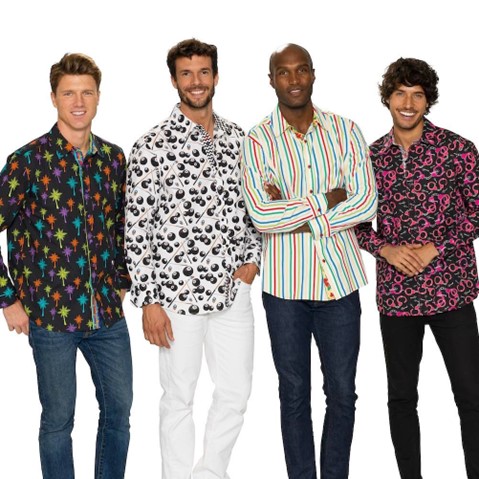 We believe men's style has had enough of dull, boring colors, and most designers agree. The evidence is in the number of vibrant colors on designs and clothes released by these brands. From color-bleed rainbow patterns to flower designs, from fluorescent to pastel, the choices are vast.
If you're still quite conservative about colors, no worries. Just add a fashion item that brings a dab of color to your neutral outfit, and you're good to go.
Who needs them laces
If you're looking for the perfect menswear for spring and summer, no attire really fits the bill unless it includes lace less shoes. We're talking about classy slip-on shoes and trendy loafers.
You can also go for some Birkenstock clogs, or pretty much any footwear with tassels. Trust us, you can't get it wrong this spring with an array of lace less shoes in your wardrobe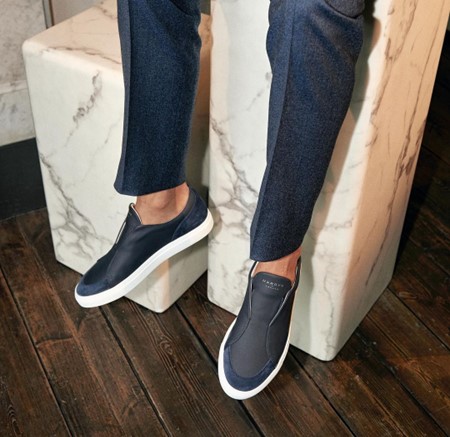 Conclusion
There you have it, our list of fashion items you need in your wardrobe this spring. With all these, you'll still need to carry yourself with the right amount of swag to really hit that "fashionable" target spot-on. However, with our list above, we're sure you have all you need to keep your classy game on this spring.