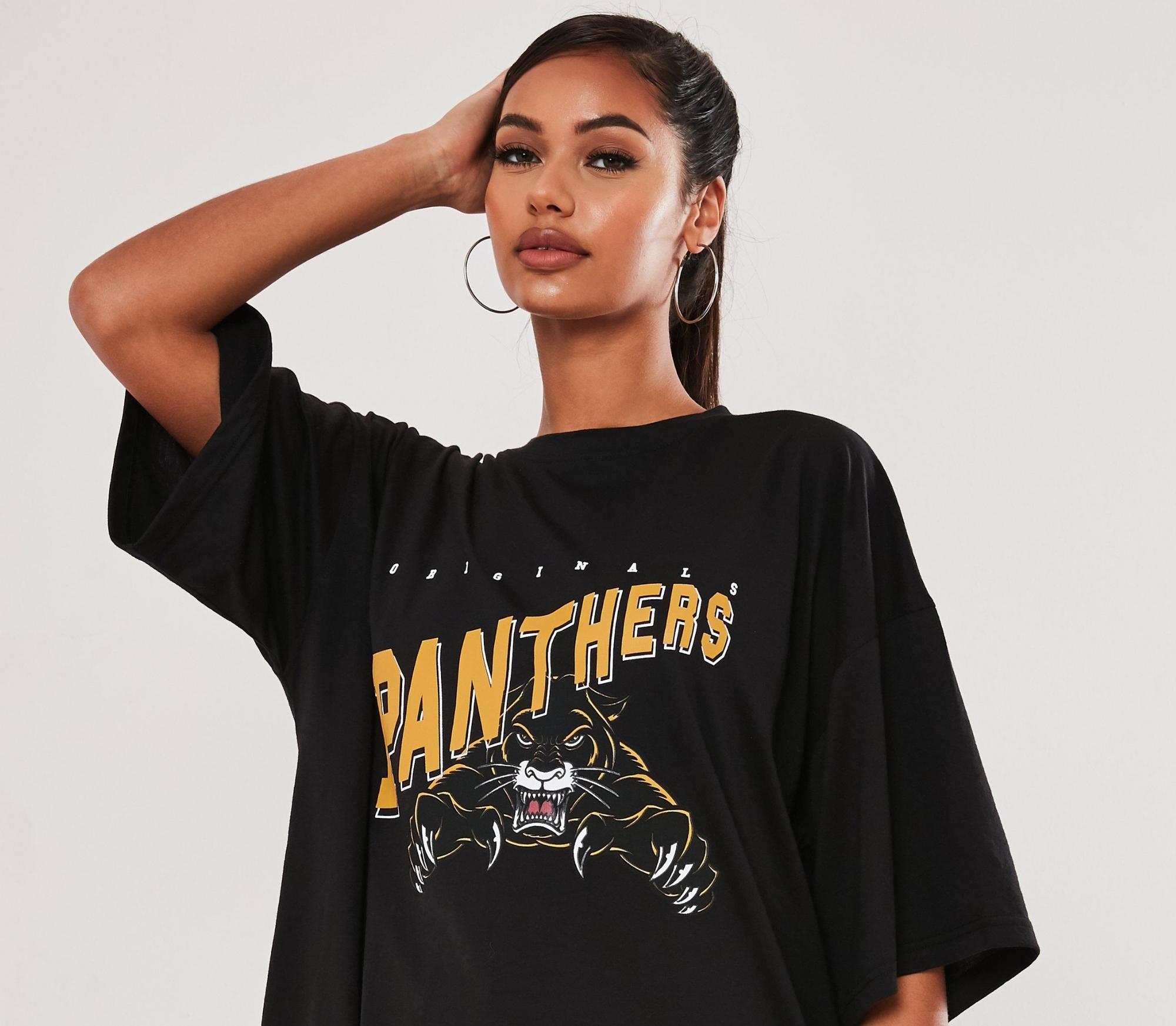 Women's graphic t-shirts are a must-have for every wardrobe. They're a go-to dress for comfort and are the model clothes for a relaxed casual vibe. However, there are other vibes and looks you can achieve with your graphic tee. Need some inspiration? Check out 10 ways to style your favorite graphic tee.
10 Ways to Style Your Favorite Graphic Tee
Add A Structured Blazer
I agree that women's graphic t-shirts always give a casual vibe no matter the combination. But, who says you can't add a touch of formality? That's where a jacket or blazer comes into play. Whether it's an oversized jacket or a fitted blazer, this is the perfect way to project a business-meets-pleasure version of you.
Oversized Tee With Biker Shorts
Girl, you just have to get yourself an oversized tee and try it out with some biker shorts. I'm telling you! This combo just makes you appear cool without even trying. If you're looking for an outfit that makes you appear effortlessly trendy, you just found it. And it's perfect for running your day's outdoor errands while still looking fashionable.
Combine With A Delicate Skirt
Wanna shine the spotlight on your femininity? Skirts are just what you need. I recommend tucking in your graphic tee into a long, flowing skirt and watch how you become the center of attraction. Add a pair of boots or sneakers, a hat, and some shades, and boost your appearance from zero to awesome!
How About A Denim Jacket
This is a regular feature of my tips on t-shirt outfits for ladies. A denim jacket is a non-negotiable asset in your wardrobe if you always wanna stay on top of your fashion game. I recommend this combo for you if you step out looking unique, yet stylish. A touch of accessories like a scarf or a belt helps finish up your outlook.
Tucked In With A Pair Of Wide-Leg Pants
This combination is sure to remain fashionable for eons to come. It's a perfect combination of the bold and the beautiful. Tuck your graphic tee into your chinos or denim flare pants, and add a few accessories like sunglasses, a tote bag, and heels, and voila!
Combine Graphic Tees with Jeans
Talk about a match made in heaven! You just can't go wrong with a graphic t-shirt and a pair of jeans. This is another favorite among my list of graphic t-shirt outfit ideas because it allows you to switch personalities with each type of jeans you choose. You can choose the practicality of boyfriend jeans or the relaxed comfort of light-wash jeans.
Alternatively, you can also try combos with other jeans styles like ripped jeans, skinny jeans, or bootcut and enjoy the different touches they add to your look. You can also tuck your tee under your bra for a cropped look.
Try Your Graphic T-shirt With A Cardigan
This is another fantastic way to combine your graphic tee. Cardigans have a way of giving you a cool street vibe. It doesn't matter if you go for a long-sleeved or short-sleeved cardigan, the result is the same; cool, classy, and trendy.
Glammed Up With A Tailored Pant
Need some ideas on how to dress up a graphic t-shirt for work? Here's one idea that gives you a polished, professional appearance. Tailored pants have a way of making you classy and refined, and combining them with a graphic t-shirt adds a unique, casual personality to that look.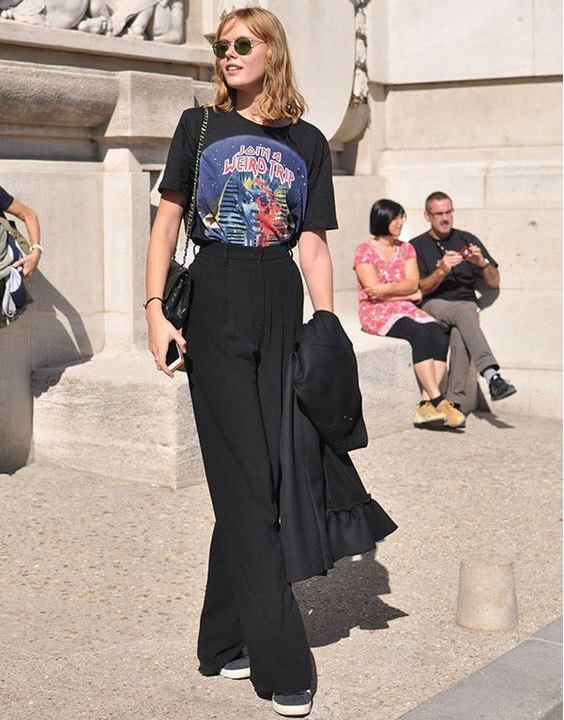 Oversized with leggings
Here's another simple way to dress up in your graphic t-shirt. Combining that oversized t-shirt with a pair of leggings produces such a comfy but trendy look. Whether you want to run some errands or just lounge around the house, this combo suits both just fine.
Under a power suit
I saved the last for all them boss ladies! Who says you can't dress formally and still look classy? Picture this; your graphic tee, a monochrome two-piece suit, some heels and sunglasses, and a bag (or suitcase). Guess who's on fire. You are, girl!
Conclusion
And it's a wrap! Hope you enjoyed my outfit ideas for your graphic t-shirts. Now you know you don't have to restrict your graphic tee to casual looks alone. You can dress up in your graphic tee for almost all outings. You just need the right combination. Stay fashionable.