When it comes to men's fashion, a good pair of sweatpants is a wardrobe must-have. To give you an opportunity to add some style and comfort to your collection, here are the 11 best sweatpants for men that can be styled in many ways for several occasions to come.
Feel Cool with Colored Striped Sweatpants
Side-striped sweatpants are not for everyone! If you are someone who likes to throw a stylish spin to your sweatpants then a pair of colored-striped sweatpants will be fit for all seasons.
Born To Fly with Logo Sweatpants
These sweatpants will make you want to go places! Basic sweatpants with simple logo detailing will always give you a stylish impression. Also Under Armour loose-fit sweatpants that have a relaxed fit will be perfect for athletic occasions.
Limitless Swag with Graphic Sweatpants
Add graphic and neutral sweatpants to give you all the casual swag you need! Opt for a pair that offers a classic rise with a stretchable fit. The slim-fit sweatpants style is all about athletic comfort and is great for workouts. Stay on trend for that streetwear look!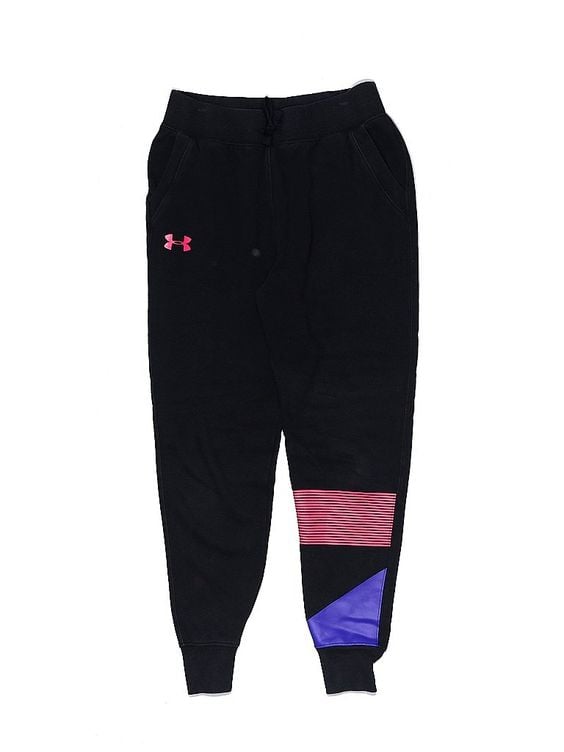 Neutral Aesthetics with White Sweatpants
Sweatpants that are fit for your everyday look! You can always opt for white sweatpants especially Under Armour fitted sweatpants in a high-rise for a formal yet casual look. Throw on any colored shirt and there you go!
Dope Looks with Color Block Printed Sweatpants
If you want to elevate your whole outfit then choose color block-printed sweatpants! From a vast variety of Under Armour track pants, you can always choose vertically striped color-block pants that you can wear for a jog or run day-to-day errands!
Pockets and More Cool Sweatpants
Whether you plan to lay lazy at your home or you plan to take these to your workout place, a pair of pocketed sweatpants are always essentials in anyone's wardrobe! Style them with any neutral-hued shirt.
Winter Gear Ready with Sweatpants
Winters should be stylish too and a pair of thick men's sweatpants will ensure that! You can pick out a classic rise with a two-tone solid color stripe. You can opt for Under Armour hot gear joggers if you are looking for any winter workout gear.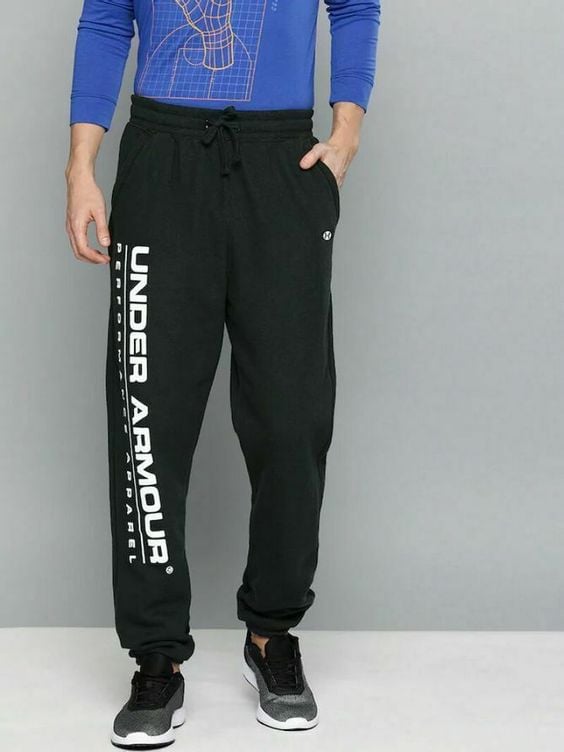 Impress Them All with a Side Pocket Sweatpants
Hit the downtown in style! A side pocket always gives off a stylish look and can be taken from home to the gym as they are pretty versatile to style.
Catch Glimpses with Grey Sweatpants
You will need to get ready to have a few glances your way! A classic rise, cut in a loose fit, grey sweatpants will make you look extra good. Take your outfit to the next level by pairing it with a matching hoodie.
Style-thetics with Vertically Striped Sweatpants
Looking for a fit that will get you all the compliments!? A classic rise cut into a regular fit and an inner vertical stripe with the brand logo will always be a good choice if you are opting for an easy street-style look.
Never Stressin' with Red Sweatpants
There are several cool ways to style your outfit and one of them is to wear such pants! Under Armour pants men in red color will give you a style-forward look.
Grab these must-have men's sweatpants and get ready to have a wardrobe that will be chic! Whether you are going for a walk, to the gym, or even to run your errands you can choose from the above styles to add a kick to your outfit.