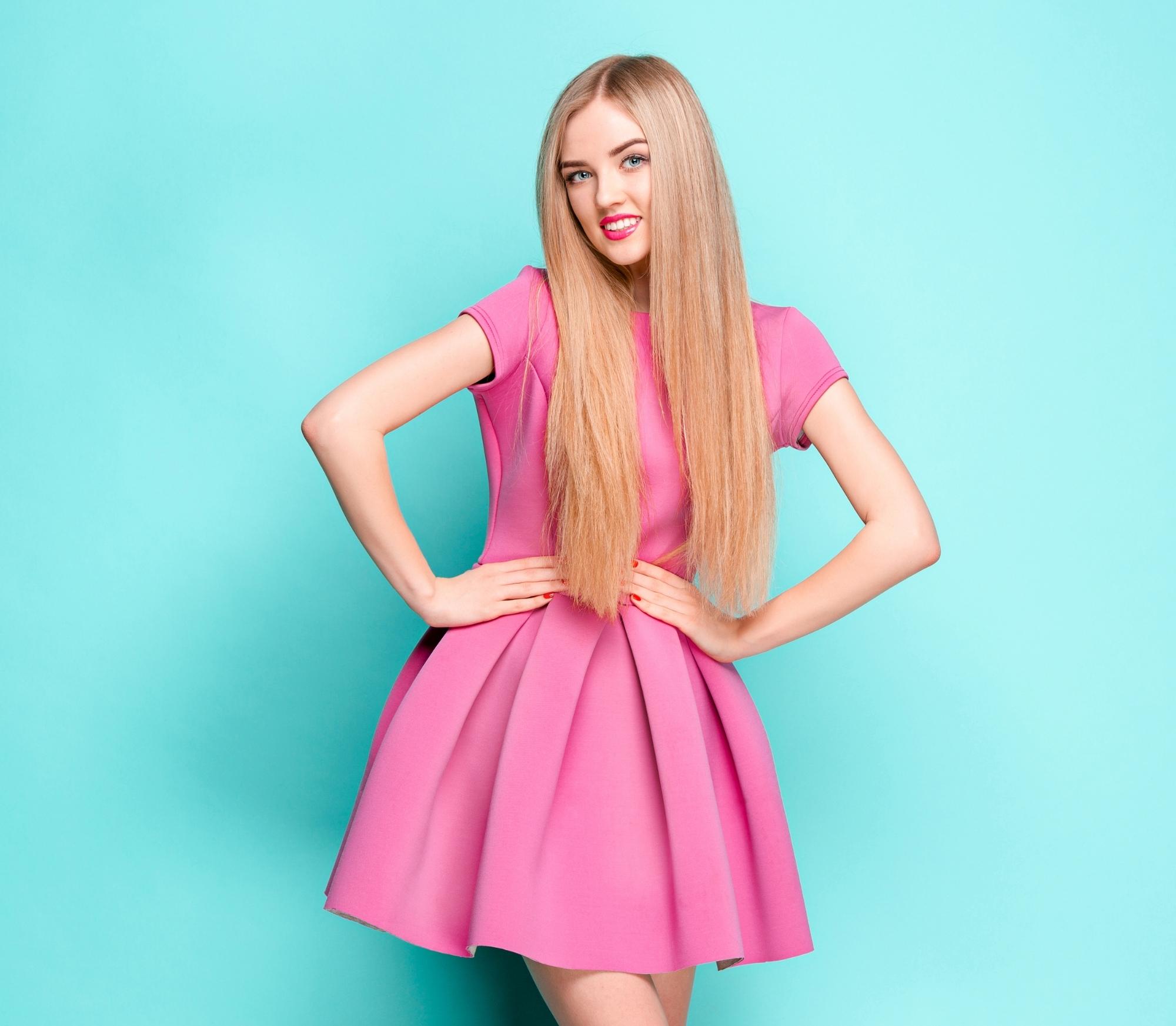 There is just something about flare dresses, they look super flattering on everyone. The urge to get up and do a little twirl while wearing a cute flare dress is totally understandable and makes for great Instagram-worthy photos. There are a few different types of flare dress styles to pick from, and we have rounded up the best ones for you.
1. Flirty Touch with an Off The Shoulder Flare Dress
There is nothing flirtier and more romantic than an off-the-shoulder flare dress. Whether you're heading to a garden party or have a date night planned with your man, short flare dresses will always catch their attention. This type of dress can either have a fitted bodice that falls into a flared skirt, or you can also opt for an overall flared silhouette to keep things super casual.
2. Long Sleeves Flare Dress For The Win
Flare dresses may be one of the most loved dresses out there! Why? Because the versatility of the design makes them perfect for so many occasions. Something with long sleeves flare dress, a fitted bodice, and a midi-length flare skirt will work perfectly for an office setting. You can also add a belt with your outfit to add more structure to your fit and flare dress.
3. Warm Weather Spaghetti Strap Flare Dress
Spaghetti strap short flare dress styles are a summertime staple! Whether it's day or night, you can sport a sleeveless dress and have some fun. Because of the breezy silhouette, you will stay super comfortable all day long. A dress like this is great to wear on the beach or you can even dress it up with some heels and a fancy clutch for a night out.
4. Brunch Date in a Floral Flare Dress
A floral flare dress is a perfect pick for a brunch date with your besties. There is nothing cuter than a mini dress decorated with ditsy flowers all over and having a flared silhouette. The best thing about a short flare dress style is that you can dress it down with some sneakers or ramp up the look with a pair of high heels.
5. Bright Flare Dresses To Win Compliments
A fit and flare dress is fun on its own, so why not take your outfit to the next level by slipping into fun that's in a bright color? Something pink, orange, purple or yellow; now that sounds like a must-have. 2022 is all about experimenting with fun colors, so don't hesitate to dip your toes into it. A bright-colored flare dress is bound to get you many compliments.
6. Classic Approach with a Little Black Flare Dress
There is nothing classier than a little black flare dress. It's a must-have in every woman's closet and can be worn on many different occasions. The best part about an LBD is that you can have fun styling it and can pair almost any color with it.
7. Fancy Touch with a Lace Flare Dress
A lace flare dress is another classic wardrobe staple. A simple lace dress will make you look put together and ready to take on the world. You can go for something that has sleeveless or opt for a sleeveless version.
8. Show Some Skin with a Cutout Flare Dress
On days when you want to show some extra skin, a cutout flare dress is what you need to slip into. Cutouts along the waist are the most popular since they look flattering on any body type. The perfect pick to take with you on vacation!
9. Cocktail Flare Dress Will Make You Shine
And of course, let's not forget a cocktail flare dress. Great to wear during the night, a flare dress will ensure you stay comfortable all night long and dance around with ease. You can pick a cocktail dress in a mini, midi or maxi silhouette.
All these 9 flare dress styles are worthy of being in your wardrobe. A good, high-quality fit and flare dress is truly timeless since it will never go out of style. Add these latest flare dresses to your collection right away!