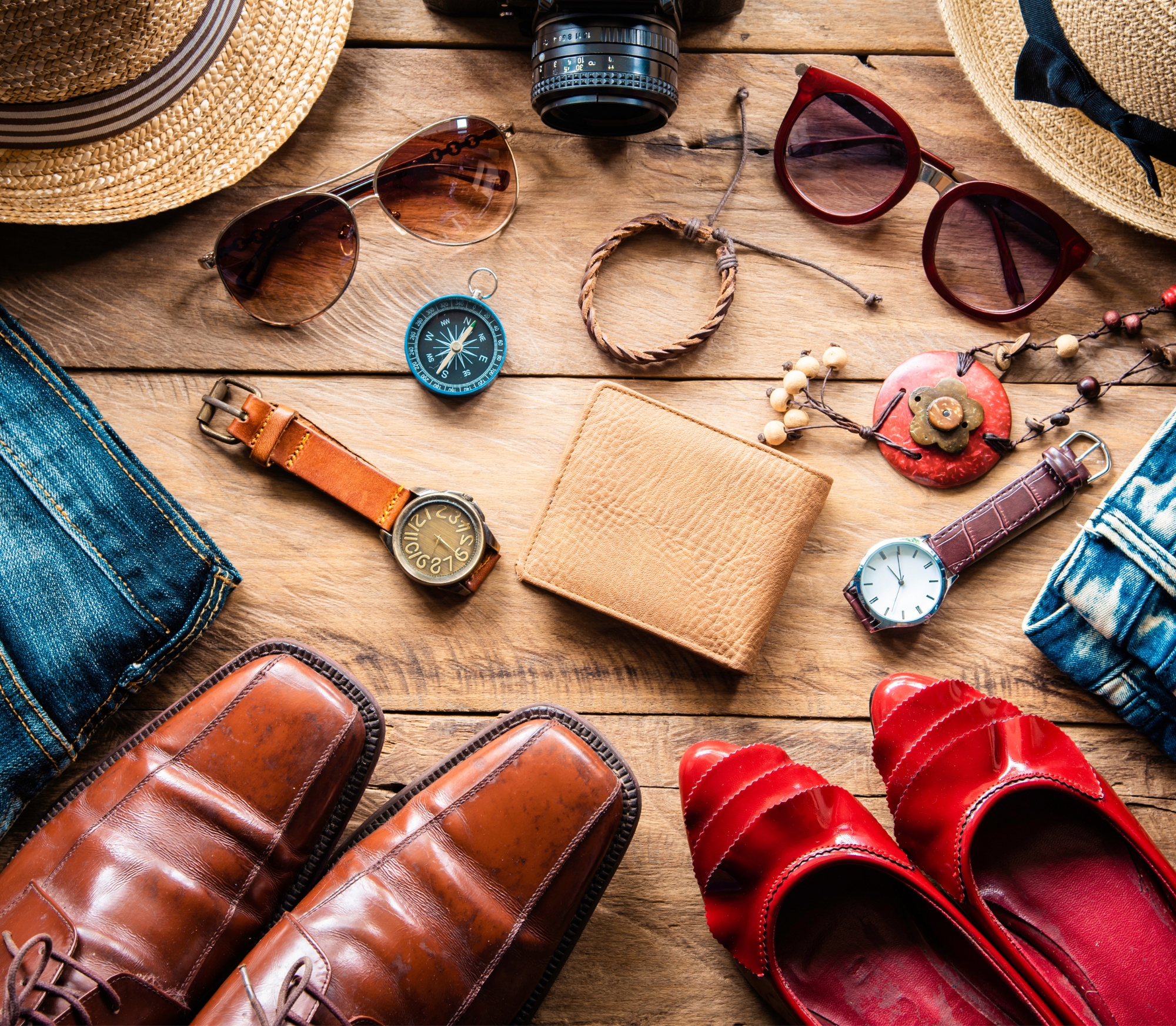 Maybe a pair of comfy sneakers or a bag that you love dearly, there are always reasons to hold onto that particular piece. If you also want to have such an accessory in your wardrobe, these few things may intrigue you.
Buy women's accessories and men's accessories online, and fill your closet with sentimental clothes and trinkets. Fashion that is attached to a memory or moment always has more class than meaningless styles.
Men's Accessories That You Can't Live Without
If you are interested in holding special accessories that you cannot live without, check out these stunning pieces from the best brands in town!
Timex Wristwatch
This round wristwatch is an accessory that goes well with everything– a button-up shirt, a basic tee, a polo, and even a blazer. It is wearable with both casual and formal outfits, and it looks stunning!
For a manly and classy look, you should have this watch in your collection!
Biker Gloves
If you are a bike rider, a racer, or a hiker, these plaid leather gloves have got to be a staple in your closet. Just one pair won't work because you will need these comfortable gloves every time you ride your bike.
They will keep your hands warm and soft, along with giving you an edgy and bold look!
Baseball Cap
A baseball cap adds a hip, cool touch to your look and you gotta agree with me on that. Not only cool, but it also keeps your head covered from all the dust and the sunlight, so it is something that one cannot live without.
If you don't have a favorite baseball cap yet, this one is for you!
Lumbar Pack
If you're an avid traveler or hiker, you know how difficult life is without a stylish lumbar pack. I mean, you cannot survive without it while traveling. Where do you think you're gonna keep your passport, your ID, credit cards, phone, etc?
This super trendy lumbar pack is a must-have for travelers, and even for non-travelers!
Bifold Wallet
A wallet is a staple in every man's wardrobe. Although most men tend to keep the same old wallet going, it is not a very wise decision.
Your wallet holds your valuables and it deserves to be in mint condition for the utmost safety, so if yours has worn out, get this one ASAP!
This Bifold wallet is stylish and super functional, and it comes with a cute bottle opener keychain! Made from leather, it is durable and strong, with compartments to hold all your cards and cash– a perfect everyday wallet!
Women's Accessories That You Can't Live Without
Women thrive on accessories, and if they don't have the right ones, they can go wild. Jokes apart, accessories are a vital part of a woman's outfit and these few are some of those that you can't live without!
Tote Bags
Agree with me or not, every girl and every woman needs a stylish tote bag in her life. Especially for students and working women, tote bags are a lifesaver. They let you carry all your stuff easily, and they look super cool too!
Get your hands on this glitzy tote bag, because I know you need one. One can never have enough tote bags because, with every outfit, you need a matching tote, so start splurging on your totes' collection if you wanna be a fashion diva!
The Right Bra/ Bralette
For any outfit to look flawless, you gotta make sure that your body shape is maintained. The right style and fit of your bra ensure that your outfit gets a stunning and perfect look.
This bralette is perfect for all kinds of shapes and sizes, and it comes in two colors so you can choose your favorite. It gives you a well-defined, proper, and ravishing silhouette that only enhances the whole look of your outfit!
A Wallet
Just like a man, a woman also has valuables that she needs to keep safe and organized in one place. Therefore, a wallet is something that even a woman can't live without.
This gorgeous silver shiny wallet will be your favorite accessory from now on, because it is not only super functional but also a very classy and sleek-looking piece. It can hold all your credit cards, ID, and cash, and it can fit any purse you carry!