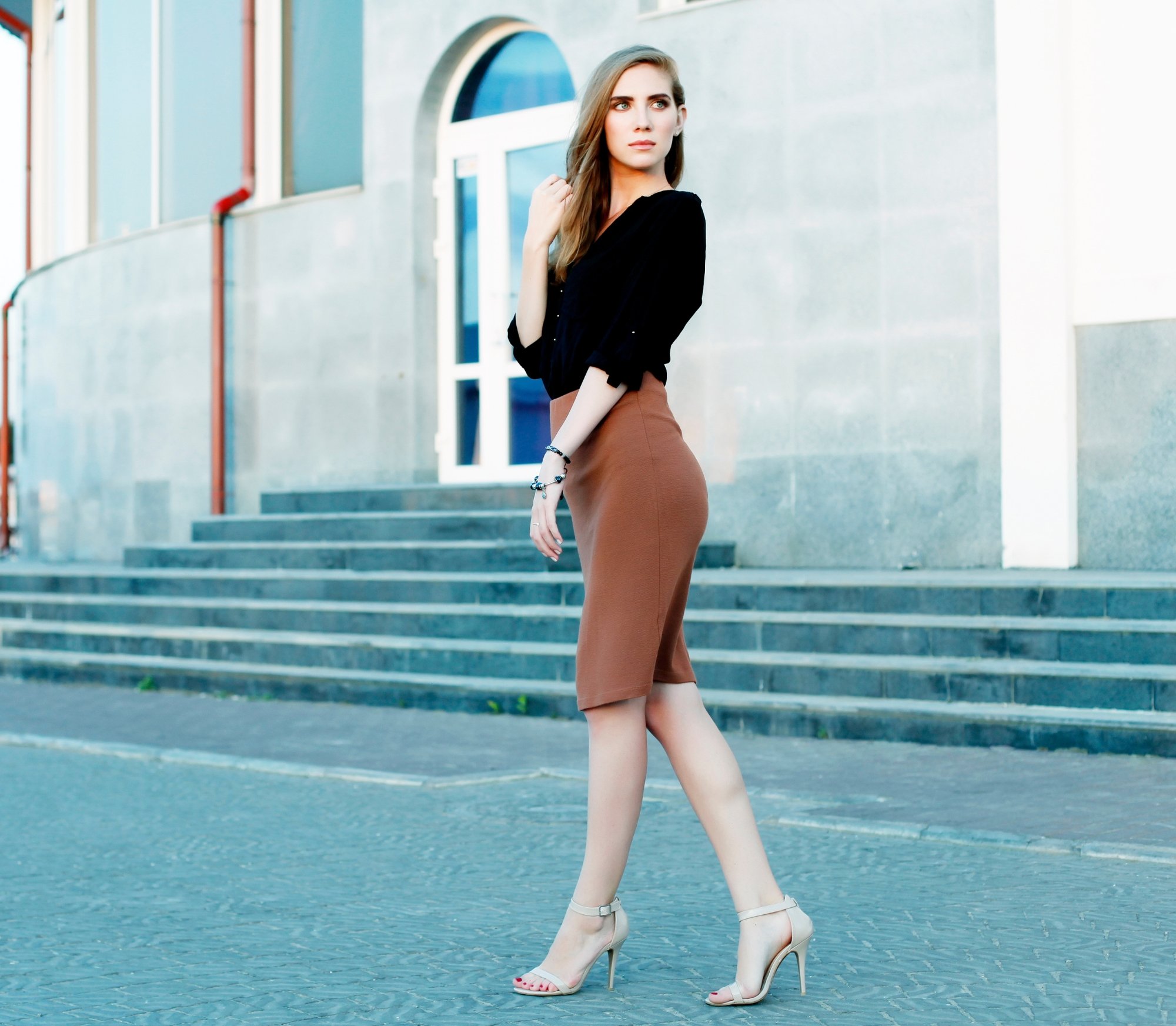 When it comes to clothing and accessories, one of my favorite seasons is spring. We can once again return to wearing cute skirts, tank tops, canvas sneakers, and possibly even sandals! All the while enjoying the fashionable benefits of layering for weather not typically quite warm enough to go completely without a jacket or blazer.
The key to being well-dressed for any season with only a handful of coats and blazers is to have a wide selection of tops that can be worn underneath those outer garments. To get your closet ready for spring, however, you don't need to spend a fortune on new clothes. We have selected tops for you to wear that will go wonderfully with the lightweight outerwear you have.
Versatile Women's T-Shirts
T-shirts for women on trend will make you look and feel more put together. The very best kind of graphic tees is the one that not only looks good but also feel good on. Right now, the most in-demand and on-trend stack of tees comprises graphic tees for women and T-shirts that feature the rarest and most unique designs and prints.
Enhance the look of your summer wardrobe with a girl's t-shirt that is pretty and trendy. It can be worn with white bottoms and pretty heels for a stylish look that is perfect for the spring season.
Trendy Tank Tops For Women
A tank top is an essential piece of comfortable clothing for women and should be included in every wardrobe. Tank tops for women are comfortable and make for good activewear and, perhaps most importantly, help keep your body cool during the warmer months. When paired with our selection of lowers for women, our tank tops for women can create a fashionable outfit.
Tank tops are comfortable to wear because they are soft against the skin and support you when you work out or just want to relax on a Sunday afternoon to avoid the heat. Or, if you're feeling more daring, you can wear them as trendy tops to parties by matching them with pants or jeans.
Splendid Button-Up Shirts For Women
The majority of the shirts that you buy for work and keep in your closet are most likely button-up shirts, the most common type of shirt. A button-up shirt is exactly what it sounds like. These shirts have buttons placed up to the front, all the way up to where your collar would be. Because you can dress them up or down depending on the occasion, they are frequently worn. This is one reason why they are so popular.
Elegant Silky Blouses for Spring
Blouses of silk often have an elegant combination of charm and style, accentuating the wearer's femininity. A little stretch provides silk blouses with a more forgiving fit and additional versatility in styling options.
The ideal attire for attending work meetings or going out to brunch. In addition, the fiber of silk contains 18 different kinds of amino acids, which makes it excellent for the nourishment of the skin. Makes it hypoallergenic, and makes it naturally thermoregulating, which helps the body maintain its temperature.
Stylish Women's Tunics
Tunics are a time-honored fashion suitable for women of varying heights, weights, and body types. You should look for tunics with side vents and a slight taper at the waist if you have a body shape similar to a pear. Those with a body shape similar to an hourglass can look good in fitted tunics or sleepless options. In addition, more petite women have the option of selecting tunics that are smaller.
There is a wide range of sizing and cut options available for tunics. They are typically paired with leggings or tights when worn out in public. Some ladies even wear them with shorts, but in general, skirts are not the best choice to go with them.
Women's Short sleeves Tops
Smart and crisp or casual and cool – there's a short-sleeve top for every occasion. Build up your wardrobe with our huge selection of short-sleeved tops for women. From shirts and blouses to on-trend crop tops, basic tees, and more. Choose from a huge variety of colors and styles to suit every look, in cotton, lace, linen, and every other fabric you can imagine.