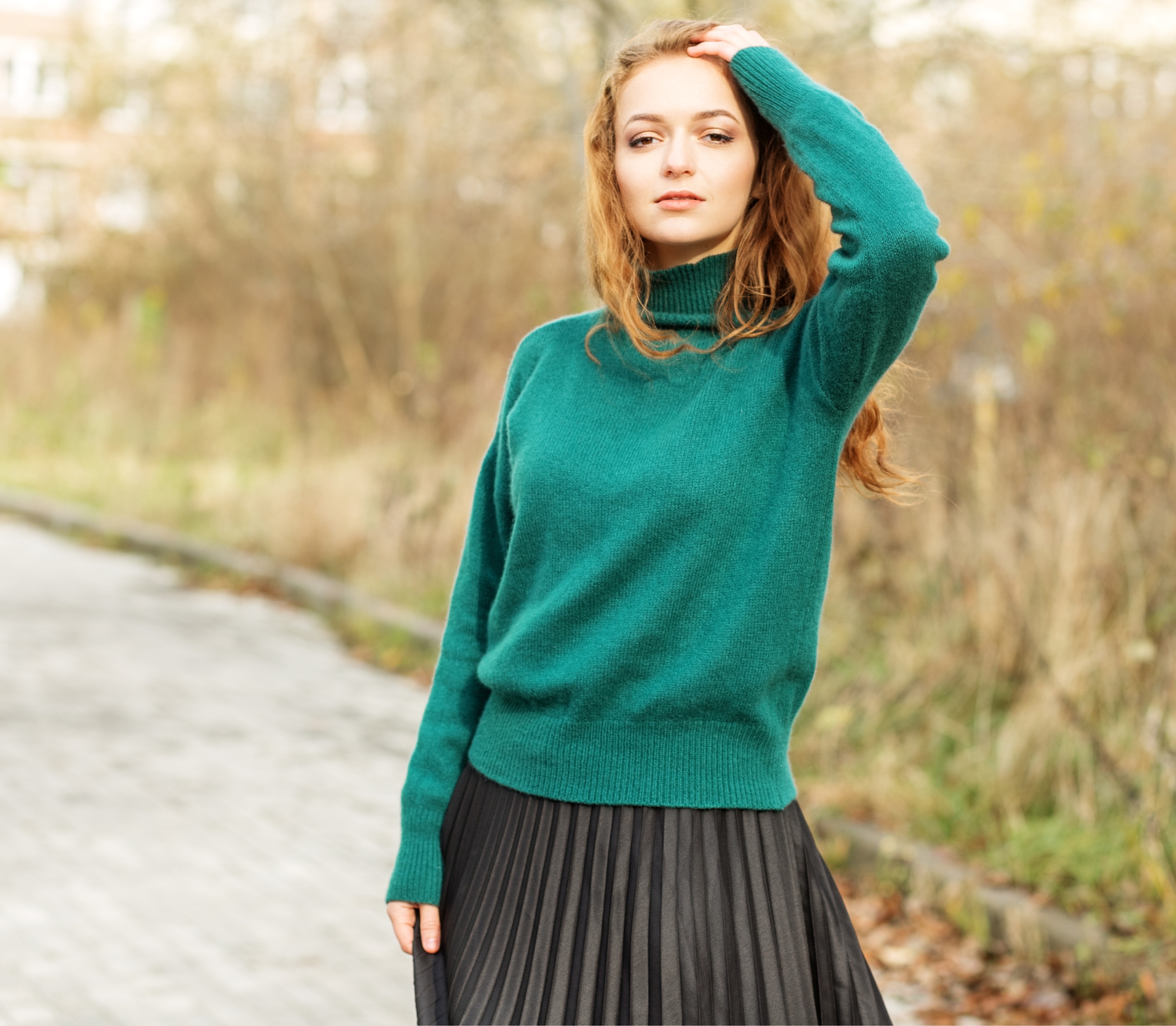 As the refreshingly cool fall weather comes rolling in, it's time to pack away your summer clothes and bring out those dresses and skirts you had placed away in storage from last year. With all the options you have for today's fashion, there are endless combinations of skirts for women to try on. This article gives you the popular pleated skirts for women that you must have for the fall in your wardrobe.
Pull On Pleated Skirt
One way to style a pull-on pleated skirt is by pairing it with a cropped sweater or blouse. This look is perfect for fall weather, as it keeps you warm while still looking chic. For a more casual look, try pairing your pull-on pleated skirt with a t-shirt or tank top. This is a great option for running errands over the weekend as it offers you radiance and elegance to your feminine needs.
Leopard Skater Pleated Skirt
For the retro fashionista, a leopard print skater pleated skirt is a must-have item for fall. You can dress this pleated skirt up or down depending on your mood or the occasion you're attending. Pair it with black turtleneck and tights for a chic and sophisticated look, or wear it with a white tee and sneakers for a more casual vibe. Add a pop of color with your accessories to make this outfit stand out. Whether you're headed to the office or out on the town, you'll be sure to turn heads in this stylish skirt.
Faux Wrap Pleated Skirt
If you're on the hunt for a new fall must-have, look no further than the faux wrap pleated skirt! This retro style is making a comeback, and everyone is loving it. The faux wrap pleated skirt for women is flattering on all body types and can be dressed up or down. Whether you pair it with a blouse and heels for a work-appropriate look, or with a t-shirt and sneakers for a casual outfit, you can't go wrong.
Besides, the faux wrap pleated skirts look great with all sorts of tops that you can have in your wardrobe, from crop tops to chunky sweaters. This means that whether you choose a midi length or a mini, this pleated skirt will still make you fun and flirty while keeping you stylish all season long.
Aventine Pleated Skirt
Aventine is a modern take on the classic pleated skirt. Made from a lightweight fabric, it features a high waist and A-line silhouette. Pair it with a blouse and heels for a chic office look, or dress it down with a t-shirt and sneakers for a casual weekend outfit.
There are many ways to style an Aventine pleated skirt for women, making it a versatile piece that can be dressed up or down. For a more casual look, pair your Aventine pleated skirt with a chunky sweater and booties. You can also add some statement jewelry and you're good to go!
2 Piece Pleated Skirt
One of the best things about 2-piece pleated skirts is that they can be worn with a variety of different tops. Pair your 2-piece pleated skirt with a cropped sweater and some knee-high boots for a cute and cozy fall outfit. Or, dress up the look with a silky blouse and some heels.
The fall-suitable 2-piece pleated skirts are also perfect for layering. You can throw on a denim jacket or a cardigan over your skirt for an extra bit of warmth on cooler days. Whether you dress them up or down, the 2-piece pleated skirts for women are sure to turn heads this fall. So don't wait – start shopping for your perfect 2-piece pleated skirt today!