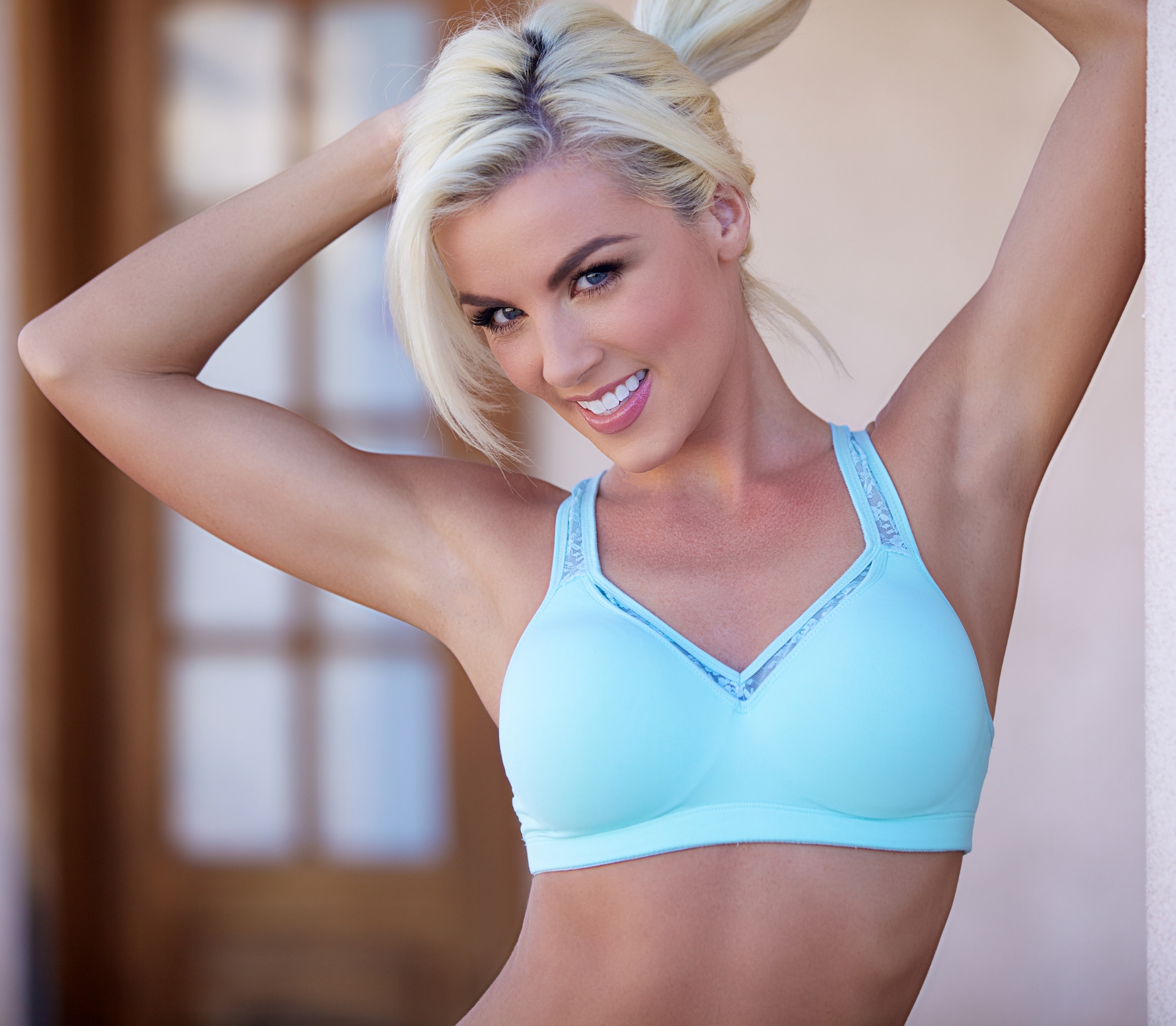 If you want a good workout experience, what you wear for your workout matters a great deal. The right kind of sports bra can make your whole workout session smooth and pleasant and with a racerback sports bra can never go wrong. It provides the proper support and the right level of comfort, fashionably!
Choosing the right sports bra can be a hassle, given the number of boxes you've got to check; durability, comfort, looks, support, and of course, the price. But fret not, because these are a few options that will check all of your boxes!
Low-impact Racerback Sports Bra:
Low-impact sports bras or lightweight sports bras work best for some laid-back activities, like going for a walk, or a yoga class or you can also wear them to your pilates classes. These bras provide good support by clamping your breasts tighter together and holding them in place.
Flower power
You can set a statement by wearing a floral-printed sports bra! It's not a commonly worn pattern, and believe me, it looks so beautiful with plain black leggings. Step up your workout game with a lightweight floral racerback sports bra, perfect for yoga sessions!
The thin straps at the back give it a stunning look, making it a definite head-turner!
Solid Picks!
Another classy idea for your lightweight sports bras can be a solid pattern. It shows class, sass, and confidence, all in one! A solid racerback sports bra for women has got to be the most popular kind out there. It is simple, elegant, and sporty! When it comes to gym wear, you can never go wrong with a solid pick.
The ultimate advantage is that solid sports bras are often available in a variety of colors and you can choose your favorite that speaks to you!
Logo prints for the win!
Graphic print sports bras are very popular and almost every other woman or girl in the gym is wearing those. Most of them have the logo of the brand either printed in a big font or in a small font, in the upper chest area. These are very basic yet stylish. These logo prints are definitely one of the safest options when it comes to sports bras. Not only do they build a sense of identity, but they also show that you take your style seriously. Comfort, sass, and durability, all of it can be found in this Adidas low-impact racerback sports bra.
Medium-impact Racerback Sports Bra:
Medium-impact racerback sports bras are perfect for your workout sessions. They provide extra support to your breasts along with comfort and look amazingly cute!
Sprint with print!
This Reebok Combat bra is hands down the best medium-impact racerback sports bra for women. The jacquard print is athletic and projects confidence! Wear it for your yoga sessions, cycling, golfing, or basically any activity that includes any amount of movement or requires moderate support.
Slay with Stripes!
Stripes are always a good choice. Whether we are talking about sports bras, t-shirts or scarves! Stripes are a pattern that goes with everything and that anybody can pull off easily. This vertical-striped racerback sports bra is all-in-one. Made up of recycled polyester and spandex, it provides the adjustability factor along with comfort. It gives good support, thanks to its racerback design and stretchable material; it really defines your body shape and gives a stunning look! Perfect to boost your morale for your workouts!
Multi-tone madness!
I always try to flaunt myself wherever I go and that means even at the gym, on my hiking trip, and during my cycling sessions, I try to dress to impress. That means, along with the durability and comfort of my outfit, I also gotta see how it looks on my body.
One way to do that is to go for multi-toned sports bras. They look absolutely stunning and also, give you a sense of boldness.
This Reebok racerback sports bra has a 3-toned pattern and a mesh back which makes it extremely flattering!
Shapes of Geometry!
Geometrical shapes are a bold choice for a pattern for sports bras, or in fact, anything. However, some women are divas that can pull these off effortlessly and that is why I think this one deserves to be on the list. It is definitely a booster for your self-esteem if you manage to pull this off because it is a very casual sports bra.
The print is illusionistic and the colors are very basic, but, in functionality, no other racerback sports bra could be better.
This provides comfort, support, affordability, and durability. You can manage the look by pairing it with nice leggings and a contrasting headband, or maybe it will fit so perfectly on your body that you won't need any of that.