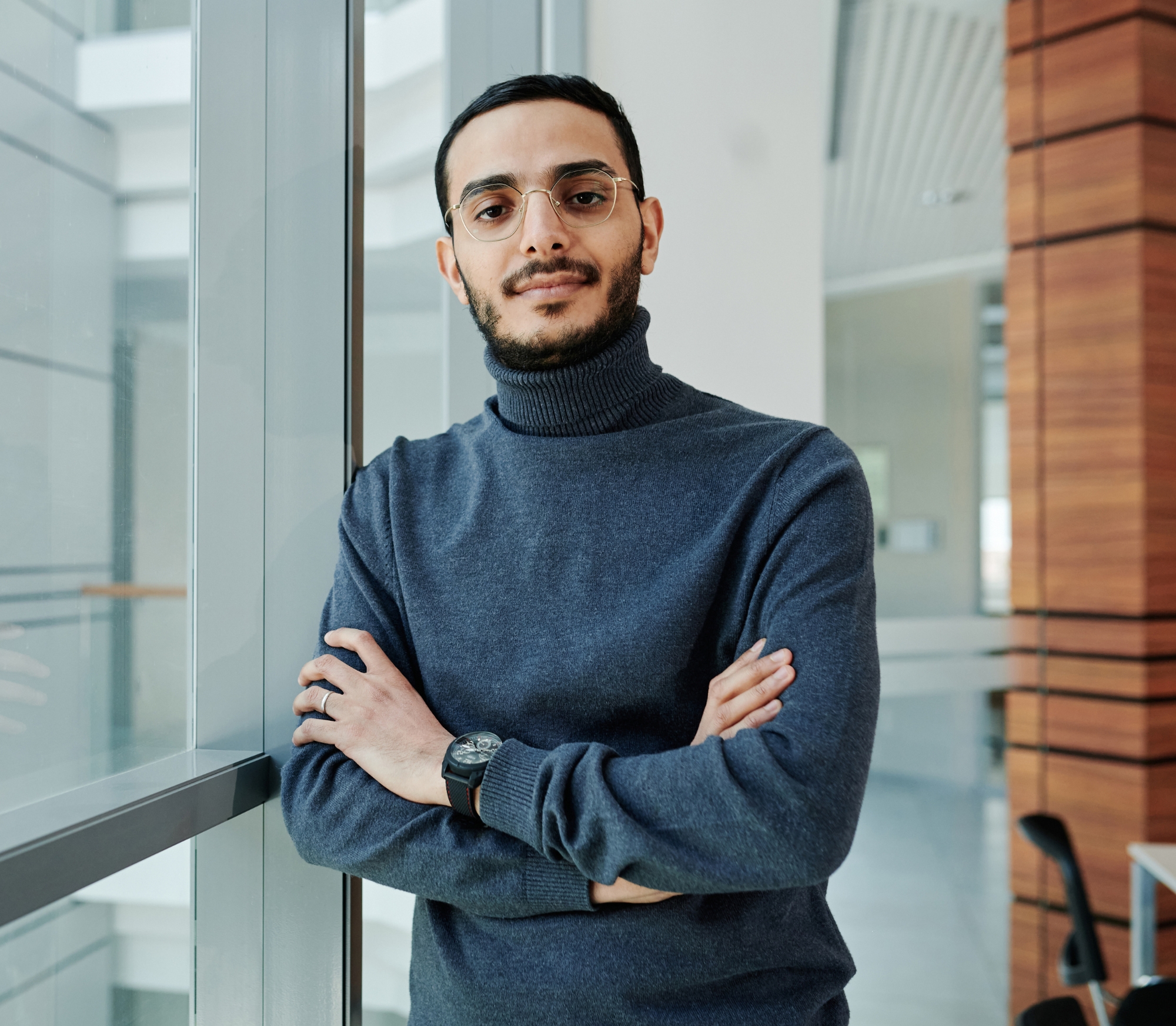 Are you ready to up your style game and make a statement that turns heads? Look no further than a fashion staple that you—and every man out there—already have in your closet: men's sweaters. These cozy wonders aren't just for keeping you warm; they are the secret weapon to achieving effortless style and unmatched comfort. So, grab a cup of coffee, sit back, and let's dive into why men's sweaters are a non-negotiable addition to any fashionista's wardrobe.
Sweaters: The Versatile Style Chameleons
Men's sweaters are the superheroes of fashion, seamlessly adapting to any occasion or style. Whether you're going for a casual brunch with friends or a sophisticated evening event, there's a sweater out there for you. From classic crewnecks to trendy turtlenecks, you have an array of styles to choose from. Just check out this Club Room men's jersey pullover sweater for example. 
You can also pair a chunky cable-knit sweater with jeans for a rugged and masculine look, or opt for a sleek cashmere sweater to exude sophistication and refinement. The options are endless, and you can effortlessly express your unique personality through your choice of sweater.
Patterns And Colors That Pop
Who says men can't embrace bold patterns and vibrant hues? Men's sweaters have come a long way from being just plain and boring. Now you can find an assortment of eye-catching designs, from timeless stripes to daring geometric prints. Club Room men's sweaters are among the top sweaters at the frontline of this fashion trend. Inject some personality into your wardrobe with a sweater that features a pop of color or an intriguing pattern. Trust us, it's impossible to blend into the background when you're rocking a striking sweater.
Layer Up Like A Pro
Fall and winter are the perfect seasons to showcase your layering skills, and men's sweaters are your secret weapon. Layering not only adds depth and dimension to your outfit but also keeps you warm and toasty. Throw on a slim-fit sweater over a crisp button-down shirt for a sophisticated office look, or layer a V-Neck sweater over a casual tee for a laid-back weekend ensemble. Experiment with different textures and lengths to create visually appealing outfits that will make heads turn.
Comfort Zone: Unleashed!
Gone are the days when comfort meant compromising on style. Club Room men's sweaters, for example, are the epitome of cozy chic—offering warmth and softness without sacrificing fashion-forward looks. Whether you opt for a wool blend, cashmere, or cotton sweater, you'll be enveloped in a cocoon of comfort. The gentle caress of the fabric against your skin will make you wonder how you ever survived without one. So go ahead, embrace the cozy vibes, and let your inner fashionista revel in unparalleled comfort.
Dress Up Or Down, Sweaters Got Your Back
One of the greatest things about men's sweaters is their ability to effortlessly transition from casual to formal wear. Pair a lightweight sweater with tailored trousers and loafers for a dapper office ensemble. Then, swap the trousers for dark denim and add some sneakers, and voila! You've got a cool and relaxed look for a night out with friends. The versatility of sweaters makes them a timeless investment that will never let you down, no matter the occasion.
Conclusion
It's time to give your wardrobe the upgrade it deserves. Men's sweaters are the style-savvy solution to all your fashion conundrums. From their versatility and eye-catching patterns to their unparalleled comfort and ability to dress up or down, these wardrobe essentials are a game-changer. So, say goodbye to the dull and mundane, and hello to a world of fashion possibilities. Embrace the power of the sweater and let your inner fashionista shine through.