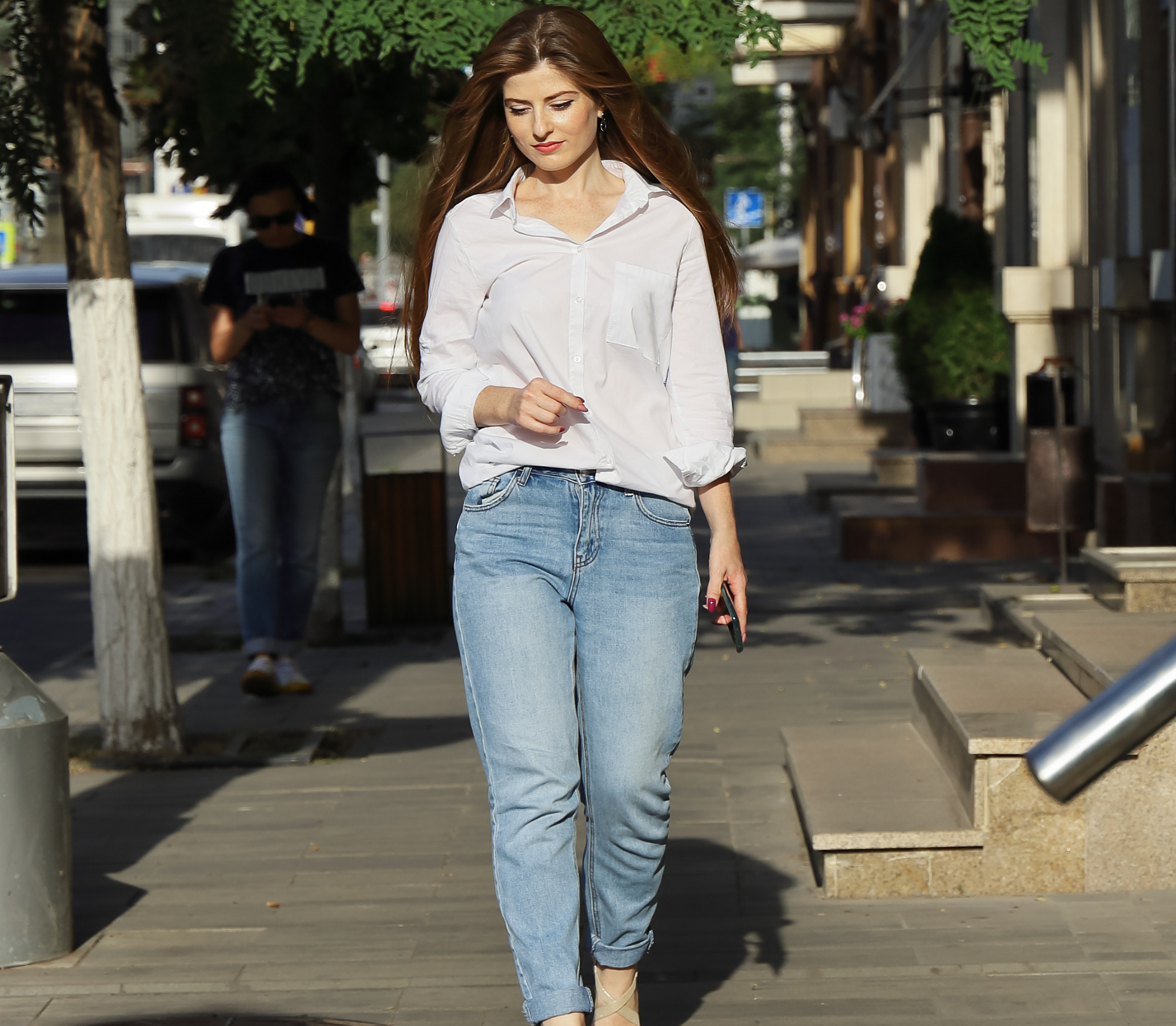 Ladies, it's time to celebrate them beautiful curves! While the fashion industry has come a long way in embracing diversity, finding the perfect pair of jeans that fit like a dream can still be a daunting task. But worry not, because we've scoured the fashion world to bring you the ultimate guide to curvy fit jeans for women that will make you feel like a million bucks irrespective of your size. Let's dive into the world of denim that celebrates every curve.
The Classic Bootcut
For our curvy queens who love timeless elegance, the classic bootcut is your go-to choice. These jeans are fitted through the hips and thighs, hugging your curves in all the right places before gently flaring out at the knee. This style elongates your legs and provides balance to your silhouette.
Pair your wide leg women's jeans with heels for a chic, elongated look or dress them down with sneakers for a more relaxed vibe. They are versatile, flattering, and a must-have in your wardrobe.
The High-Waisted Wonder
Women's high-waisted jeans have made a stunning comeback, and curvy women everywhere are rejoicing. These jeans sit comfortably at your natural waist, accentuating your curves while providing extra support. Say goodbye to the dreaded waistband gap!
High-waisted curvy fit jeans are available in various styles, from skinny to wide-leg, so you can choose the one that suits your mood and occasion. Pair them with a tucked-in blouse for a polished look or a crop top for a trendy twist.
The Skinny Sensation
Skinny jeans aren't just for slim body types. Curvy women can rock them with confidence too! When you want stylish jeans for women that not only fit like a glove but also offer some sculpting magic, consider skinny jeans. These jeans are perfect for showing off your curves, and they're incredibly versatile. 
You can wear them with ankle boots, sneakers, or even heels, making them a fantastic choice for any occasion. Look for jeans with a curvy fit that offers more room in the hips and thighs while maintaining that sleek, tapered look down to the ankle.
The Wide-Leg Wonder
Wide-leg jeans are all the rage, and they're a fantastic choice for curvy women. In fact, wide leg women's jeans are a game-changer for curvy ladies who want to make a bold fashion statement. They provide a relaxed and flowy silhouette, making them incredibly comfortable and stylish. Opt for a pair that fits snugly in the hips and flares out dramatically from the thighs down. Pair them with a fitted top and chunky heels for a fashion-forward ensemble that'll turn heads.
The Boyfriend Fit
Sometimes, we crave that laid-back, effortless look, and that's where boyfriend jeans pants for women come in. While they're typically loose-fitting, curvy fit boyfriend jeans are tailored to accommodate your curves while maintaining that relaxed vibe.
Pair them with a tucked-in graphic tee and sneakers for a cool, casual look that exudes confidence and style.
The Distressed Delight
Distressed jeans add a touch of edginess to your outfit, and curvy women can certainly rock this trend. Look for jeans with distressed details strategically placed to flatter your curves.
These ripped jeans for women add a rebellious flair to your style, making them perfect for a night out with friends or a trendy brunch date.
Conclusion
Remember, the key to finding the perfect pair of curvy fit jeans is trying on different styles and brands until you discover the ones that make you feel like a superstar. Embrace your curves, flaunt them with confidence, and show the world that beauty comes in all shapes and sizes.
Now, armed with the knowledge of these fabulous curvy fit jeans, go out and conquer the fashion world with your style and confidence!