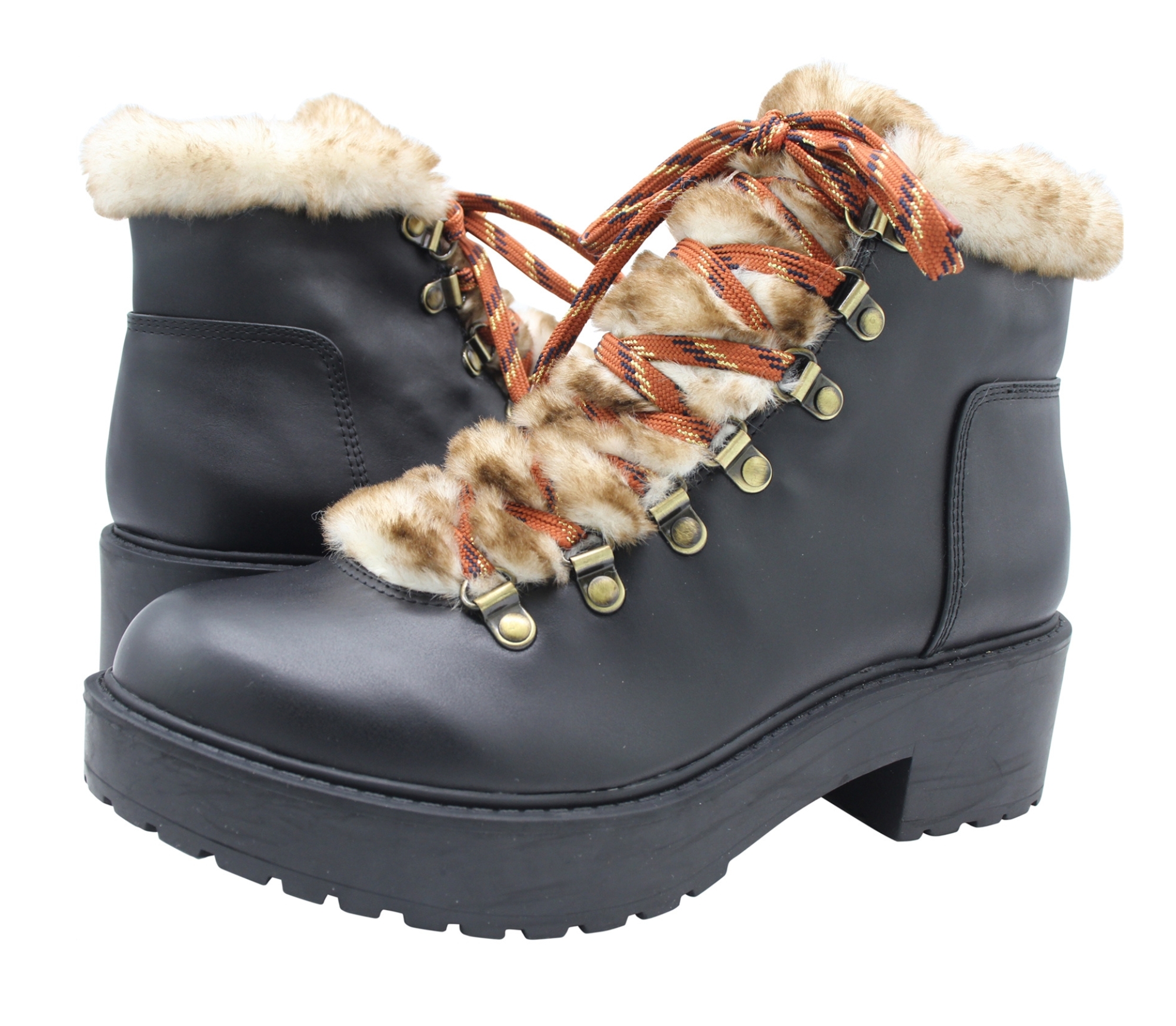 Have you been looking for the right fit for your feet that are not only comfortable but also super stylish and hip? Don't worry because these 6 boots are going to be your life-saver this season!
Check out some of the best designs and buy boots for women online to save you the hassle!
Faux Suede Solid Boots
What's better for your trendy and cool, bad girl look than these faux suede solid boots? If you want to look your best for your next lunch, these boots are definitely something you should wear.
Imagine donning these fabulous boots with a long coat and turtleneck knit top– isn't the image just gorgeous? Not only are they immensely stylish, the laceless design makes them very easy to put on and the insole is so comfortable that you will feel like walking on clouds!
These boots are low-heeled and fit you to above your ankle, so basically mid-calf. Moreover, they have a zipper at the back for easy wear, and the pointy toe is something that is very in these days so you'll be on top of your fashion game with these boots!
Side Zipper Combat Boots
These beautiful combat boots are made to give your outfit a sparkle that it needs. Not literally, though because these matte solid boots are bold as they are and it will keep you feeling confident all day long!
Perfect for your autumn fit, these combat boots would go well with leather pants or jeans and a knit sweater, covered with a nice blazer or coat! These low-heeled boots fit you till mid-calf and are super cozy for long wear.
The side zipper makes them easy to wear, and the top's fur makes it look luxe and fancy. There are laces too, to add a bit of authenticity to it– you can get these babies in two different colors to suit your outfit or personality– and let me assure you, both are worth it!
Slouch Boots
How many of you got inspired by this new trend of slouch boots? I am sure you were dying to get one of these just to look like Selena Gomez, and guess what? They are my personal fav!
They are extremely comfortable to wear, with extendable length so that you can fit them on your leg as you like. When you pull up the slouched part, you get some pretty sexy mid-calf boots that you can rock with denim pants and slim fit top!
Pair these up with a long coat and you have got yourself your perfect fall/winter look! These laceless boots are just so convenient– you just have to slip your foot in and pull the boots up. So if you go shopping for other shoes, you can easily take them off without struggling with the neverending laces of lace-up boots.
Two-Tone Combat Boots
These lace-up combat boots are perfect for sprucing up your winter or fall fit. Not only are they prominent and bold, they offer you comfortable and cozy walks, and a sophisticated style.
You can wear these anywhere– to the mall, the bar, a cruise, and most importantly, on mountains for your hikes! If you're an adventurous woman, and loves to go for trekking or camping, then these boots are perfect for you!
Riding Boots
These might look like shoes right outta cartoon movie, but trust me, they are all the rage these days. For a funky cowgirl look, these boots would fit you well. Even if you don't feel like wearing these on your casual trips, you can always wear these on occasions like halloween or any cosplay party that you attend!
With a back zipper, these are laceless and you can just easily slip these on. For a fancy and authentic rider look, there is a buckle embellishment on them which actually looks pretty great. If you're a horse rider then you are definitely going to love these!
Faux Fur Solid Combat Boots
Faux fur is very trendy these days and faux fur on your boots just take your whole outfit to another level. These lace-up boots come with extra black laces in case you damage yours, and are absolutely gorgeous in design.
These have a medium height heel so are good for those who can handle medium heels– this also makes them great for party wear. Flaunt these with with some corduroy pants and a button-up shirt and look your best this season!