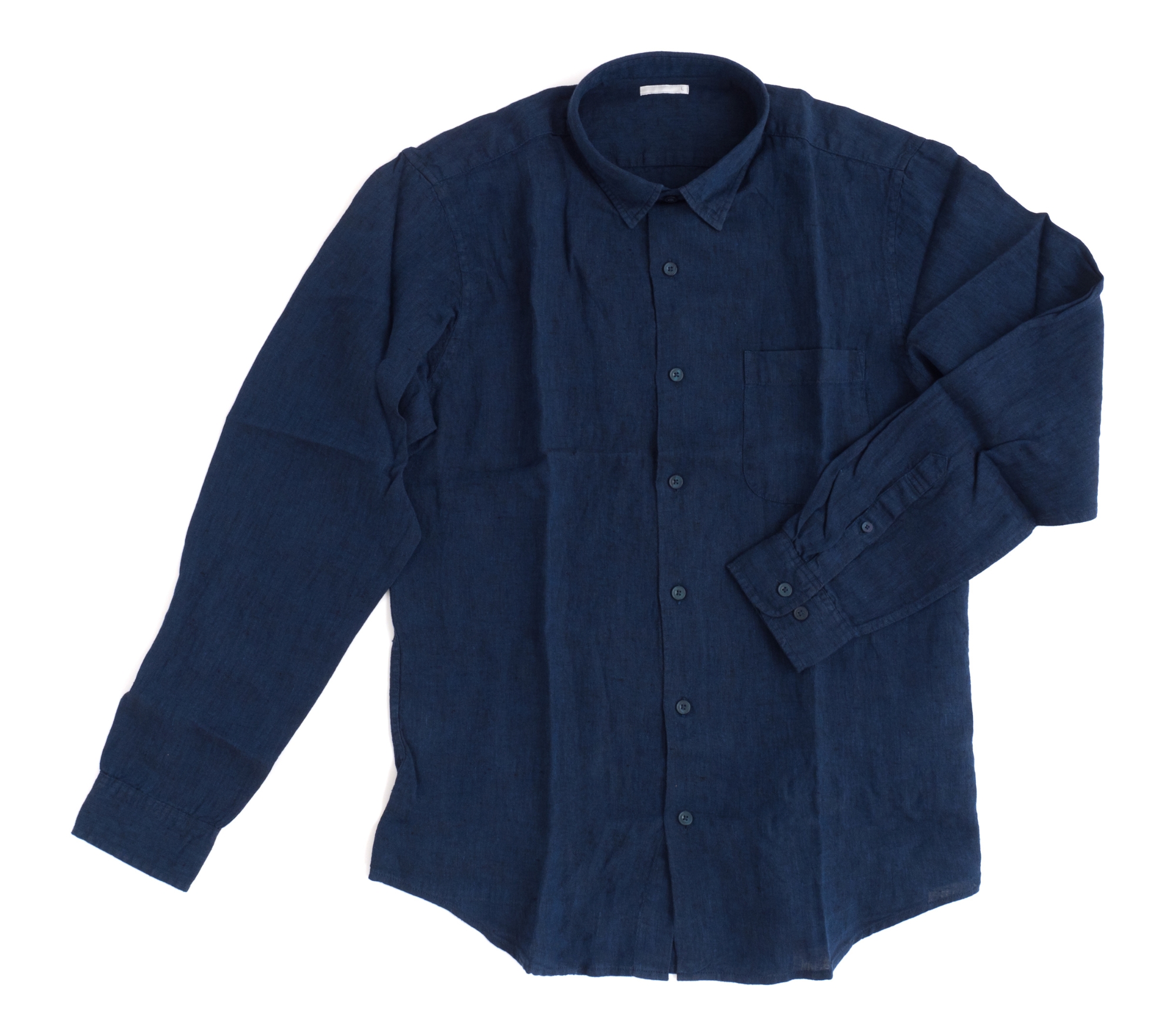 Does your wardrobe require a little refresher? If you're going shopping to update your wardrobe soon, don't forget to buy men's casual and button-up shirts!
Button-front shirts go well with everything— from shorts to dress pants, you name it. You can style them in endless ways and you can even use the same shirt to create various cool looks! How about that, huh? Alfani makes some great styles and fits.
Alfani's button-front shirts give you everything you need to make a statement and leave a lasting impression while being in your utmost comfort zone.
Buy Men's Casual Shirts And Button-Up Shirts
Comfort
Alfani's specialty is providing its customers with absolute comfort and it designs its button-front shirts the same way. The button-front makes it easy to wear and you can pair your favorites with a nice pair of trousers.
The soft and breathable fabrics and comfortable cuts make them feel light on your body and give you a homely feel.
On top of that, the range of colors you can choose from is unbelievable. You can choose color schemes that bring you comfort and confidence
This super comfortable shirt will look great with a pair of dark gray or black pants— for a formal dinner at your house perhaps. You can also style it up with a black blazer and wear it to office parties or even a wedding even!
Versatile Designs
Not only does it offer dynamic color palettes, but also versatile designs! That's what I love the most about Alfani's button-front shirts.
You can get these in gingham, checks, stripes, or solids; it's totally up to you. These Alfani shirts can brings out the best in you!
Choose the right fit for the occasion— sleeveless for a casual beach hangout, half-sleeve for a day out with friends, and full-sleeve for your formal gatherings!
Pair these up with cargo shorts for a mellow look, or even some slacks.
Great For Work Wear
What has been the biggest dilemma in your work life? I mean, I know fashion isn't the top priority for most men, but it is still at least top 10.
Choosing the right fit for everyday work wear can be a daunting task but button-front shirts are your life-saver!
Their vast range of colors and styles allows them to be a suitable outfit for your office and they even go great with blazers so you can wear them to office parties as well!
This stunning checkered shirt would go great with black dress pants and some nice cufflinks. You can spruce up your work look by adding a tie but choose a solid or self-textured tie with this one.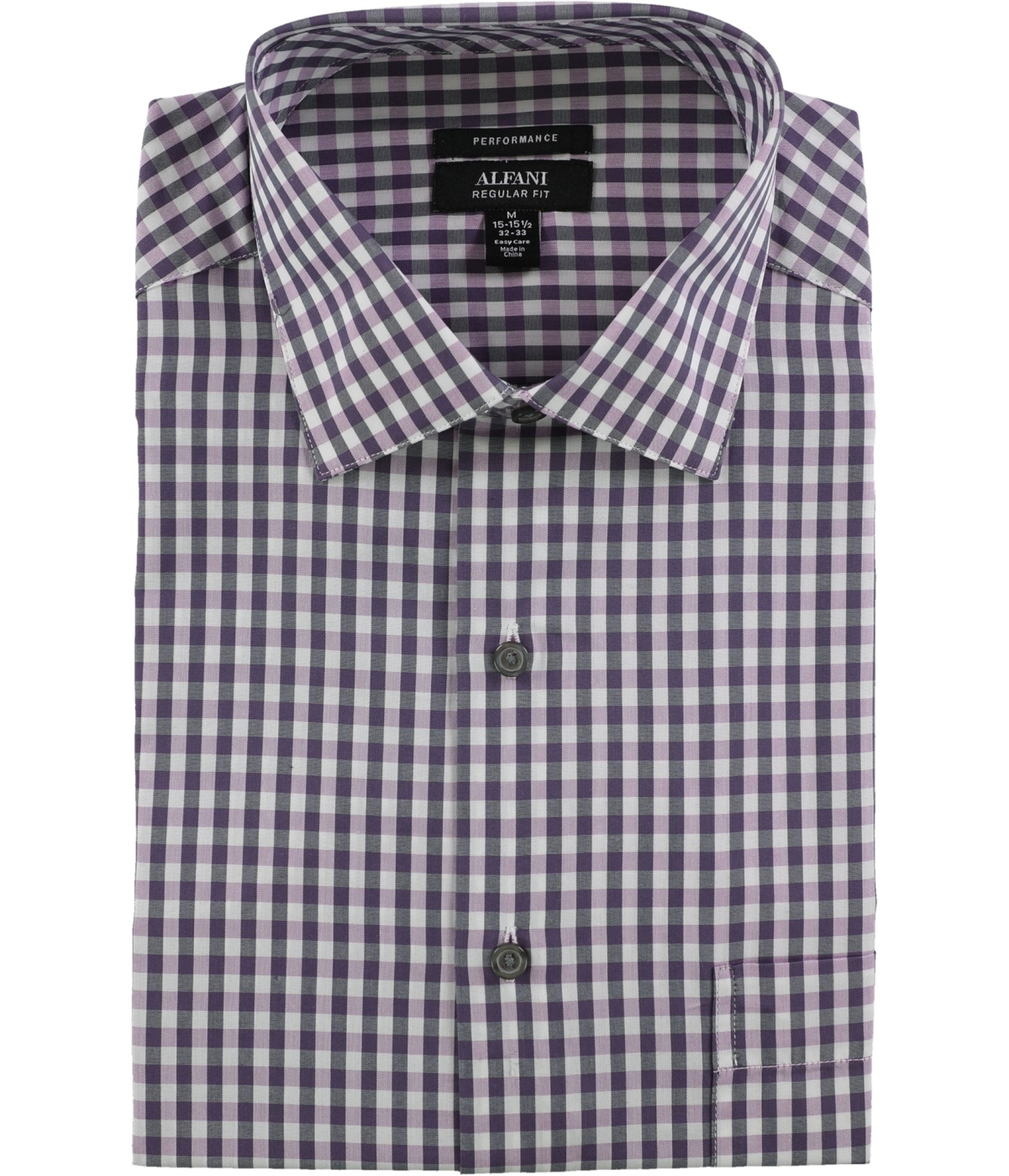 Plethora Of Patterns
The number of patterns you can find in Alfani's collection of button-front shirts is unreal— along with providing great stitching and colors, they also give you the option to style your outfit as per your mood.
Express yourself with a sophisticated striped button-front shirt or with a floral-print shirt at a beach party with Alfani's wide range of patterns!
This light blue floral-print shirt looks best paired with white cargo shorts. A cute fawn fedora, and some classy shades— the perfect beach fit for you!
Look Dashing For Your Date
Dates are one of the most special occasions for men, don't you agree? You want to look your best to impress your date, so much thought and effort should go into your outfit.
In unsure and crucial moments like these, button-front shirts work great. They're formal yet not too stiff and show that you're welcoming and confident in your fashion choices!
A long-sleeve, slightly textured, or solid print button-front shirt would go flawlessly with a pair of black pants or even jeans.
This would make up a perfect date outfit after you sprinkle in some sort of accessories— a nice watch would be a great idea, and she'll be singing your praises all day!