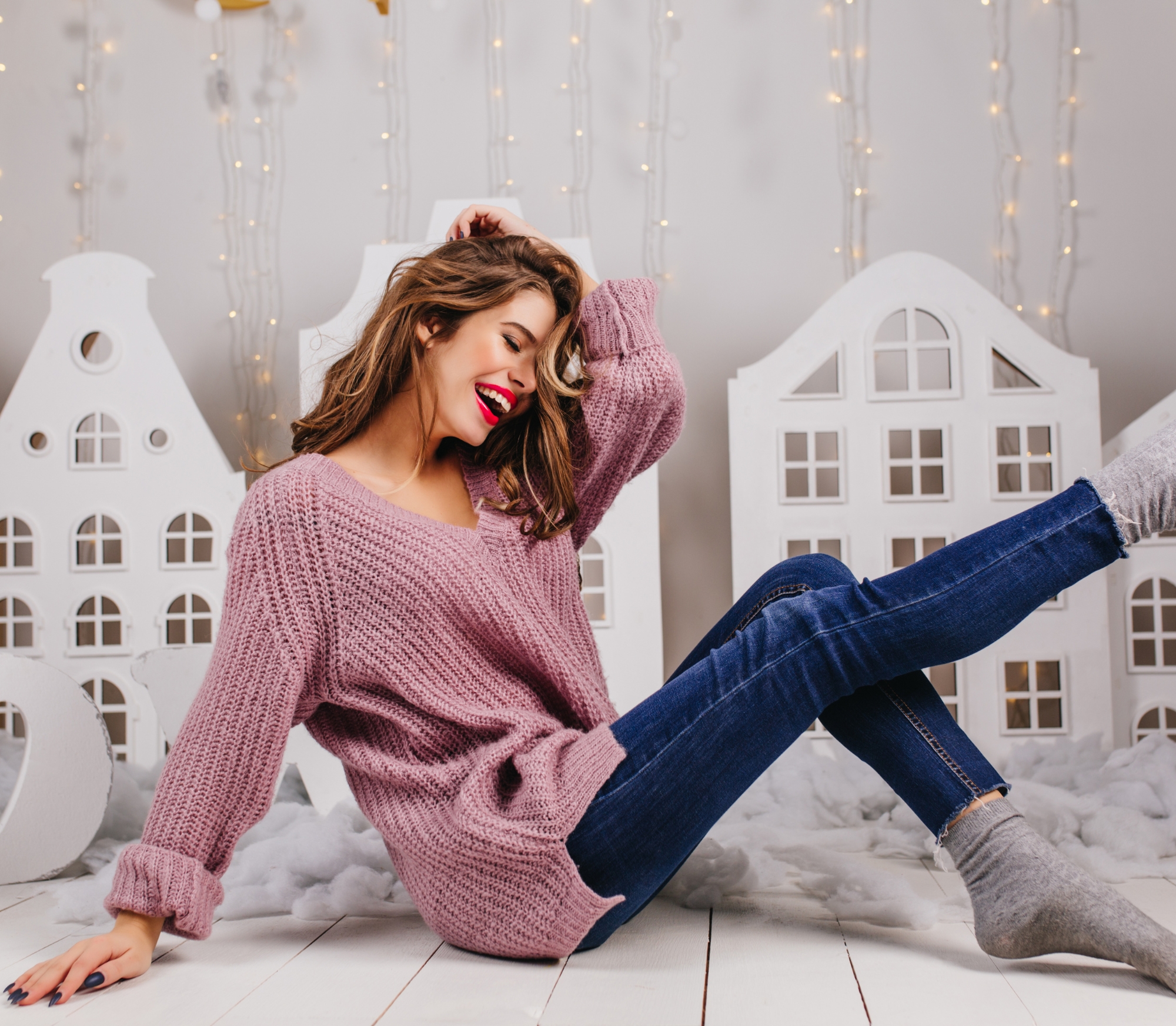 Skinny jeans have been a rave for a while now, and it's easy to see why. They make you appear taller and leaner than you actually are, giving the illusion that your legs are longer. When you pair them with the right footwear and tops, they also give you a feminine silhouette that's quite alluring. These and more are what Free People Stonewashed skinny jeans offer you every time you step out in them. In this article, we will explore 5 reasons why Free People skinny jeans are a must-have in any woman's wardrobe.
Versatility
Free People skinny jeans are incredibly versatile. You can dress it up or down, making it perfect for a range of occasions, from running errands to attending a night out. For a formal, dressed-up look, just combine your CRVY High-Rise Super Skinny Jeans with some heels. Finish it off with a leather blazer and some statement earrings, and you're good to go.
Wanna step out looking casual in your skinny jeans, pair them with a graphic t-shirt and you have a simple but stylish look. Add some sneakers and some sunglasses and your mission to step out hotter than the sun just became a success! Without a doubt, the versatility of skinny jeans makes them a must-have in any woman's wardrobe.
Comfort
One thing you can't always say about jeans is how comfortable they are to wear. And Free People skinny jeans aren't exempt. Despite their form-fitting appearance, Free People skinny jeans are designed for comfort. They are made with a blend of high-quality cotton and polyester and elastane (in varying proportions), ensuring a comfortable and stretchy fit that moves with you. You get this with Free People Stonewashed Skinny Jeans, for example. And it makes them ideal for all-day wear and perfect for women who are always on the go.
Flattering
Skinny jeans are known for their slimming and flattering fit. If there's one benefit of skinny jeans that we can't ever overemphasize, it's this. They hug the body in all the right places, creating a streamlined look that accentuates curves and elongates the legs. This makes them ideal for women of all body shapes and sizes, ensuring that every woman can feel confident and beautiful in her own skin. You can try out these CRVY High-Rise Super Skinny Jeans and see how it truly flatters your body shape.
Affordable
Free People skinny jeans are affordable and offer excellent value for money. They are available in various sizes and lengths, making them accessible to a wide range of body shapes and sizes. Additionally, they are made with high-quality materials and are designed to last, so you can wear them for years to come without having to replace them.
Trendy
Free People is a fashion brand that always looks to be at the forefront of fashion. This reflects in their catalog, which always includes several designs currently in vogue. Their skinny jeans aren't any different, as they're always on-trend, making them perfect for you if you always desire to be fashion conscious. They are also available in a range of styles, from high-waist to distressed, ensuring that there is something for everyone. Whether you prefer classic blue or a bold statement color, you're sure to find a pair of skinny jeans that suit your personal style.
Conclusion
Free People skinny jeans are a must-have for any woman's wardrobe. They offer versatility, comfort, flattery, affordability, and style, making them the perfect addition to any outfit. Whether you're running errands, attending a night out, or simply lounging at home, a pair of skinny jeans will always come in handy. So, why not invest in a pair today and discover the many benefits of wearing Free People skinny jeans for yourself?