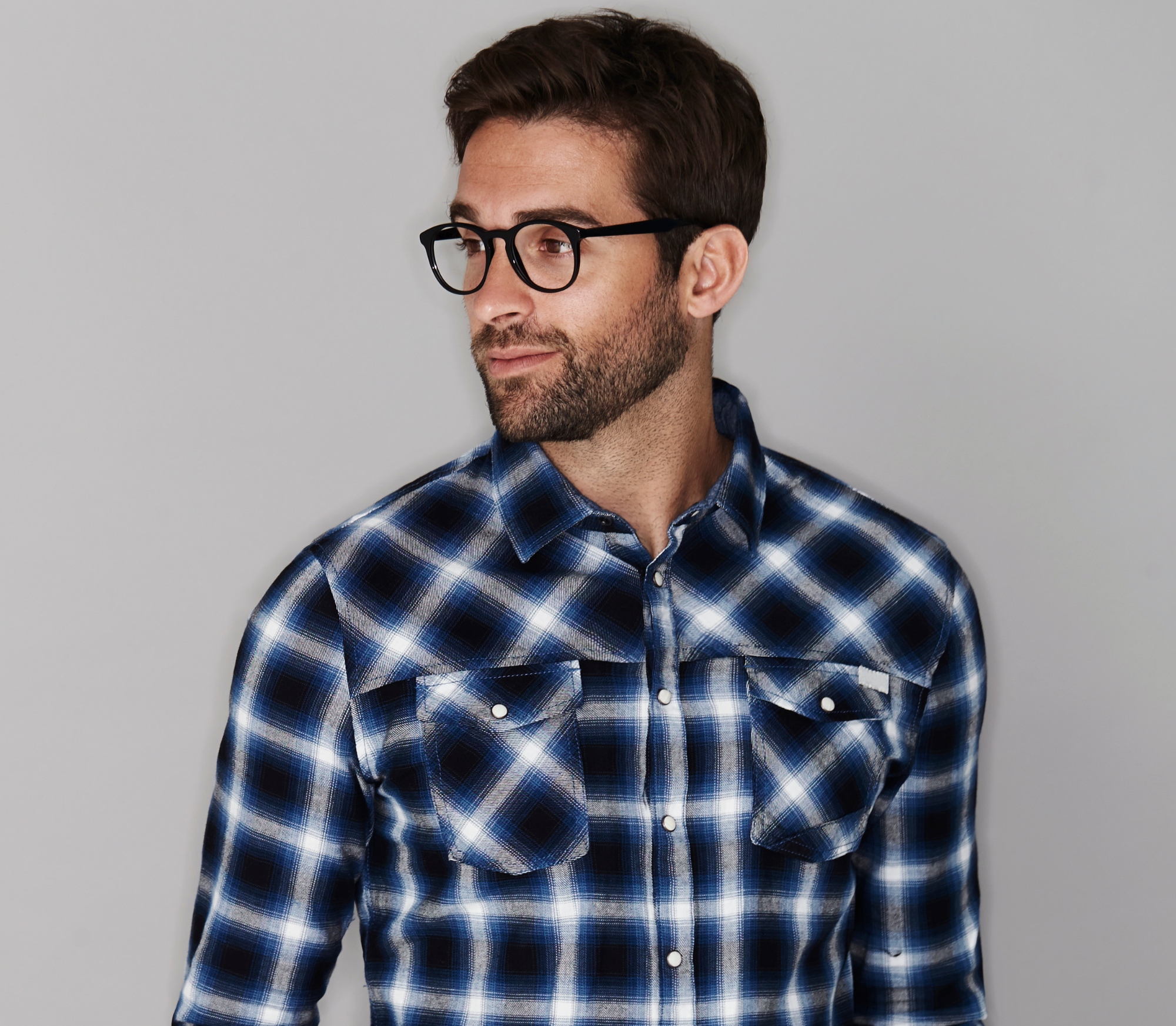 Button-ups and button-downs emerged in fashion in the 1800s, initially introduced by polo players in England. They were designed to keep their collars intact while preventing them from flapping up in the wind. Who knew they would become a fashion staple for men? Whether it's a formal lunch day, a beach party, a night stay with friends, or a day out with family, button-up shirts have your back for every occasion. The best thing about button-up and button-down shirts is that they're always in style and here to stay.
Custom All-Over Print Button-up Shirts for Men
Ever given much thought to how a shirt can help you express yourself more creatively and confidently? Well, a custom all-over print button-up shirt is there for you to seize the day. You can get any exciting design, i.e., a scene, e memory, a landscape, a pattern, etc., printed on your shirt. Custom all-over prints are crazily trending because they promote fantastic artwork as well. Strut down the street, letting your wild imagination flow with the image on your custom button-up shirt. Awesome boots and dark denim can elevate the look further.
Plaid Button-up Shirts for Men
The plaid button-up shirt style is mainly a staple in the winter seasons. The lines and print on a plaid button-up make you look bigger and broader while the shoulders seem smaller. A Plaid button-up shirt is a step up from a sweatshirt or a t-shirt, so it can easily be worn for remote work. In addition to that, plaids have so many exciting variations in colors and prints. It's easy to pair it with any color sweatshirt underneath. It offers quite a lot of possibilities to you.
Checkered Button-Up Shirts for Men
Are slim guys worried about how to make their bodies look fuller? Checkered button-up shirts are an impeccable solution for you. Believe it or not, checkered shirts accentuate your body, making it look fuller and chubbier. Wearing a plain white or black t-shirt under the checks shirt can provide a perfect street casual look. Use a beanie cap or aviator glasses to spruce it up a little. A leather jacket will provide warmth, comfort, and a classy overall outlook.
White Button-Up Shirt for Men
A designer plain white button-up is a staple in any man's wardrobe. It's a wardrobe mainstay worn anywhere from the office to drinks – wherever you like. It's the epitome of sophistication, timeless elegance, and cleanliness. Accessorise the look with plain grey dress pants, a sleek black tie, and an immaculate black watch. Roll it up to look more casual and feel at ease while working at the office.
Shirt Jacket Button-Up for Men
The versatile jacket is half a shirt and half a jacket. It's a box-style shirt that can be thrown over a t-shirt or worn on its own. The shirt jackets are a perfect alternative for sweaters as they're bulkier in the build and heavier in the material. Pair it with denim jeans and black boots to give more of a tough and rugged look.