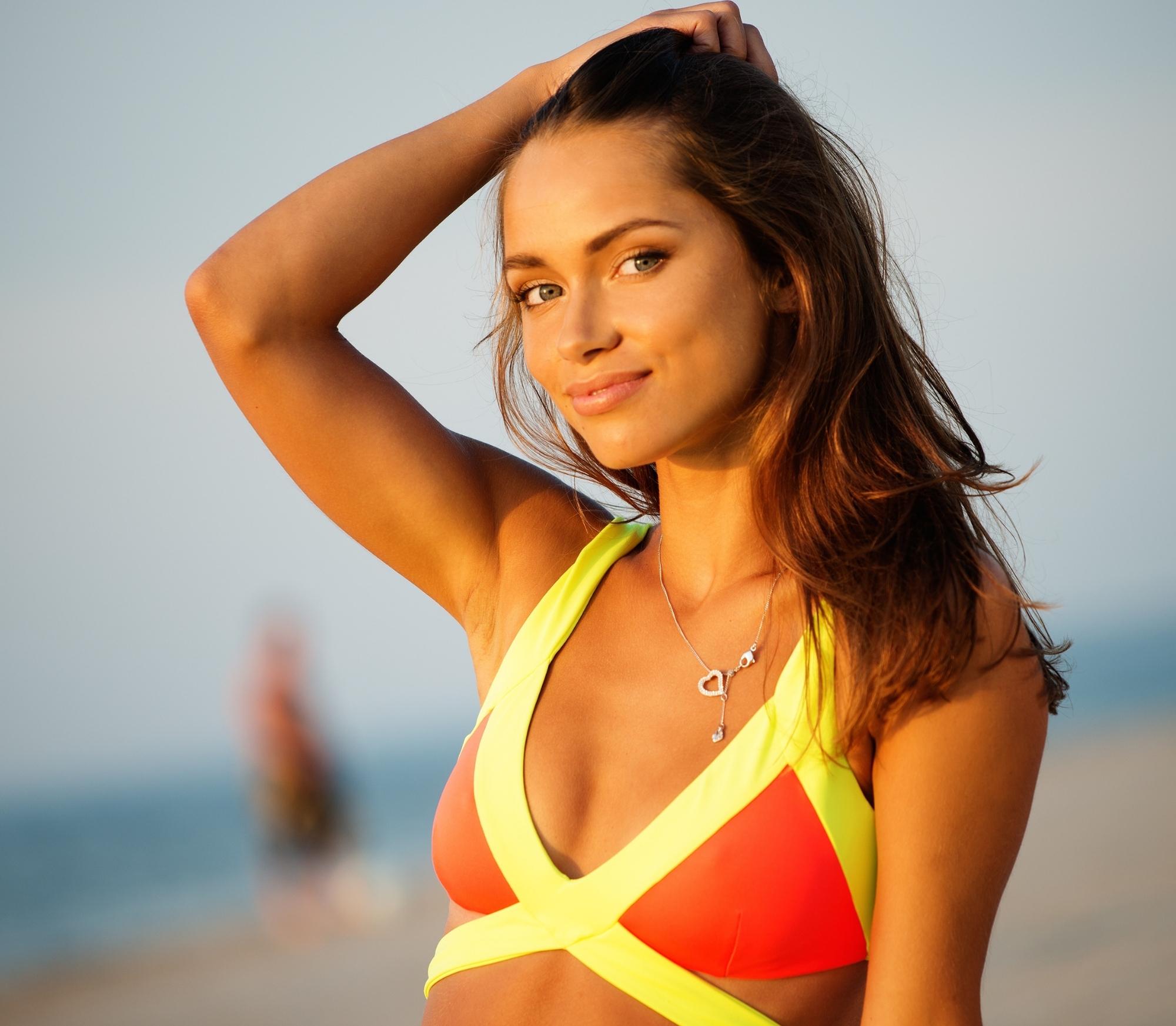 The door to summer is just right at the corner. Wears, sales, and purchases are bound to definitely skyrocket. Also, as expected, there will be another wave of swimsuit trends this season. This time, we are here for the ladies. Dearest, it is not impossible that you find it difficult to pick out swimsuits that really speak to your body type. You just need a few pointers.
Swimsuits and body types
Everyone knows the nature of swimsuits. At least, most swimsuits. A very large chunk of your body is exposed, and obviously, the plan is to enjoy the best of nature's air and water as much and feel comfortable. This nature of swimsuits should make you consider how it really looks on you and elevates your body type.
As ladies, we all come in different shapes and sizes. From the curvy to petite, athletic, plus-sized, hourglass, etc. The feeling of confidence that comes with wearing a swimsuit should not be undermined when purchasing one.
Fashion enthusiasts stress how quality and feeling comfortable in a swimsuit make a huge difference in enhancing your swim/beach experience. Honestly, quality counts, and buying from a reliable brand to find the right fabric for your skin should be a priority.
However, in a society where men, and especially women are still being subjected to unhealthy and very unrealistic body standards, finding the right cut/style of swimsuit that body shape and size is comfortable in is all that matters.
Here's a thing or two we know to help you clarify your body type and pick a flattering swimsuit for curves as summer approaches.
Swimsuits that really speak to your body type
Swimsuits for Curvy Type
Being 'curvy' is very encompassing. You could belong to the apple, pear, or inverted triangle category. The 'apple' ladies are usually curvy all around in the waist, hip, and waist area. If you are a 'pear' you are curvier in the bottom area than in the chest/bust area. 'Inverted triangle', as you've guessed, is the opposite of pear.
If this is your body type, we would suggest that you mostly go for swimsuits that will really speak volumes about your outstanding features. For example, the best swimsuit for a pear shape is one that flaunts the curves of your hips.
'V-necked' swimsuits are very much recommended. They are designed to hone your features in all the right places and display those curves as much as possible.
Swimsuits for athletic figures
If you have an athletic body, it means your bust area is of the same dimension as your waist and hips. This gives you a seeming rectangle shape, (yes, this body type is also called a rectangle).
The key to getting yourself a swimsuit is to go for pieces that create or enhance an illusion of body curves. A bottom with a high waistline is preferable, as it will accentuate the narrowest area of your waistline, and hug your lower half.
Swimsuits for hourglass figures
This is the body shape most ladies dream of, but it can be a bit of a headache shopping for this shape as well. This is because clothes that fit around the waist may be too tight around the hips or bust. Clothes that fit around the hips and bust may be baggy around the waist. This is especially more problematic with dresses and one-pieces.
Hourglass figures have waists much narrower than their busts and hips, which gives them a seeming "figure 8" shape. Your choice of a swimsuit should offer enough support and coverage, to avoid any slip-up.
Swimsuits for the Petite Type
Being petite has never been a disadvantage and will never be. To you, your body type might come with the 'smaller' versions of body features. We, on the contrary, think they are just perfection.
Whether or not you are on the smaller size, there's so much you can flaunt. Off-shoulder or one-shoulder swimsuits suit just perfectly. Just like ladies with athletic figures, high-waist styles are also a go.
Feeling like showing off more skin and legs? We would totally suggest string bikinis.
Conclusion
This summer, whatever you do, regardless of your body type, what matters is that you own it, find that which works for you and flaunt it, girl!