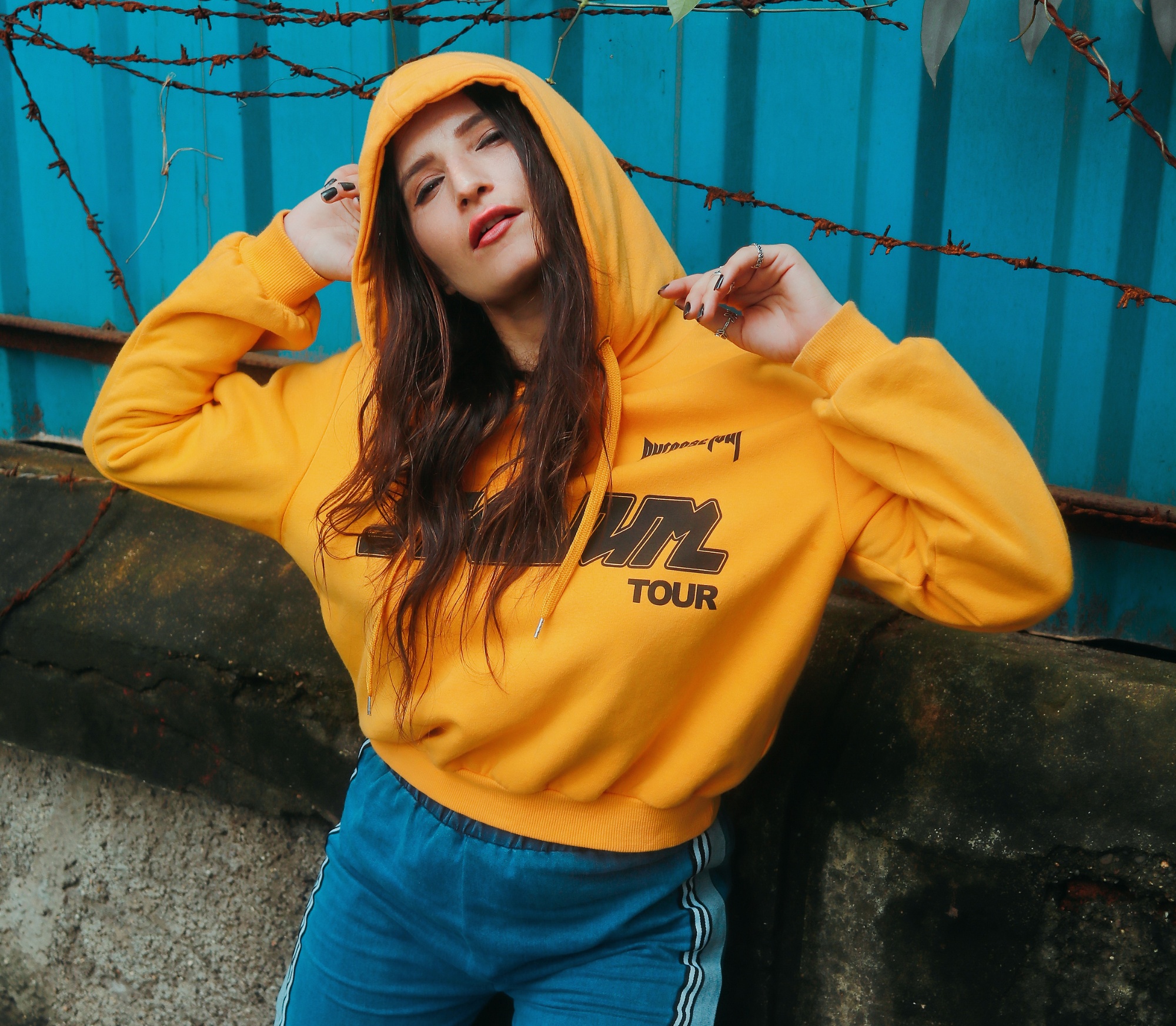 Is your wardrobe stacked with hoodies, and do you want to pack and keep them for winter? Well, hold on first. A hoodie, mostly, makes you seem laid-back. But that doesn't mean you've to wear it in the gym or winter. With the help of stylish hoodies for women, the outwear has become trendy and versatile. If you've planned to buy stylish hoodies for women online, below are hoodie ideas that will give you Comfort and make you terrific.
Be Deliberate with the color.
This implies that you use your hoodie's color to highlight your outfit—for instance, the combo of a brown, black, grey, or white hoodie and luxury jewelry. The combination gives you a classy and modern appearance. When attending more playful vibes, florid colors that pop are the best deal. This hoodie idea will sort you out when attending fewer formal events.
The combo of an oversize hoodie, bomber jacket, and straight-leg jeans
Are you looking for a unique and trendy outfit for the weekend party? Get a bilgy pullover hoodie, cover it with a bomber jacket, and complete the look with a pair of white sneakers and straight-leg jeans. Apart from its elegant appearance, the combination is timeless.
Accessorize your appearance
Stylish hoodies for women online are available in different colors. When you plan to rock in hoodies, accessorize them. Here, you can use oversized wristwatches, hoop earrings, and trend sunglasses. These accessories will personalize and add flair to the hoodie. Further, you can mix and match glasses and hats to complement hoodies for women online.
Athleisure style and Comfort
The athleisure style helps gym lovers rock with their gym outfits—for instance, the combination of a zip-up hoodie with a crew neck t-shirt. Then, you can complete this look with an athletic skort, leggings, joggers, and a tennis skirt.
Unzipped Hoodies
Have you tried wearing a zip-up hoodie when it's unzipped with a plain t-shirt? While some may underrate this idea, it has become a timeless trend. When the idea of an unzipped hoodie doesn't excite you, a pullover hoodie is what you need. A pullover hoodie is also an ideal option for one in need of a sleeker appearance.
Combine a hoodie with a leather jacket.
If you're looking for a unique appearance, the combo of a leather jacket and a hoodie will excite you—for instance, a black leather jacket and indigo-colored jeans. The match suits several seasons and proves to the world that you can steal the show with a hoodie.
A pop of punk
Take your black hoodie a notch higher with punk-inspired outwear. Then, have it tucked in a plaid skirt. For a complete look, bring combat boots into the equation. The product will be stunning.
You can use hoodies for women for a casual, layered, and formal look. A hood can have a print, s seasonal color, or a zip. Nonetheless, the variations in stylish hoodies for women prove that everyone can get an outfit that suits their preferences. Further, wear hoodies with logos and prints cautiously. They always compromise the appeal. When you plan to buy stylish hoodies online, grey, and plain black hoodies are the perfect deals. They are timeless and match many outfits.