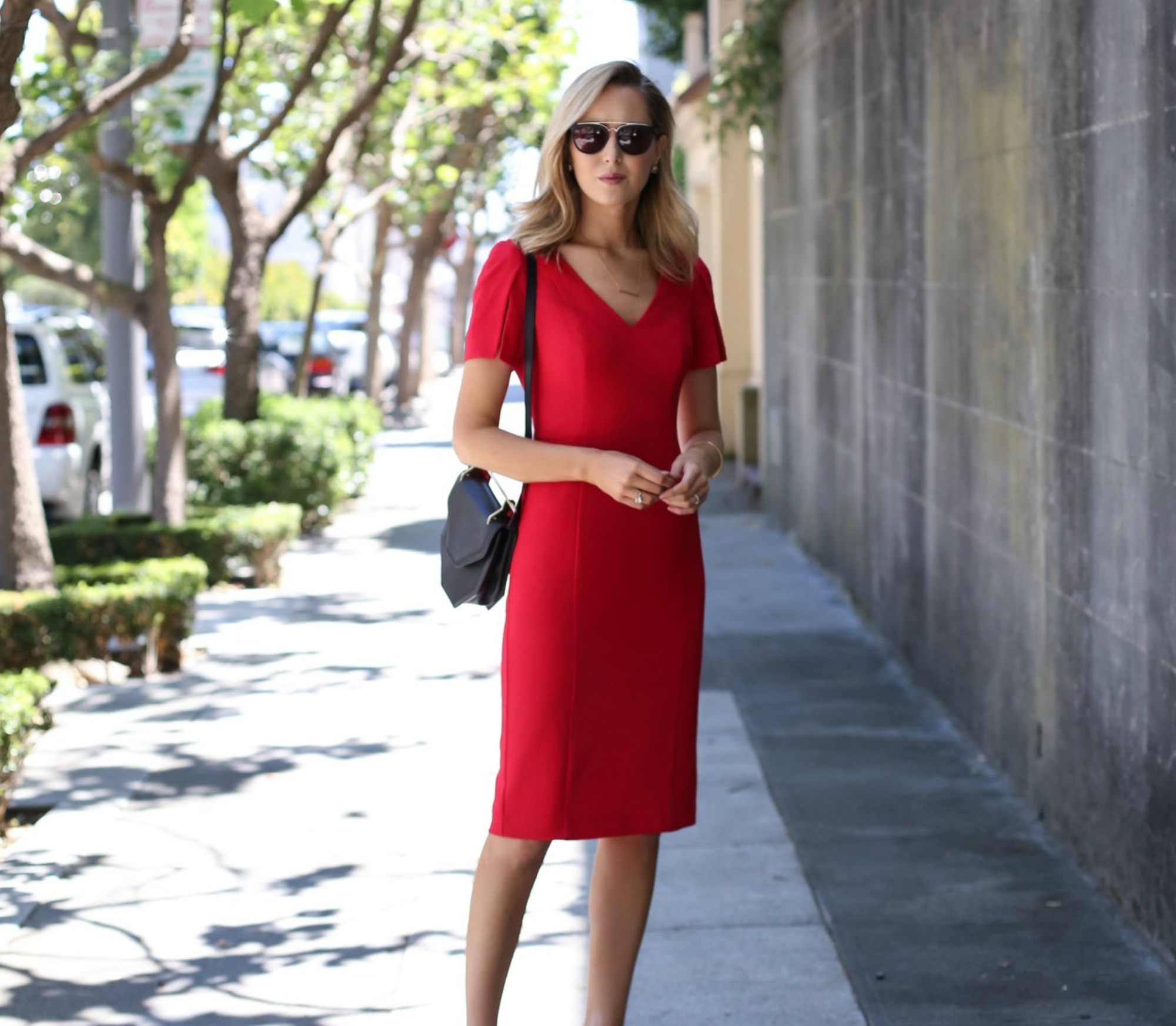 Get ready to turn heads and make a fashion statement this Valentine's Day! Embrace your inner style icon with the all-season sheath dresses for women—a versatile wardrobe staple that exudes elegance and ensures you're dressed to impress. Few dresses highlight your femininity like a sheath dress, which is why it's one of my favorites. Let's dive into the captivating world of sheath dresses and discover why they're the perfect choice for this special occasion.
Timeless Elegance: The Sheath Dress That Stands The Test Of Time
Step into the realm of timeless elegance with the ever-stylish sheath dress. This classic silhouette effortlessly accentuates your curves, creating a sophisticated and feminine look that never goes out of fashion. And there are different lengths to choose from. You can opt for a knee-length sheath dress for a touch of class or go for a shorter length to embrace a playful vibe. From elegant blacks and blues to romantic floral prints, sheath dresses for women come in a range of colors and patterns to suit every taste and occasion.
Versatility Redefined: Wear It Year-Round
Don't let the seasons limit your style! The sheath dress is a versatile powerhouse that adapts to any weather. In winter, you can layer it up with a cozy cardigan, tights, and ankle boots to create a chic and warm ensemble. Springtime calls for pairing your sheath dress with a light jacket and sandals to embrace the blossoming season. When summer arrives, let your sheath dress shine on its own, keeping accessories minimal and opting for breathable fabrics. And as fall approaches, add a stylish blazer, ankle boots, and a scarf to transition your sheath dress into a fashion-forward autumn look. Try out this Calvin Klein women's tulip sleeve sheath dress, and you'll understand what I'm talking about.
Dress It Up, Dress It Down: The Perfect Outfit For Any Occasion
Also, The sheath dress effortlessly takes you from casual outings to formal affairs, making it the ultimate go-to outfit for any occasion. For a romantic dinner, pair your sheath dress with heels, statement earrings, and a clutch to create an enchanting date night ensemble. If you're heading out for a daytime adventure, you can still achieve a casual chic look in your sheath dress. Just combine it with sneakers, a denim jacket, and a crossbody bag. And when it's time to hit the town, amp up the glam factor by accessorizing your sheath dress with statement jewelry, high heels, and bold lip color.
Comfort Meets Style: The Sheath Dress Advantage
Who said you can't have both style and comfort? The sheath dress offers the best of both worlds. Its tailored fit flatters all body types, making it a versatile choice for women of all sizes. Opt for lightweight and breathable fabrics like cotton or jersey to ensure maximum comfort, especially during warmer months. With low-maintenance requirements, sheath dresses save you precious time on Valentine's Day. Say goodbye to long hours of ironing or steaming, and hello to effortless style and ease.
Conclusion
This Valentine's Day is an opportunity to make a lasting impression with sheath dresses for women. This fashion piece exudes elegance and ensures you're ready for any occasion. Embrace your style, choose the perfect sheath dress, and let your confidence soar as you create unforgettable memories in a dress that speaks volumes. Get ready to unleash your style and steal the spotlight!