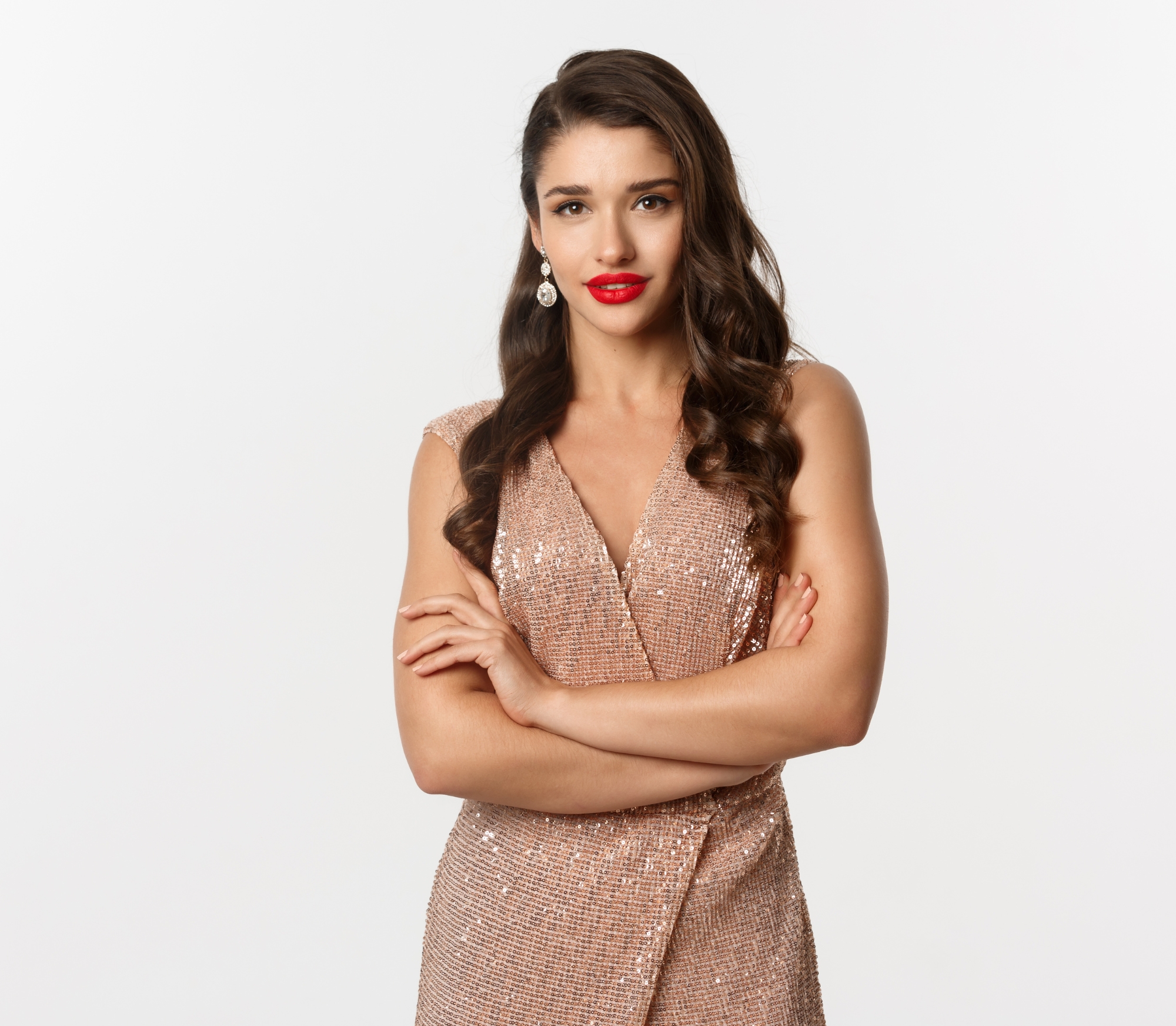 Whenever your man asks you out on a date which is something out of the ordinary, you should jump in your closet and bring out the festive wear. For instance, if he is taking you somewhere you have always wanted to go, it may be a sign and you should be dressed in your finest apparel, don't you think?
Even if you are not expecting him to get on one knee anytime soon, this festive wear for women is appropriate for all kinds of dates– even for unexpected engagements!
Whether you want a dress for that one-of-a-kind moment, or for a quick spur-of-the-moment engagement party, I have got you covered!
Trip To Paris
If your boyfriend is taking you to the city of love. Paris, then there is likely going to be a ring involved. So, you gotta pack something subtle but festive to commemorate that moment!
If your man still manages to surprise you. Even you're not wearing something divine when he slips on the ring, no issues! You can recreate the scene when you've gotten ready, put your favorite dress on, some cute makeup, and your hair is done nicely.
This floral high-low dress is just what you would need for this proposal! It is festive, but in a subtle way so you don't come off as too flashy, and it is comfortable– the flowy cut is gonna look stunning in the pictures!
A Restaurant Date
If you mostly order takeout or go to local diners for your food cravings, him taking you out to a fancy restaurant may be a sign that he is going to propose to you! This is a great time to take out that stunning, snazzy sheath dress!
Don't worry if you don't have anything cute to wear. This sequined sheath dress is exactly what you need to get to look ever-glowing in your unexpected engagement photos!
An Engagement Party At Night
Unexpected surprise engagements are all fun and games until you have to plan an engagement party in a short span of time. The most daunting task can be choosing what to wear! With this ravishing off-the-shoulder slit dress, you are surely going to steal the show. And at the end of the party, waiters will be sweeping off jaws from the floor.
Pair this beautiful dress with some glitzy diamond drop earrings, your engagement ring of course, and a delicate necklace around your neck!
An Engagement Party In Daylight
Day weddings and engagement parties are my favorites because the bride gets a bigger variety to choose from. If you can't find an appropriate outfit on short notice. Don't worry because this metallic pink dress is just what you need.
Adding a bit of sparkly and pizzazz to the evening, this dress will make you look stunning, bold, and glowing! Get yourself some matching jewelry– rose quartz, perhaps and you would be the best engagement host ever!
Throw on a pair of silver heels, and add a simple and elegant bracelet to your wrist to spruce up the whole look. Your engagement ring would work wonders anyway. Get a rose quartz necklace and earrings to go with it, and if you want to stick to originality, a diamond would also rock this look!
A Casual Proposal
This outfit is for the occasion when you have absolutely no idea that you are about to be engaged. If you are traveling with your significant other, perhaps on a cruise or in front of the colosseum, this jumpsuit is a great way to rock that moment.
This jumpsuit is a great travel outfit and also formal enough to be a proposal outfit. If your man decides to pop the question while you're dancing on a cruise, you wouldn't feel embarrassed at all.
This jumpsuit will look so classy in pictures. Especially if you're wearing some sexy jewelry, classy and sophisticated heels, and some subtle makeup. Wear your hair down for a casual look, and also because it looks the prettiest!