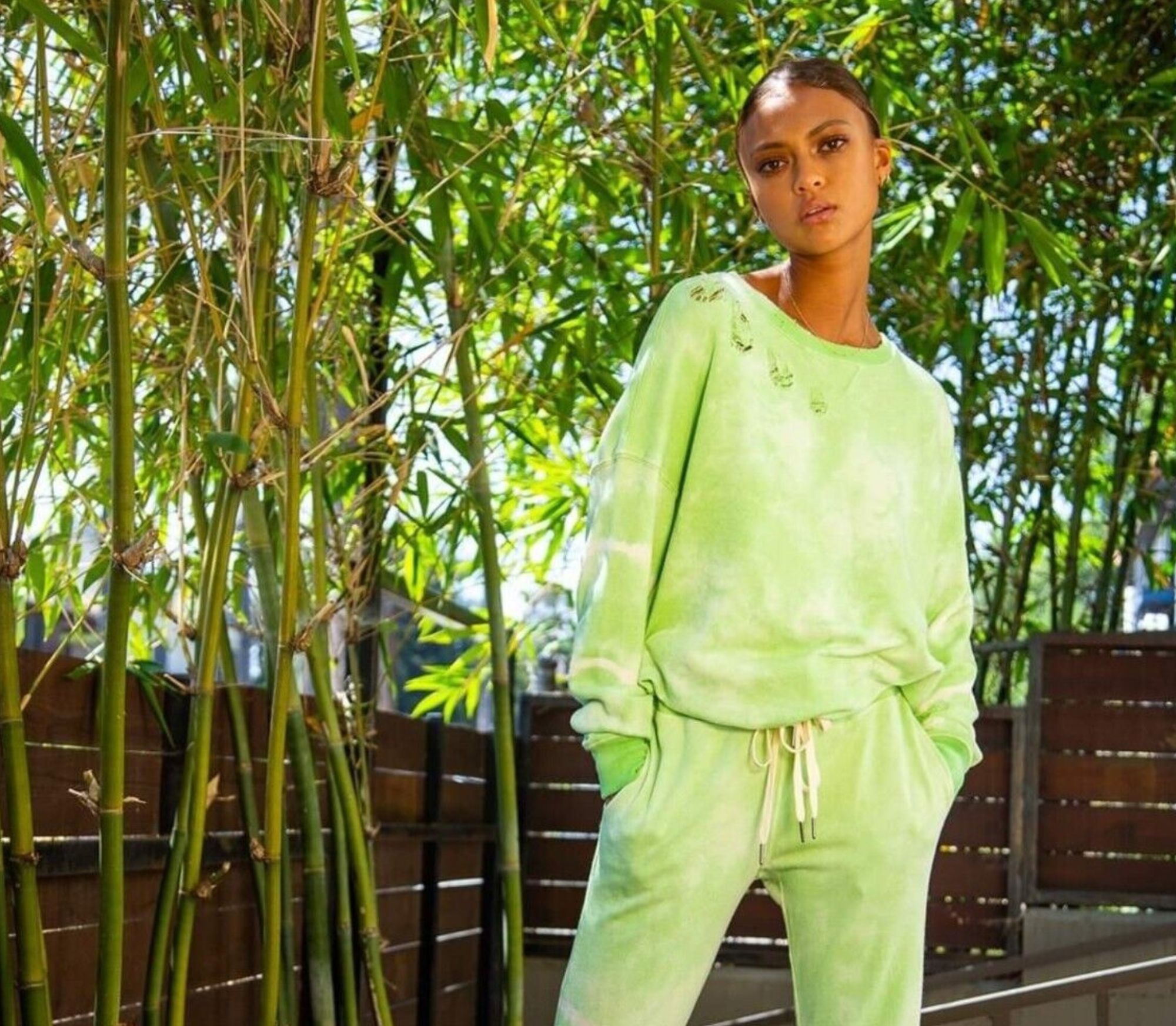 Fashion is not just about looking good; it can also be a powerful tool for driving positive change. n:Philanthropy, a brand committed to making a difference, offers a range of stylish sweatshirts that support various causes. In this article, we will delve into eight compelling causes that you'll want to support with an n:Philanthropy sweatshirt. These are causes that you become a part of, as you shop from our latest collection of branded sweatshirts from n:Philanthropy. Get ready to make a fashion statement while making a difference!
Environmental Conservation – "Protecting our Planet"
Join the fight against climate change and environmental degradation. n:Philanthropy partners with organizations dedicated to conserving our planet. By buying sweatshirts & Hoodies from their brand, you can raise awareness and support initiatives focused on sustainability, reforestation, and wildlife preservation.
Animal Welfare – "For the Love of Animals"
You can also show your love for animals and help protect their rights. n:Philanthropy's sweatshirt collection supports causes such as animal rescue, shelter support, and advocacy against animal cruelty. Wear your sweatshirt with pride, knowing that you're helping create a better world for our furry friends.
Women Empowerment – "Empowering The Extraordinary"
Another cause to support is gender equality and women's empowerment. n:Philanthropy collaborates with organizations that strive to empower women through education, entrepreneurship, and leadership development. By donning their sweatshirt, you become part of a movement that supports women's progress and equality.
Mental Health Awareness – "Breaking The Stigma"
Mental health is a crucial topic often shrouded in stigma. N:Philanthropy's sweatshirts contribute to campaigns focused on raising awareness, supporting mental health research, and providing access to resources. Buying the latest n:Philanthropy's sweatshirts for men, women & kids online helps their bid to contribute more to this cause. Wear their sweatshirt to spark conversations and promote a compassionate and understanding society.
Education For All – "Unlocking The Future":
Education is a powerful catalyst for change. N:Philanthropy's commitment to education ensures that children and marginalized communities have access to quality learning opportunities. By wearing their sweatshirt, you become an advocate for equal access to education and a brighter future for all.
Humanitarian Aid – "Helping Hands, Healing Hearts"
You can also be a part of the blessed few who provide support relief efforts in times of crisis. N:Philanthropy's sweatshirts contribute to organizations that provide emergency aid, medical assistance, and disaster relief worldwide. By wearing their sweatshirt, you help spread hope and lend a helping hand to those in need.
LGBTQ+ Rights – "Celebrating Diversity"
Stand up for LGBTQ+ rights and promote inclusivity. N:Philanthropy supports organizations working towards equality, acceptance, and advocacy for the LGBTQ+ community. Wear their sweatshirt proudly to express your support and celebrate diversity in all its forms.
Social Justice – "Driving Change, Creating Impact"
Join the movement for social justice and equality. N:Philanthropy's sweatshirts support initiatives fighting against systemic racism, injustice, and inequality. By wearing their sweatshirt, you become a symbol of solidarity and contribute to the ongoing pursuit of a fair and equitable society.
Conclusion
Fashion can be a force for good, and N:Philanthropy demonstrates this through its commitment to supporting meaningful causes. By wearing an n:Philanthropy sweatshirt, your fashion choice can make a difference. So, join the movement, wear your cause, and be a part of the positive change we all wish to see in the world!