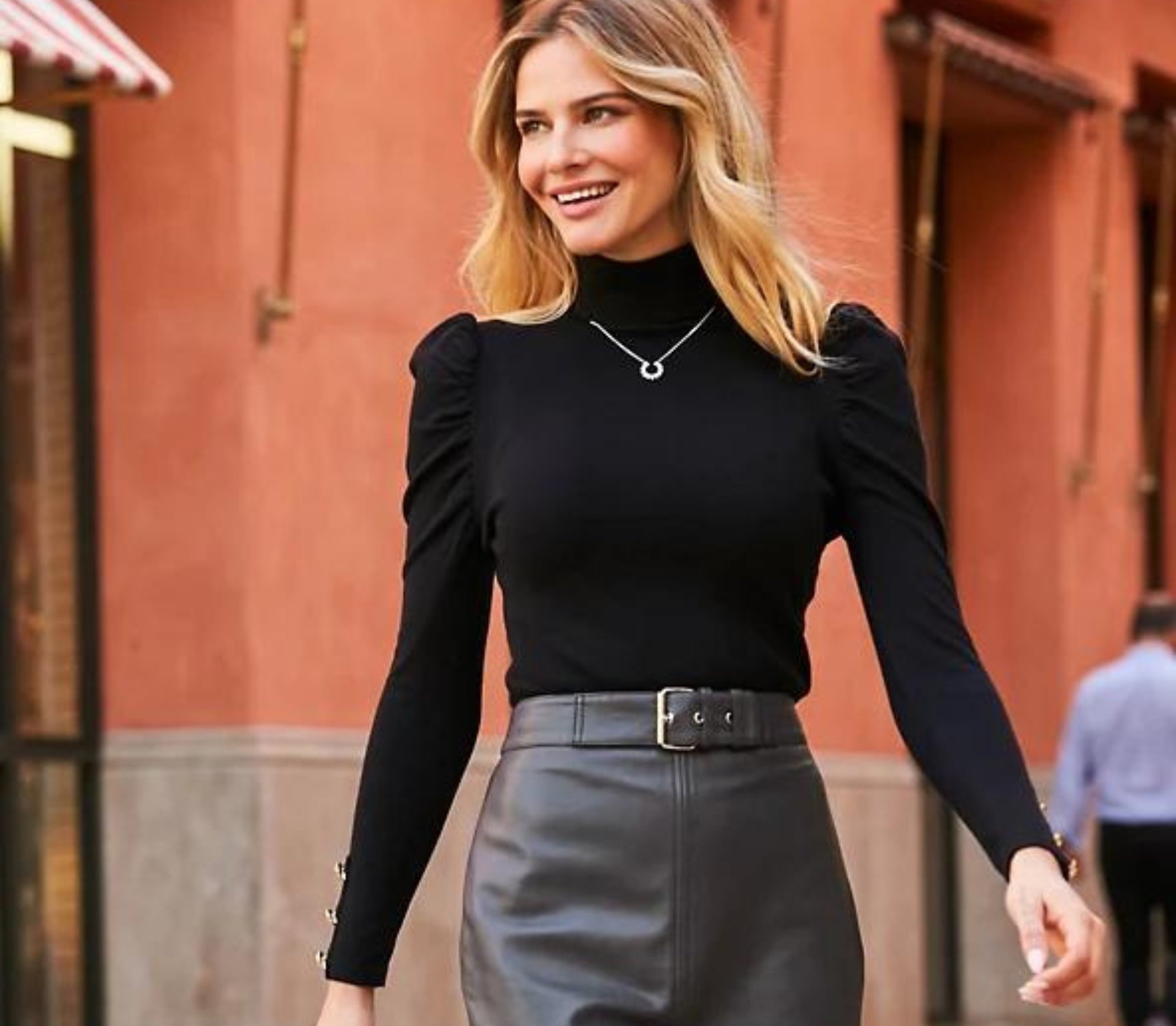 Pencil skirts are one fashion item you'll find in the wardrobe of every girl whose slay game is on point. And it's easy to see why. These sleek, form-fitting skirts are versatile and stylish. They offer a chic, sophisticated look that you can dress up or down for any occasion. If you're looking for ways to wear this versatile piece, you're in luck! In this article, we'll explore three ways to wear an ankle-length women's pencil skirt that will help you create unique and stylish outfits.
Casual Chic
You can dress down your pencil skirt to create a casual, yet stylish look. To achieve this casual chic look, pair a long pencil skirt with a top, a denim jacket, and sneakers. Choose a bold color for the skirt, like red or emerald green. However, if you aren't as daring, you can also go for a more subdued color, like black or navy. Finish off the look with a pair of comfortable sneakers and a statement necklace. This outfit is perfect for running errands, brunch with friends, or any casual occasion.
Professional Look
Pencil skirts are the perfect choice for a professional look. Pair a blouse with a Women's Twisted Pencil Skirt in a neutral color such as gray, black, navy, or beige. The blouse should be classic white, of course, but you can go for lighter hues that complement the color of your skirt too, sky blue, for example. A tailored blazer, a clutch bag, and classic pumps finish off the ensemble. This outfit is perfect for business meetings, job interviews, or any professional setting.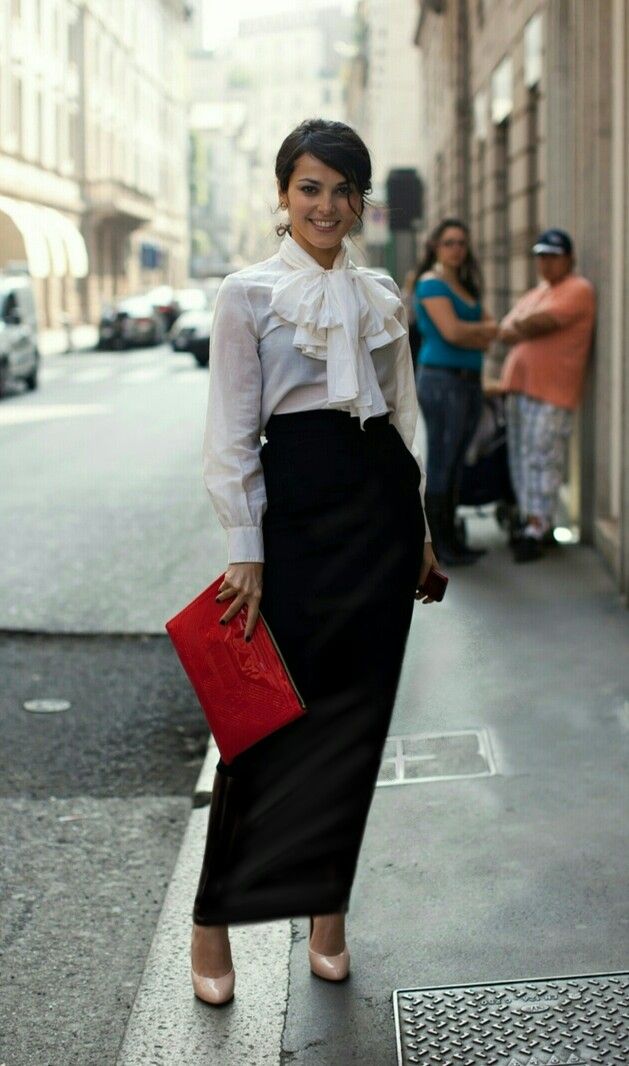 Evening Glam
Finally, you can dress up your pencil skirts for a night out. Pair a long pencil skirt with a sparkly top and high heels for an evening glam look. Just as with a casual outfit, you can wear a bold color, such as emerald green or red. You can also stick to neutral colors like black or gray if you prefer to be laid back. Add a pair of statement earrings and a simple necklace for a show-stopping look. A clutch purse would also add some extra allure. This outfit is perfect for a night out with friends, a date, or even a fancy event.
How to choose the perfect ankle-length pencil skirt
Now that we've discussed ways to wear your ankle-length pencil skirt, there are things you need to consider before choosing a pencil skirt. If you follow these hints, you will always be able to get yourself the perfect pencil skirt for you.
Your pencil skirt should fit your body snugly. This is one fashion piece that emphasizes your curve through its close fit. If you choose one that's too loose-fitted, you defeat its purpose.
Always go for skirts with high-quality fabrics. Because the allure of pencil skirts is in how they hug your body snugly (more on this subsequently), there's no point going for a cloth fabric that can rip at the slightest stretch of your body.
Finally, consider the color and pattern of the skirt. Neutral colors like black, gray, and navy are always a safe option, but don't be afraid to experiment with bold colors and patterns. A brightly colored or patterned skirt can add a pop of interest to any outfit and help you stand out in a crowd.
Conclusion
Ankle-length pencil skirts are versatile and stylish pieces that can be dressed up or down to create a range of looks. Whether you're looking for a casual chic, professional, or evening look, there are plenty of options to choose from. So why not invest in a high-quality ankle-length pencil skirt today and discover the many benefits of this must-have item for yourself?