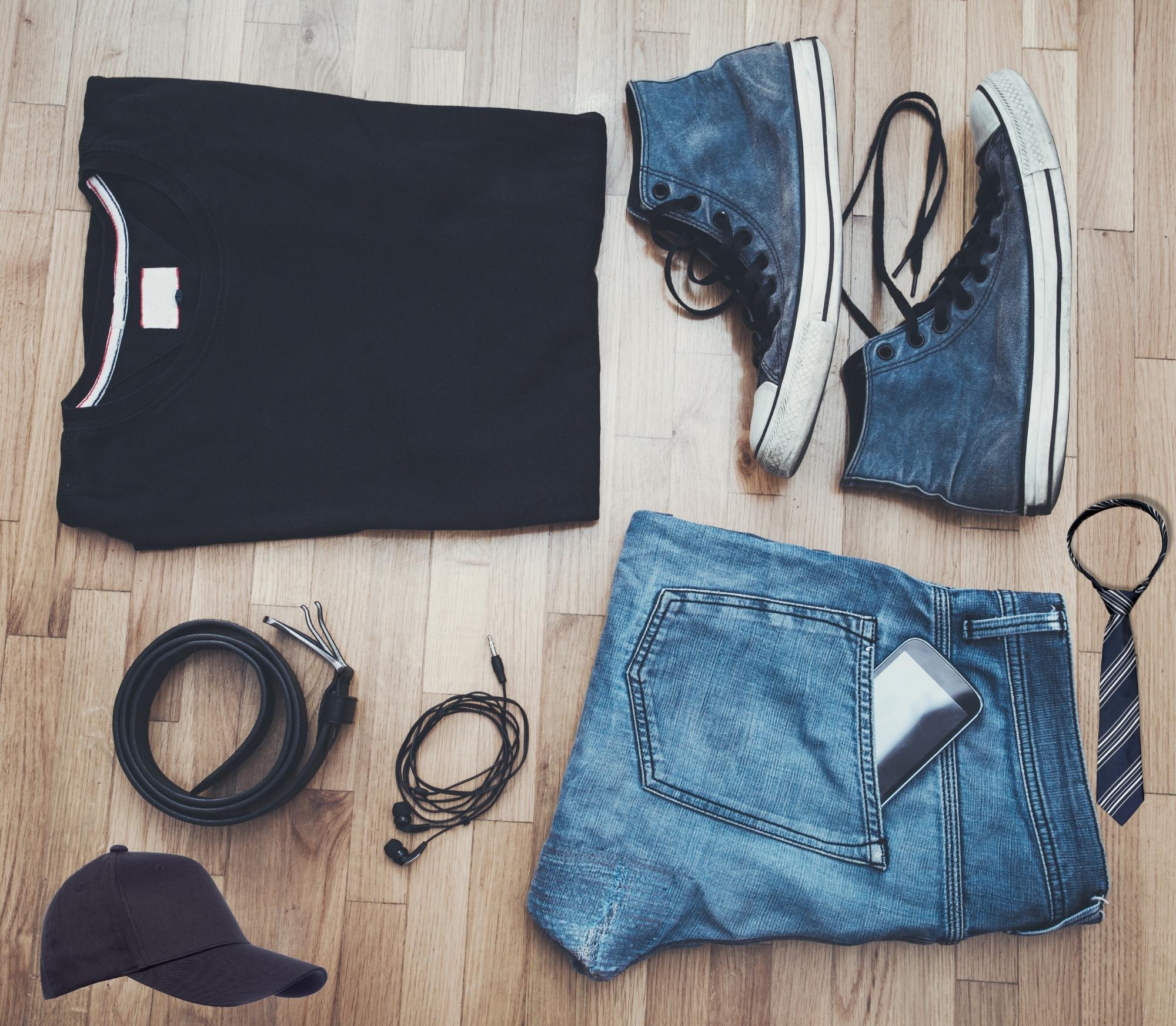 Honestly, chasing trends can be quite daunting. Not to even mention the strain it constantly puts on your finances. Sometimes, it is healthy to get rid of excesses and streamline. So you need some wardrobe staples to help you stay effortlessly fashionable.
Wardrobe staples to stay effortlessly fashionable
With fashion, there are certain truths you need to come to terms with. One such profound truth is that sometimes, it's not how far, but how well. Often, when we are consistently not feeling comfortable or happy with our outfits as women and men and how we look in them, it is because we are probably not wearing the right things.
If you have been feeling the need to keep things simple, sweet, but stylish, check this out. These classic wardrobe essentials will never go out of style!
Let's begin with one of the Classic wardrobe essentials. What's a wardrobe without a pair of sneakers to get you through those days you desperately need the comfort? Sneakers are forever stylish. We're certain you're familiar with the comfort they offer on casual and every other day. Pair with your jeans, trousers, or a gown during summer, and you are just good to go.
Tip: collect one or two neutral colors to allow for versatility and avoid stressing about combos!
Trench coat
Who can call you outdated on a trench coat? They are simple, but will always elevate whatever outfit you have on. They go very well on tees, denim, sneakers, baseball caps, formal wear, and casuals.
Try letting go of accessories for a day and let a trench coat work its wonder!
Denim
Probably the most universal of them all. Who doesn't wear denim? Infant, kiddies, teens, young adults, old men, and women. While there are more preferable for casual outings, they won't be terrible for semi-formal outings as well. Denims are sturdy as they're fashionable.
Do a little over-hauling of that closet today, but never get rid of the denim! Denim be saving lives since forever, people.
Leather Handbag
If you don't have one in your wardrobe already, better plan to order one. Handbags make your fashion good, but a leather one makes it 10 times better. Whether it's on a casual or formal wear day, top it up with a leather handbag and watch your style go from 0 to 100 in a flash.
Choose wisely, and I promise you've found a friend for a lifetime. They do stand the test of time.
Gold hoops
Another fashion staple that goes with everything! Gold hoops are a certainty to help you stay chic, irrespective of the outfit. Trust us on this one, cos Gold hoops always work. Always!
Got a night out with the girls this weekend with that black dress? Use the hoops. Those matching sweatshirts are looking great, but you could look better in them. So, yeah, this is one of the wardrobe must-haves for every woman. Get the hoops!
Tip: Gold jewelry is the easiest way to elevate any outfit. You are welcome.
Blazers
There's more to talk about, but we can close the curtains with this. Blazers have a major selling point, you can combine them with anything! You can easily switch from a casual to a formal aura, just by combining your blazers with other fashion items.
Blazers are life savers. Ranks top 3 in our wardrobe must-haves list. They are universal, versatile, highly functional, and just limitless.
Conclusion
We all have different shapes, sizes, and skin color. Hence, it is "different strokes for different folks" with clothing and fashion. However, there are life hacks that have been discovered on how to build a classic wardrobe. We like to call them universal classics. Try these staples on our list, and you can thank us later.