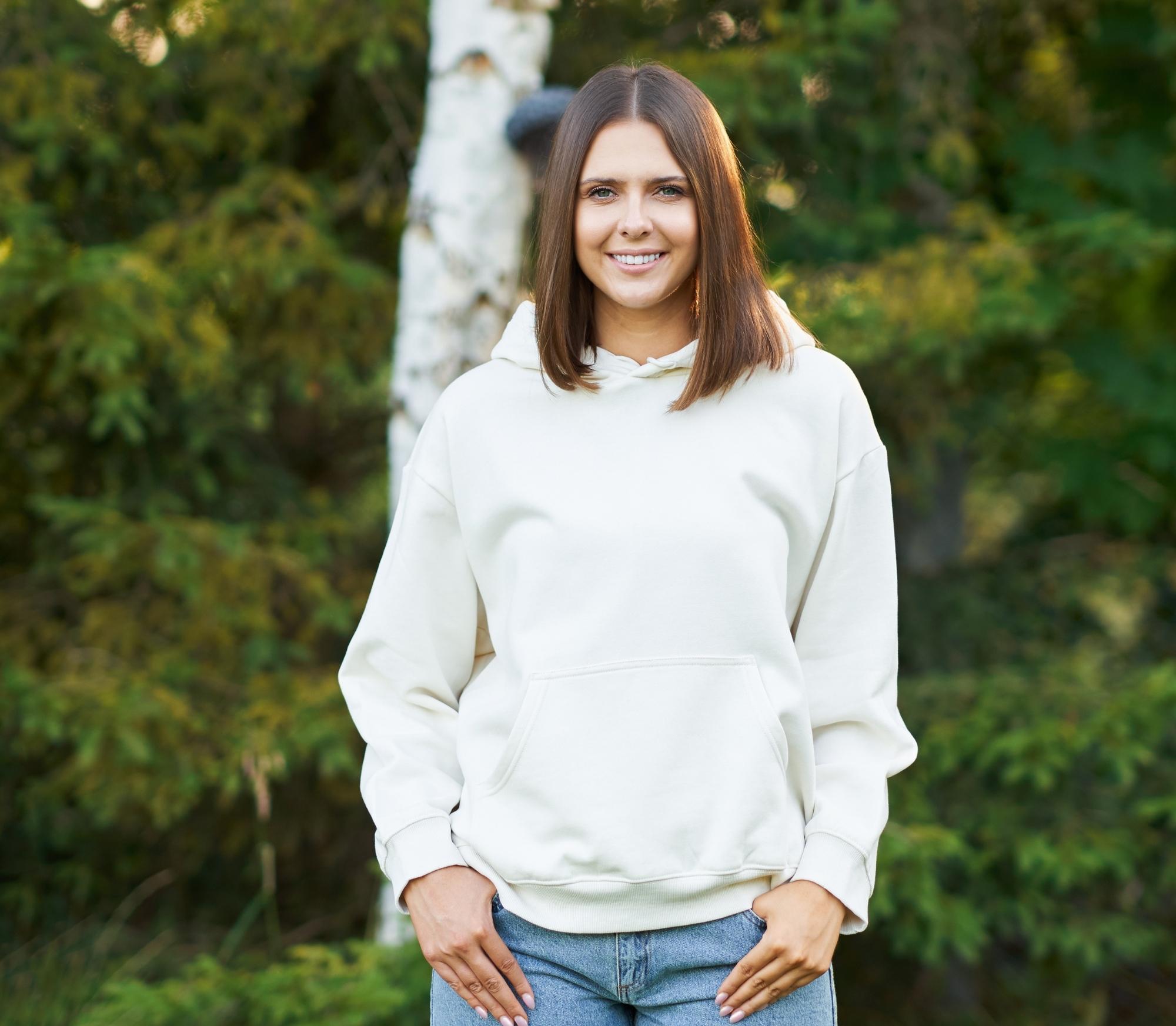 It's time to give some outfits a break. You know what we're talking about. That casual business wears, sundresses, date outfits, and even the glamour looks should all be getting a break. Perhaps we ae all just still struggling to get over the #StayAtHome era. So we've handpicked some 6 best hoodies women can wear for all day comfort.
If you also have a bone to pick with whoever invented bras (like we do), you'd probably always look for ways to free the nips. Because we agree some days, it is exhausting to be a female. Well, say no more, girl! We have picked some collections for you.
6 best hoodies women can wear all day for comfort
Adidas Originals Trefoil Hoodie
Let's kick off with one of the Best hoodies brands. An Adidas brash hoodie is never out of style. Available in different shapes and sizes, make your pick as preferred. This particularly looks oversized, but hey, the more the merrier, like they say. Don't look dejected if you fancy it. It also fits nicely on the body as well.
The longer arms are for added comfort and closure, and it is not too pricey.
Athleta Ascend Warm Up hoodie
Gorgeous and definitely on our top list of women's hooded zip-up sweatshirts. This half-zipped hoodie screams all day comfort. The half-zipped feature not only keeps it stylish but also allows for proper coverage around the neck region.
Towards the hand region is a small hole at the tip to fit in your thumb and hold firmly. Top secret, there's a hidden inner mini pocket to hold your gadget or sanitizer firmly during motion.
Alo Interval Microfleece Pullover Hoodie
There's something about this hoodie that reeks of elegance and strength. This right here is surely one you want to add to your collection. It is longer towards the hipline and comes with a very thick fabric that would last long.
You can match it with silk leggings, joggers, or skirts for extra style.
Lulus Never Better Sherpa Pullover Hoodie
Are you thinking what we're thinking?! (Insert a million love-eyed emojis). If you have always dreamed of what it would feel like to experience an actual bear hug, this would give a close feeling. It is fuzzy, very soft, and specially made for winter.
There's a pretty kangaroo-like from pocket to hold your valuables. It is pocket friendly.
Okay, away from the 'plain' sights. If you are a fan of prints, patterns, and stripes, then you can lock this down. It is 100% cotton and goes along with leggings, jeans, and a touch of sneakers.
Puts you in the spotlight if you are wearing it publicly, but assures of all round comfort.
Aerie Full-Zip Oversized Hoodie
Sometimes, you just want to look comfy and cute at the same time. This full-zip faded pink-colored hoodie fits perfectly. Even if you lounged around in it on your day off.
Picture yourself loosening the zips and allowing it to fall sideways, over denim/cotton shorts, a sports bra, socks on, on a couch, sipping your morning coffee. You are welcome.
Conclusion
Hoodies are a woman's best friend. They provide you the best comfort hug feeling just when you desperately need them. Get into your hoodie, and 'Netflixing and chilling' by yourself couldn't be any better. Are you a runner? They are perfect to protect your soul from evaporating from your body because of morning chills. Don't even get me started with how trendy you can also look in hoodies. Aren't hoodies just the best thing ever?