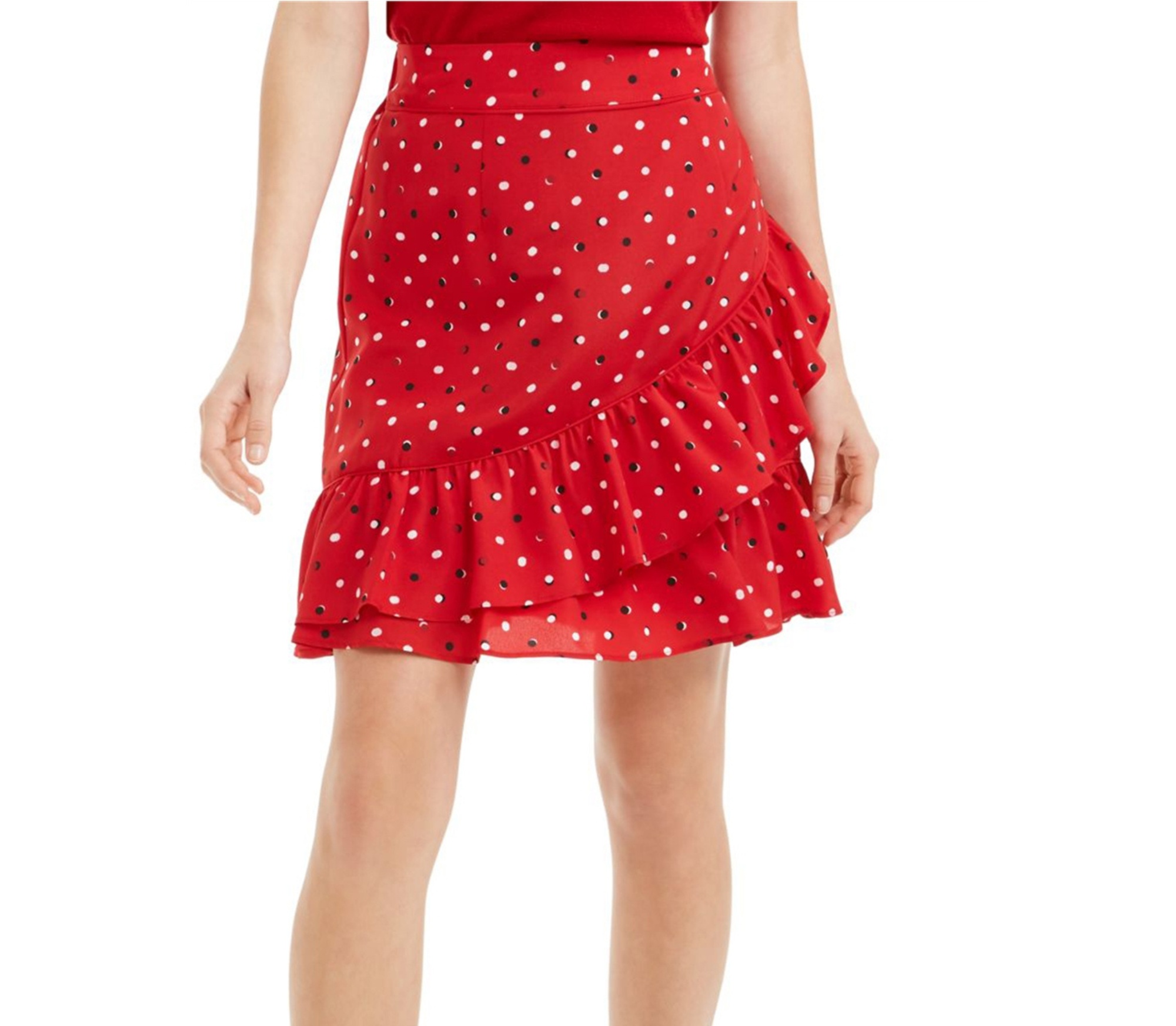 Who doesn't want to hit the beach or just lay cozily by the pool with the vacation time around the corner? Simply everyone. But do you know your wardrobe doesn't need to only contain "swimsuits and a basic cover-up" in the name of beach clothing? But it can also be optimized with beautiful and bewitching ruffled skirts you would never want to say goodbye to. Ruffled skirts are a surefire way to enjoy a lovely woman in the prettiest ruffles you would ever see. Below is a list of the perfect beach-ruffled skirts for your next vacation by tagsweekly. So, read along and plan ahead!
PS: A good, comfortable swimsuit is equally essential as part of your beach outfit!
Ruffled Wrap Skirt for Women
A beach skirt should be picked after considering certain factors. Of course, the material, closure type, skirt style, design, and pattern. The material should always be non-itchy and non-irritating so you can enjoy your ocean time. The below-ruffled wrap skirt sold by tagsweekly is perfect for a beach outfit. It's modern and pretty. The best part – is 100% polyester material. Means – it's incredibly strong, stretch-free, and doesn't require special care. Style this ruffled wrap skirt with a cute tank top and your favorite flip-flops. Don't let the weather get you down. Instead, perfect your beachy style with a simple ruffle skirt.
Cross Ruffle A-Line Ruffle Skirt for Women
There's something very flirty and fun about wearing a cross a-line ruffle skirt. It's a mix of comfortable and fashionable beach skirts available at Tagsweekly. It comes in many floral prints and patterns with 100% polyester material for comfort. Style the ensemble with a white crop top, chic shades, and sandals. It's a great pick in case you want to save some space in your suitcase for other beach essentials. You can never go wrong with this Skirt as it's lightweight, flattering, and easy to wear.
Ruffled Tiered Floral Maxi Skirt for Women
Now, who doesn't love ruffled maxi skirts? Whether it's a beach picnic or a beach bonfire, ruffled tiered maxi skirts will have eyes on you wherever you go. The floral prints give a colorful, romantic vibe to the beach day. You can easily roam around the waters and play on the sand wearing a classy ruffled tiered floral maxi skirt. The Skirt shown below is ankle-length and has a cute floral print. It's appropriate for the beach and can be styled for cocktail parties and all-nighters outside.
Ruffled A-Line Skirt
Having fun in a ruffled A-line skirt is easy-peasy. It's a little above the knees giving more room for the body to move and wander. Not only that, but it's also fashionable enough to wear to other casual days out and parties. You have plenty of options for prints on a ruffled a-line skirt. Along with multiple options to choose from to find your favorite look. It's a timeless beach classic you must try out this season.
Tiered Ruffle Skirt 2 Piece Tankini for women
Your beach vacations are incomplete without this sexy red and black tiered ruffle skirt tankini this season. Another skirt sort of outfit is our tiered ruffle tankini skirt for women to make an outfit debut on the beach. The 2 pieces of ruffled tankini look chic and adorable and provide coverage in all the right places. It's the best option if you're heavy on the hips and want to conceal the back. Add the right accessories to jazz up the whole look and dance your feet off.
Printed Ruffled Mini Skirt
Mini skirts have been a celebrity favorite since the early 2000s, and the revival of the garment is making it even more famous for a spin. Opt for this stylish Skirt with 98% polyester and 2% elastane in the material. The elastane material is top-notch for swimwear and sportswear. Printed ruffled mini skirt is stretchable and provides easy recovery to the Skirt. To let the outfit stand out on the beach, pair it with a statement print and red flip-flops to add color to your look.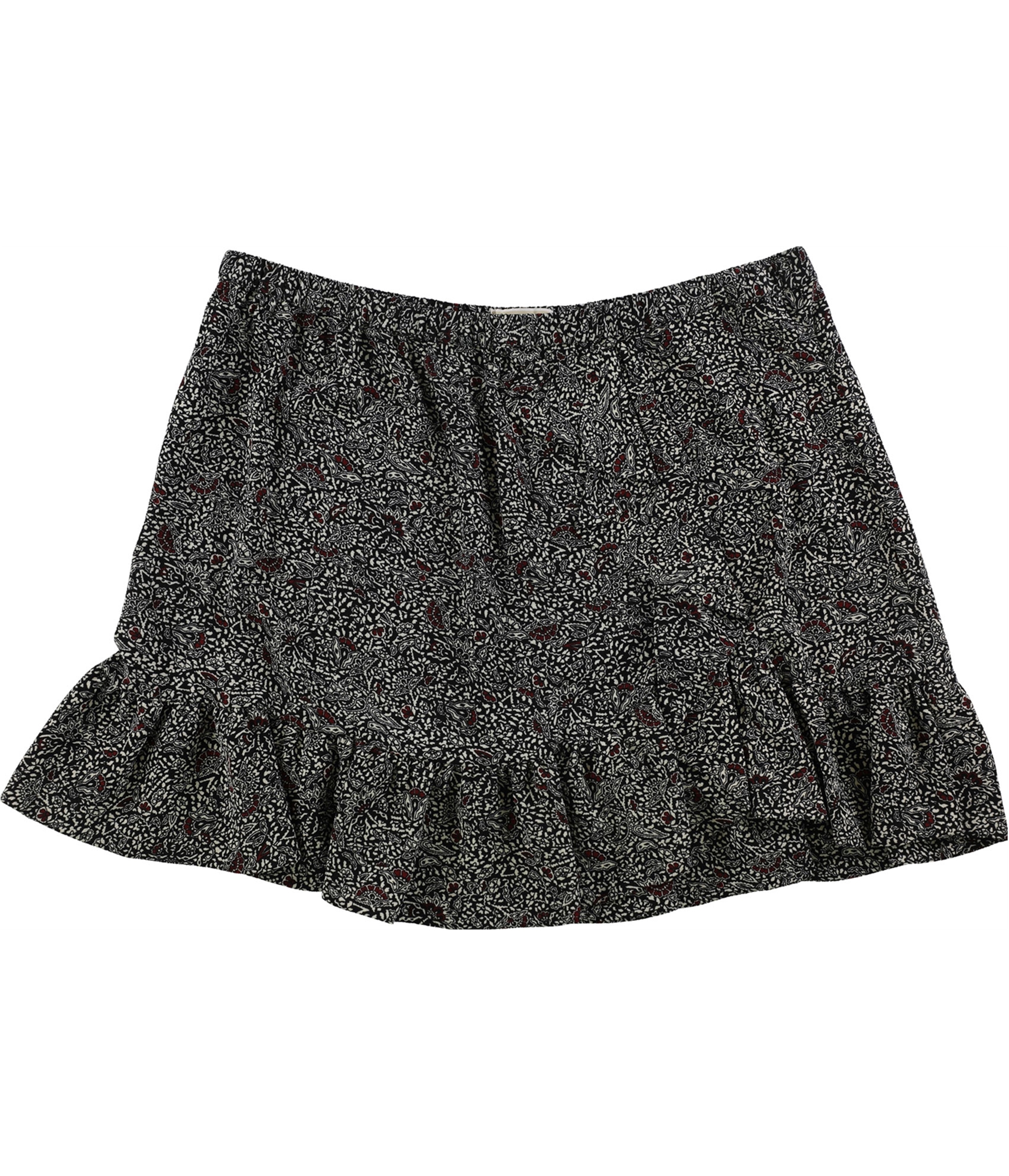 Ruffled Pencil Skirt
A white off-shoulder top with a hot red ruffle pencil skirt is a delicate combo to carry you throughout the beach day. Let your hair hang loose to experience sand in the hair. Feel the satisfaction of wet sand and ocean breeze striking the face with a perfectly combined outfit. The ensemble is figure-flattering and breezy enough.