Clothing and fashion have since evolved beyond just following the latest trend. Now it's multifaceted, with to include ideals like portraying who you are, providing a comfortable skin, and yes matching your moods. In this article, we'll delve into different jeans styles, and how you can wear them according to your moods.
The Denim Fabric
Denim fabric, also known as jeans is a universally known fabric. It is widely versatile and very dynamic. Denim is very fashion- integrated. In denim, you can look extravagant, five o'clock-ish, chic level and very casual.
Denim is an everyday fabric. Hence, just like every other fabric, it speaks of what kind of mood the wearer is in. As fashion kept evolving, fabrics did too, in form and styles.
Today, there are several varieties of denim. Here's a look at current jean trends that you can rest assured will lift or speak how you feel each day!
Different mood, different jeans
Wide-leg jeans
High-rise wide-leg denim is very trendy nowadays. It is a blend of spark, sophistication and comfort at once. If this is a vibe combo you wish to give on a day you feel like it, then this jeans is your got to.
Wide leg jeans also offer the comfort you need during winter. Fashion enthusiasts advise it is best styled with a crop top or V-necked t-shirt. It better complements the extended hemline.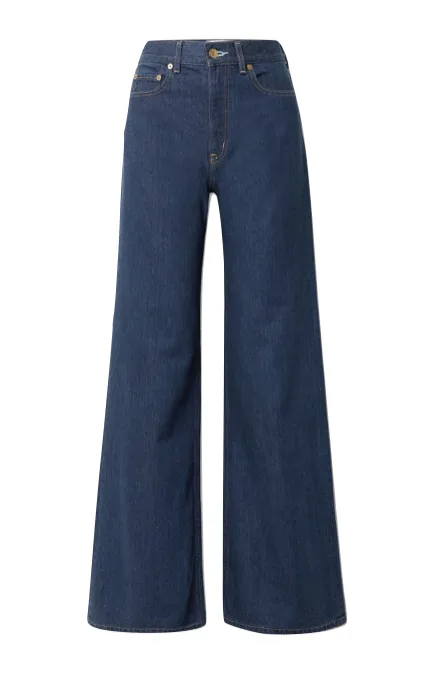 Carpenter Jeans
Hold up! We'd advise you don't take that literally just yet. Yes, Carpenter jeans, were firstly designed for functional purpose, to keep tools. However, thanks to fashion giants like Balenciaga and Valentino, this style now goes beyond the workshop.
Carpenter jeans are a combination of Vintage and retro style. Whether in jackets and trousers, you can style your outfit, depending on what statement you wish to make.
Carpenter jean pants are proof that your mood can make something outdated shine again.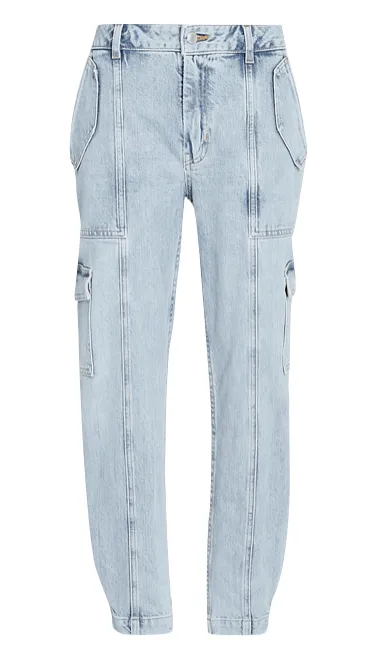 Neutral / colored jeans
We get it, everyone knows and thinks blue is the universal jean color. It's true, but it's time you get on the train, love. Who says neutral colored jeans don't rock?
Coming back to us in the 2000s since the 90s, neutral colored, (black or white) jeans are very appealing. They come in lighter and stretchy fabrics unlike regular jeans.
Here's a secret. A collection of this actually shows an outstanding and interesting fashion sense.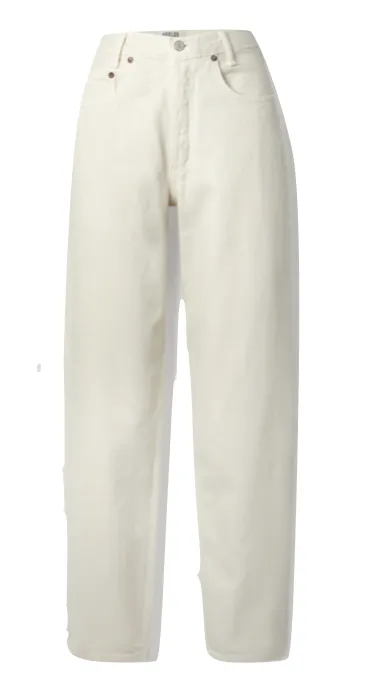 Relaxed jean jackets
Casual blazers sure make us feel relaxed. It is high time you replaced them with a collection of oversized jean jackets. There's just this thing about jean jackets that tells you to ignore all protocols, and just focus on being comfortable, at ease.
Relaxed jeans vary in regular, retro and vintage styles. Lately, they stand out excellently if you've got some color blocking going on. If you're not feeling too hyper, and you're definitely not in the mood for any formalities, just grab yourself a jean jacket.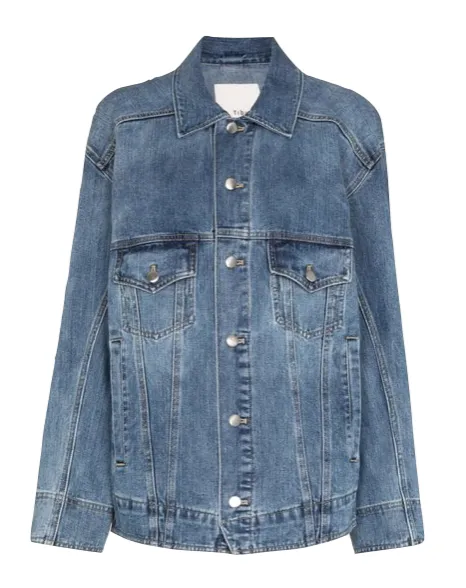 Raw Hem Jeans
Quit thinking jeans with an exposed hemline is some 'wardrobe malfunction' or 'production fault'. On the contrary, it was a huge denim trend in 2021 and is still trending.
Highly recommended to be styled with wardrobe staples like mules, cardigans, blazers, boots and classic belts.
Conclusion
Denim is an ageless, all time fabric. Noticed there is a hole you need to fill in your denim collection? Then step out of that comfort zone and either join or create your own denim mood!