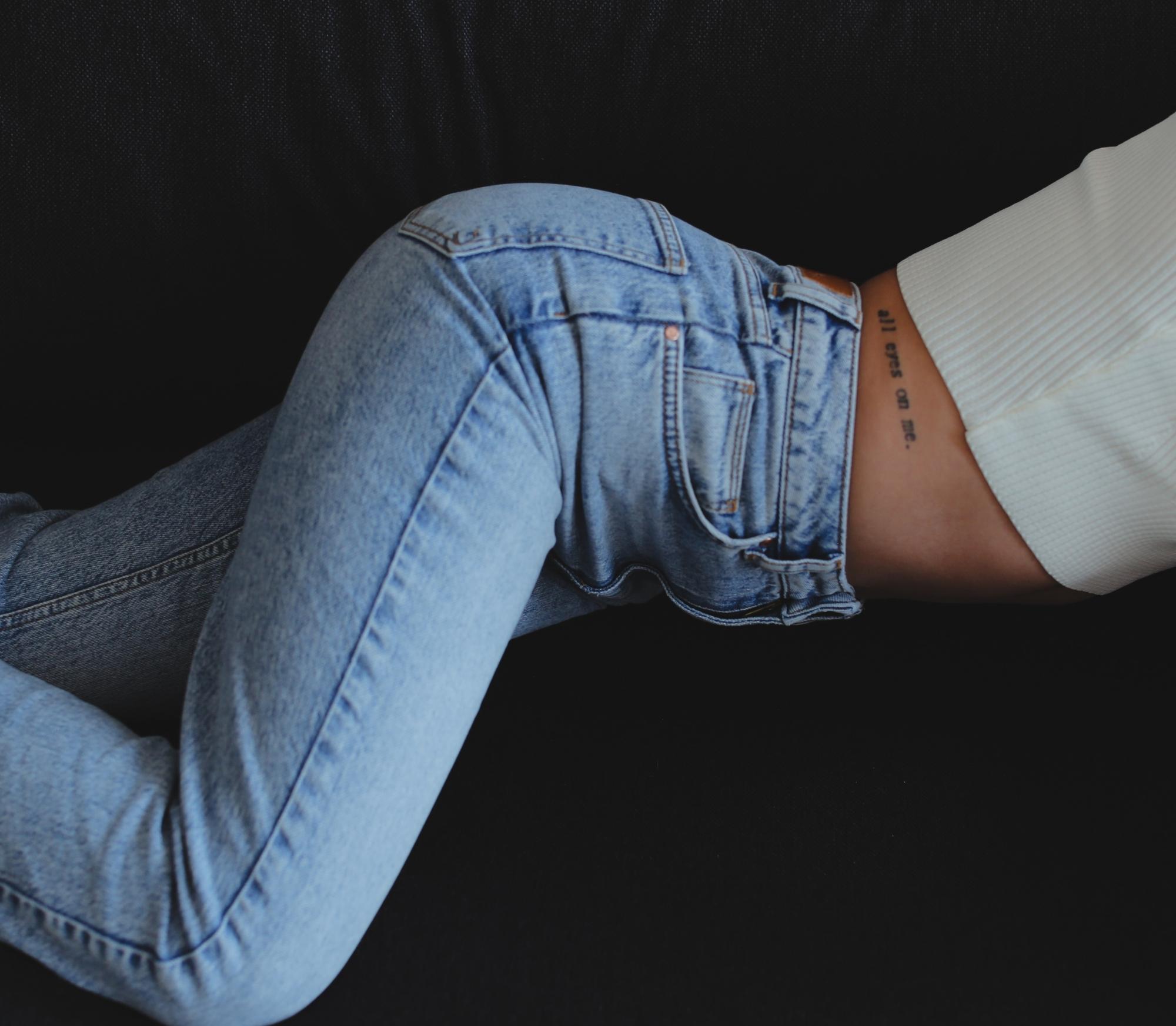 Fashion is not always about the glamor and glitter. Sometimes, casual and comfortable does the job. It can also come with style. Whether you are on the 'fly and 'flick' side, you can still be confident you'd make a statement. You just need a combo of crop top and boyfriend jeans: the ultimate pair!
Casual outlook all the way
Casual clothes are more flexible when it comes to combination and blending. There's lots of freedom that come with throwing on a simple but chic top on a pair of bottoms that rock, and keep you comfortable at the same time. Think of comfort, relaxed mood and style. No other outfit style offers you these like casuals. Below we look at two casual outfits, and how you rock them together.
Boyfriend Jeans
Jeans deserve more accolades than we give them. They have existed for a long time but are still very relevant. Jean outfits for women can make you feel elevated, stylish and random at the same time.
Jeans come in an array of fashion statements. From trousers, to jackets, shoes and even jewelry. Recently, ladies have caught the 'boyfriend jeans' fever. These types are usually baggy, or fitted at the hips with a free cut at the leg area.
If you've been taking your you-know-who's sweatshirts and hoodies, time to upgrade to his jeans, girl. It is also a perfect time to rock as many this summer, and add a few to your collection.
Crop Tops
Crop tops for Women were popular in the 90s, thanks to Britney Spears and the Spice girls. Surprisingly, they found their way back to prominence and are currently trendier than ever.
Like jeans, crop tops have a versatile styling range. Whether formal, semi-formal or casual style pattern, crop tops are classy, sexy and chic.
Make no mistake, crop tops are for all shapes and sizes. This summer, worry less, and let crop tops be your wardrobe's saving grace.
Crop Tops and Boyfriend Jeans: The ultimate pair
Most ladies miss out on this amazing combination because they think it is very monotonous. There are several categories of crop tops and boyfriend jeans out there. You just need the right ideas on how to blend them perfectly, sometimes to suit the season and your taste. Just picture yourself in a loose crop top t-shirt and a pair of jeans. A perfect combo of comfort, casual, and style.
Well, we've got some more ideas for you!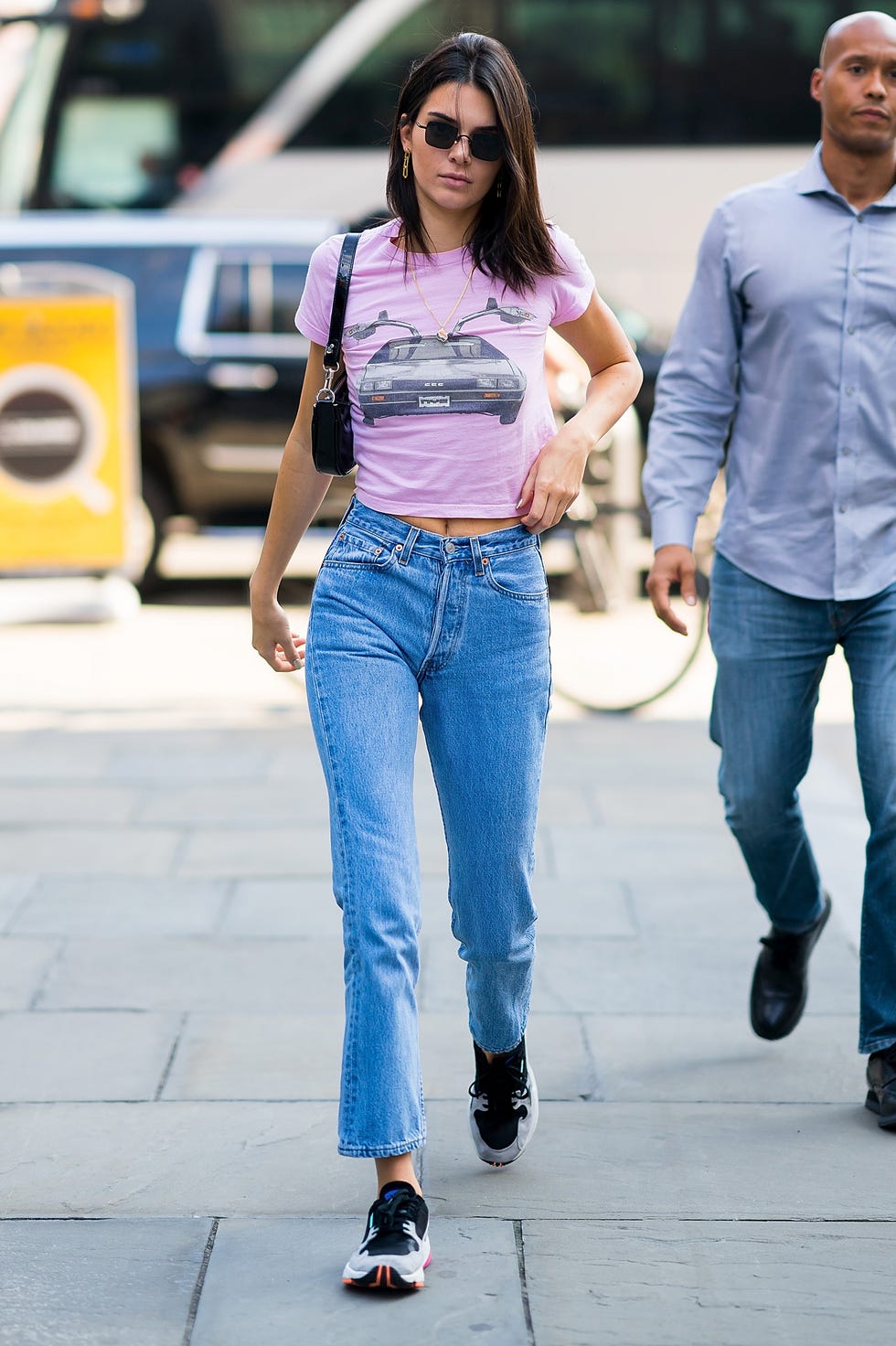 Ruffle crop top/Petite Skinny Boyfriend Jeans
If you are on the petite side of body size, you can rock skinny boyfriend jeans. Preferably, pick one that's more tapered at the ankle area. Slightly above the knees is not a bad idea at all.
Ruffled crop tops on skinny boyfriend jeans are a perfect simple weekend outlook. A floral frilled one, a side bag and neutral colored sneakers speaks fashion volume.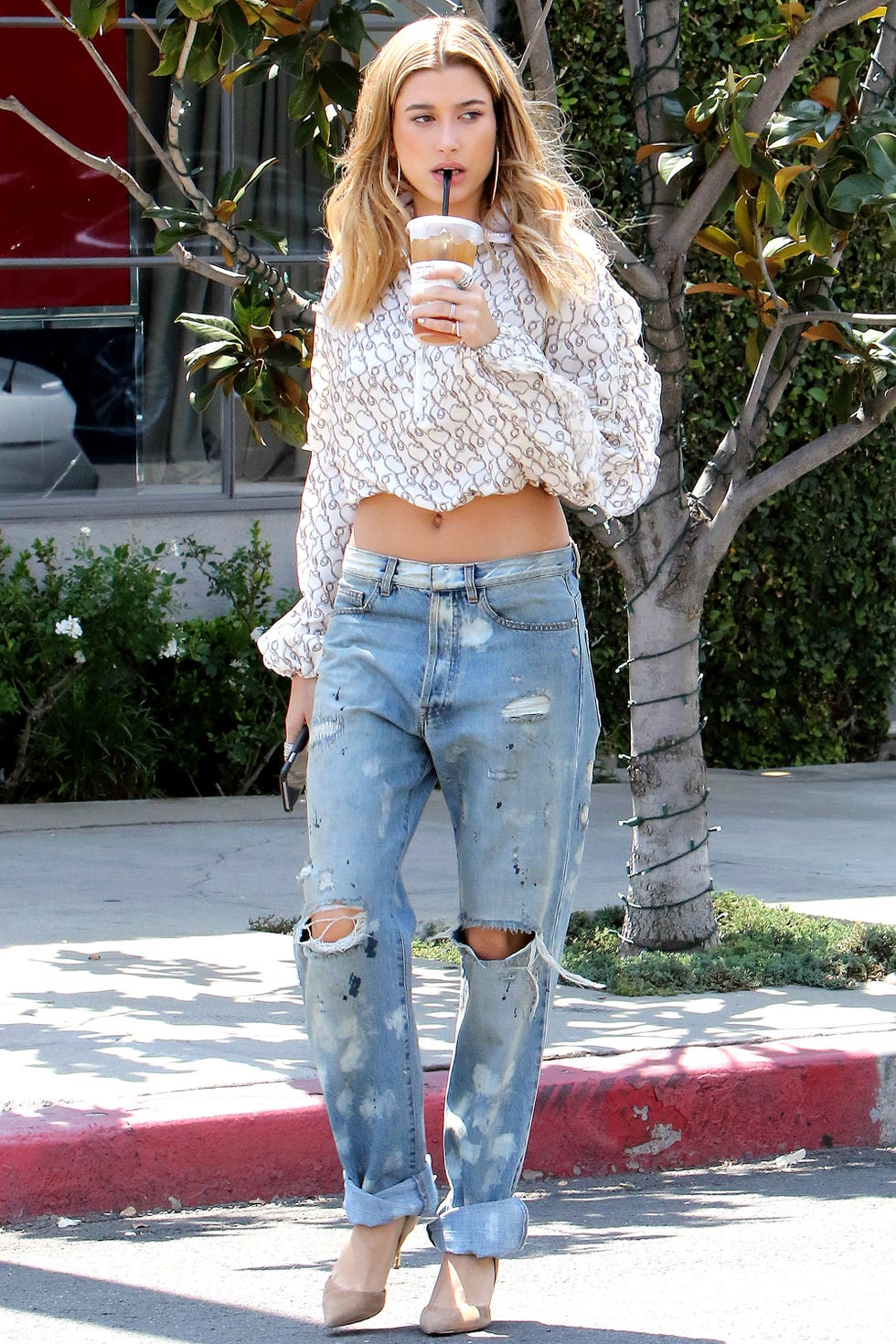 Off-shoulder crop top/Baggy boyfriend jeans
This type of crop top is highly essential to every lady's wardrobe. Very chic, classy and elegant. They come in defined necklines and sleeves, meant to show off your graceful shoulders.
With little happening on the upper part of your body, let the lower part speak volume with baggy boyfriend jeans. Heels will do this combo justice for a Sunday brunch or dinner.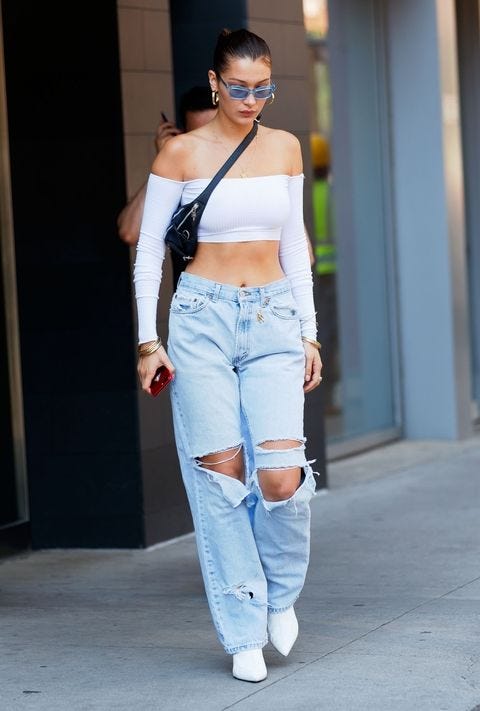 Twist crop top/neutral colored boyfriend jeans
This stretchy fabric crop top particularly pops with different colors. Do more flashy colors like yellow, red and green.
Neutral colored jeans like faded blue, black, white and off-white boyfriend will sit elegantly below a twist crop top and sandals.
Denim Crop tops/Ripped boyfriend jeans
This one is definitely a beauty to behold. Are you thinking what we are thinking? Denim on Denim? Exactly. Just so you know, women' denim tops are currently top on the list of trendy crop tops in 2022.
This particular crop top goes beyond casual looks and can fit on any type of boyfriend jeans. Combined with an oversized handbag with boots, heels, or wedge, you are bound to turn heads!
Conclusions
Fashion is a lot about exploration and moving out of your comfort zone. Give this pair a go today!