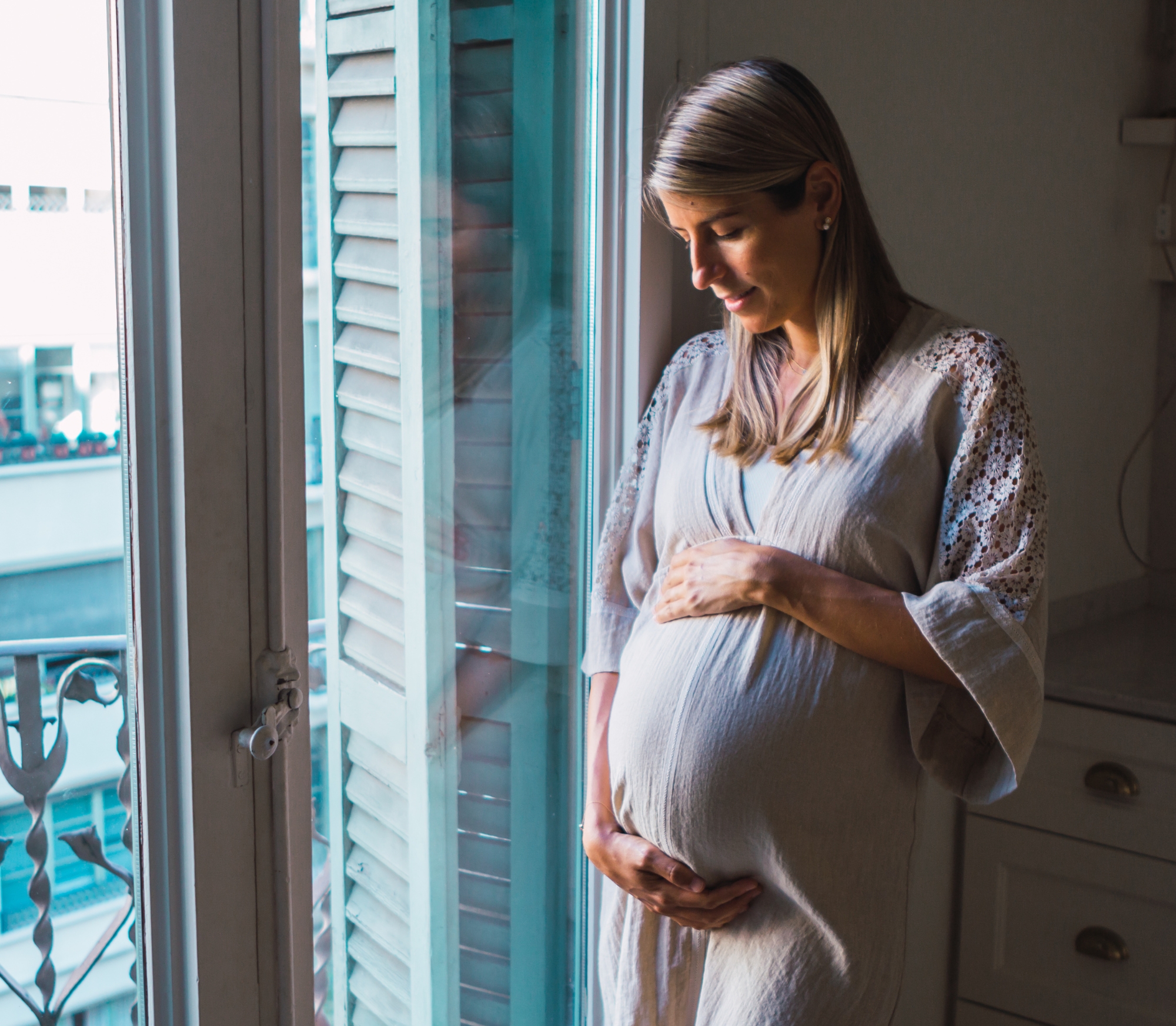 Pregnancy is the weirdest thing that can happen to you as a woman. And it's probably right that it is, considering you're growing a full human inside your belly. With all the weird things that happen to your body, the last thing you need is a sleepwear that doesn't offer comfort while wearing it. So to help in your search for cozy maternity sleepwear, here's a guide to the best maternity sleepwear.
Why you need a maternity sleepwear
You may belong in the category of those who wonder why you can't just buy a bigger sleepwear during pregnancy. Here are two simple reasons: Firstly, the best maternity sleepwear for women can also serve you through your postpartum, and periods, if you decide to breastfeed.
Secondly, maternity sleepwear is designed with your growing belly in mind. They are usually made with stretchy fabrics. So you can buy your pajamas before the baby bump shows up, and you'll still be good for the duration of the pregnancy.
A bonus; you can also go for tighter sleepwear with support included if you want belly support.
What To Consider When Choosing Maternity Sleepwear
Fabric: what fabric would you prefer, we recommend cotton, bamboo, or modal.
Washability: not all fabrics are machine washable, or suitable for dryers, and you'll agree that washing clothes by hand is the last chore you need during pregnancy.
The fit: would you prefer fitted pajamas and the support it offers, or would you prefer loose-fitting pajamas that allow your increase in size, without a noticeable change in the fit?
Durability: yeah, it's better to always stick to your budget and not overspend, but you also need to go for sleepwear that'll last you through maternity and postpartum. If that means going deeper into your purse, so be it.
Breastfeeding: your choice of whether to breastfeed your baby or not is essential. If you intend to breastfeed, then maternity sleepwear that converts into nursing sleepwear is preferable.
The Best Maternity Sleepwear
Best Maternity Pajama Sets: STORQ 3-Piece Lounge Set
One big plus to having a maternity pajama set is that you aren't restricted to wearing them only inside your bedroom. So you can practically live in them throughout the day, especially during your postpartum. While we recommend going for at least a two-piece pajama set if you don't favor nightgowns, the STORQ 3-Piece Lounge Set really strikes our fancy.
It's made of a soft, spandex/cotton blend that stretches and grows with you as the baby grows inside, and offers incredible comfort. You will love how this lounge set shrinks to your fit during your postpartum as well. Finally, the lounge set is machine washable, which saves you a lot of stress.
Best Maternity Nightgowns: Kindred Bravely Eleanora Bamboo Nightgown
What's not to love about nightgowns? There's just this touch of femininity it brings that only complements your allure during pregnancy. You may also dislike how some clothes can seem so restricting, which is why you'll love nightgowns' free-flowing designs. We know a few people who prefer pajamas for daytime and gowns for nights.
Top of our list of maternity nightgowns is the Kindred Bravely Eleanora Bamboo Nightgown. If you've never worn a bamboo fabric, just take our word for it and try this nightgown. Bamboo fabrics are amazing for their soft texture and their breathability.
We also recommend this sleepwear for women because it also serves as a nursing sleepwear, and it has pockets for keeping things like your baby's pacifier and more.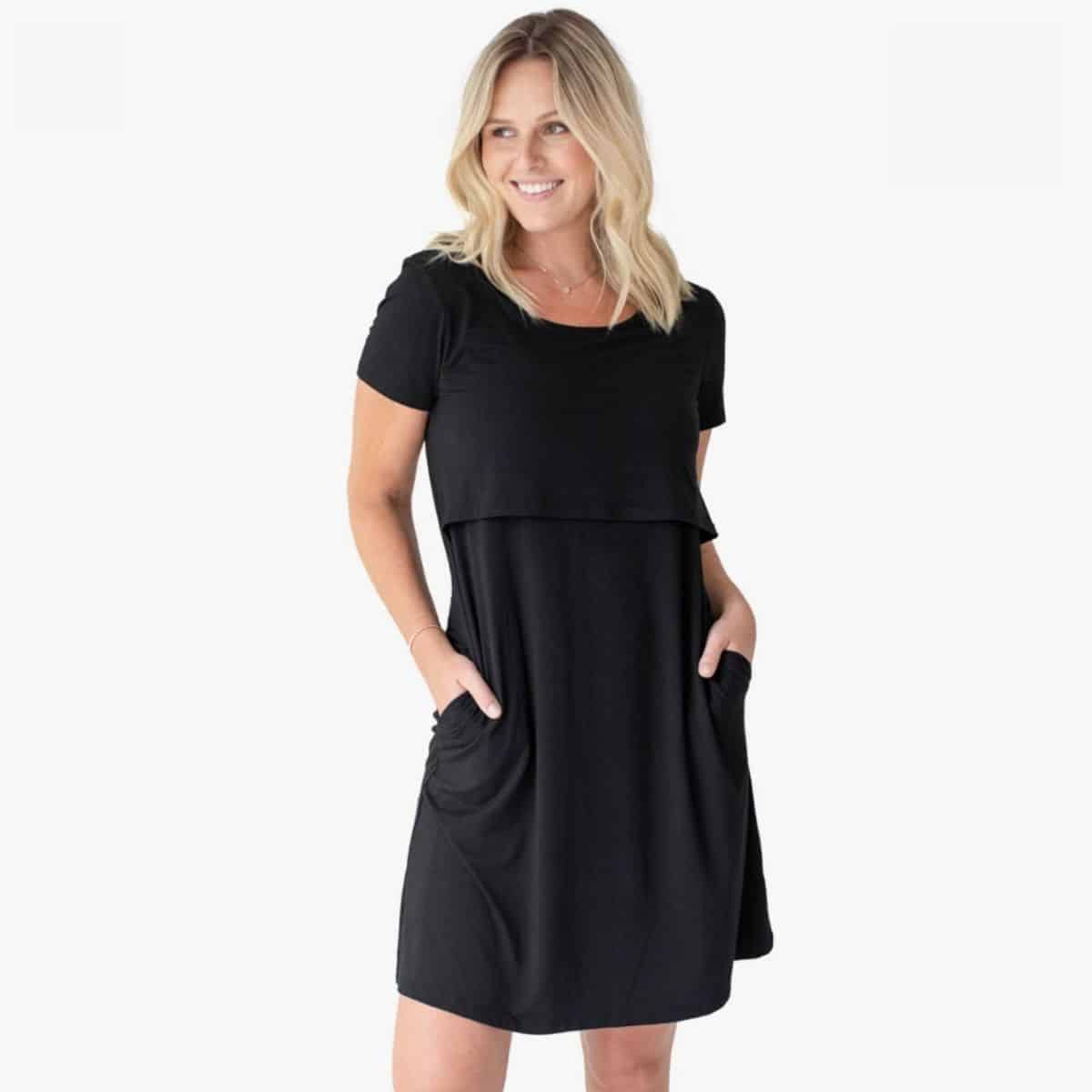 Best Maternity Robe: Ekouaer Maternity Robe
You may never get to fully appreciate robes until you're pregnant. They don't require much stress to put on; just throw them over your shoulders and tie them at the waist. Also, they're just so versatile—useful during pregnancy, maternity, and postpartum. You can also use them in other places asides from your house, for example, at the hospital, or even for some baby shower pictures.
One favorite with us is the Ekouaer Maternity Robe, it's made with rayon fabric that's comfortable for the skin. It's also machine washable, and stretchy, making it perfect for your growing bump. So if your budget can't cover a 3-piece pajama set, you can get this and combine it with your existing pajamas.
Conclusion
Comfort is essential during pregnancy, yet it isn't quite easy to achieve. So everything that can make it easier to be comfortable deserves premium attention. We hope we've helped you resolve issues on this front.