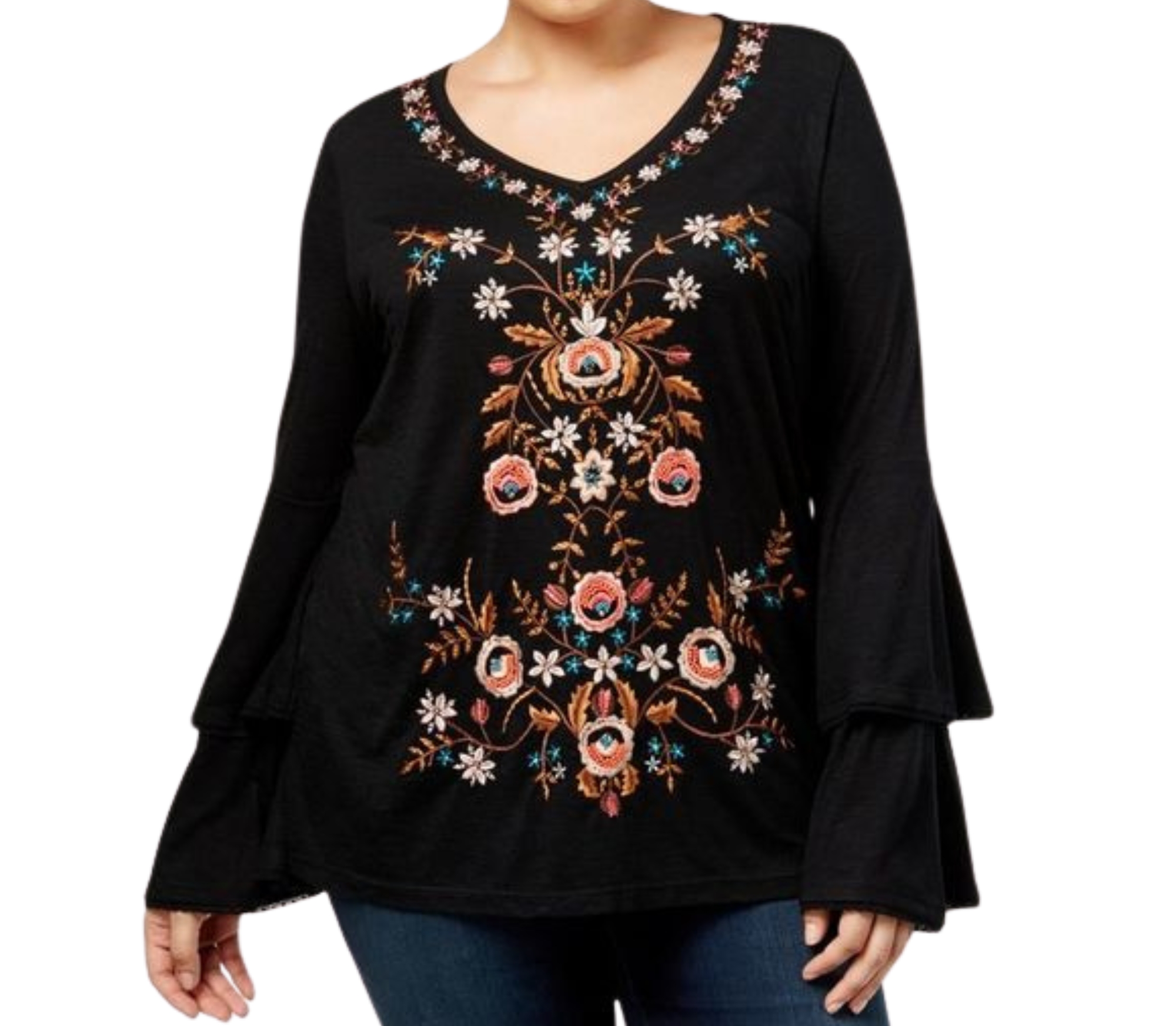 Everyone is chattering about the trendy, hyped-up pullover blouse by INC and if you're not sure whether it's worth it, then let me tell you that it is. Let's find out some of the reasons that the INC women's pullover blouse is a must-buy.
And once you are done with that, you will find some more pullover blouses for women that definitely deserve a place in your closet!
Why INC Women's Pullover Blouse Is Good?
There are many reasons that this basic pullover blouse is so popular and everybody is dying to get their hands on it. 3 of the reasons for you to get this blouse are as follows:
The Comfort
First and foremost, the reason you should have this pullover blouse in your wardrobe is the ultimate comfort that it brings you. When you wear it, you feel light, breezy, and beautiful. It shows off your classy and creative side as you style it in various comfortable yet stylish ways.
The fabric is soft and breathable and the classic cut of the top makes it a great fit for all body types! The split neck keeps you cool in summer and the full sleeves make it a great top for fall too!
They Are Fashionable
The tiny collar band makes it an outdoorsy top– perfect for your movie nights and even date nights if you style it well.
This pullover blouse is available in many colors and the fact that it has a solid pattern gives you a fresh canvas to work on and hence experiment with your creativity to mix and match stuff to make fabulous 'gram-worthy outfits!
Can Be Styled In Many Ways!
Since it is a solid and basic fit blouse, you can wear it in many stylish and new ways and make a statement wherever you go!
You can either wear it with some ripped skinny jeans and sneakers for a casual look. Throw on a cardigan or bomber jacket if it's a bit chilly out there and you're good to go. For a more formal look, you can wear some contrasting culottes with the blouse tucked in, some sexy high heels, and statement earrings and you can wear this top to parties and clubs. Add a long coat in the winter season, and this would make a perfect outfit for your outings.
You can even wear it to the office, with dress pants or pencil skirts. Tuck the blouse in and add some minimalist jewelry– some tiny studs perhaps and some block heels!
Shop For Women's Pullover Tops!
Find some more trendy and upbeat pullover blouses for women and rock that summer look!
Sequined Pullover Blouse
This fancy and upbeat pullover top is going to be your go-to party top, thanks to the sequin design all over it!
It adds glitter and sparkles to your outfit, giving it a sexy and bold look. The balloon-style sleeves give it a more modern and chic touch and you can flaunt it at your next dance party!
Off-Shoulder Pullover Blouse
This boho-style off-the-shoulder top is a stunning fit for your concerts and day parties. With this lightweight blouse, you can wear some flat sandals, cute colorful shorts, and a beaded necklace. It will make up a fun, quirky look!
High-Low Pullover Blouse
This style of pullover blouse has been all the rage lately– shorter from the front and longer from the back. It will add a new, modern look touch to your whole outfit. If you're feeling sassier, you can pair it up with some black leather pants, a crossbody bag, and some sunglasses!
Ruffle Sleeves Pullover Blouse
This solid pattern pullover blouse features super stylish ruffle sleeves. This style of sleeves is very popular among young girls, thanks to its incredibly feminine vibe. If you are looking for a cute top for your picnic, then this is the way to go!
Velvet Pullover Blouse
This solid velvet pullover blouse is a great top for your winter lookbook and deserves a place in your wardrobe. It is warm and soft and the shine makes it suitable for formal wear too!
You can pair it up with some classic black culottes, the blouse tucked in, add a chunky necklace, and some heels. You have yourself a stunning, and a bold outfit for a date night! If you want a casual look, though, you can pair it up with some skinny jeans or flared jeans and work your magic with the jewelry!