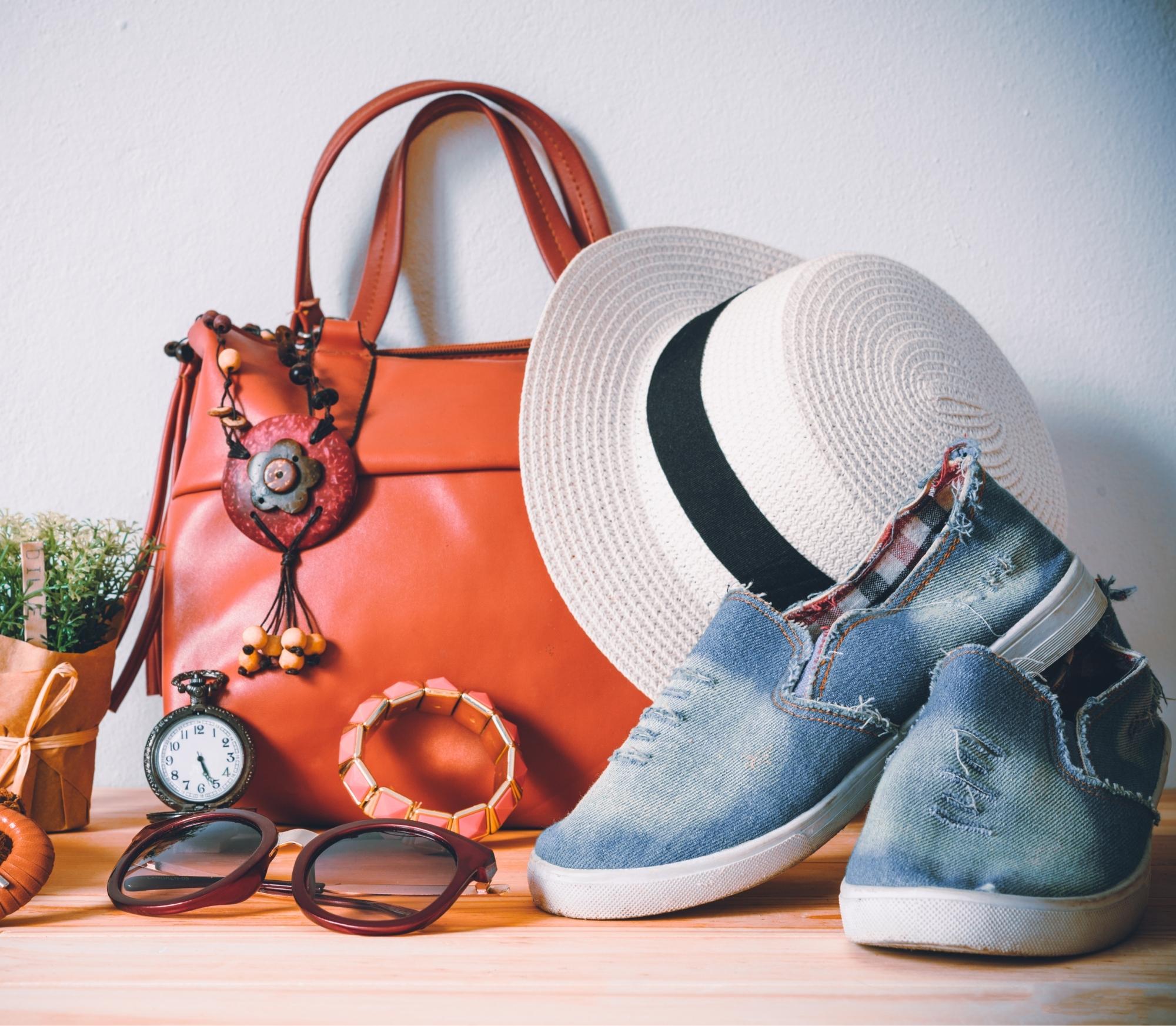 What do you wear to class, work, a date, or just hanging out? It can be difficult to know what to wear when considering all the occasions that come up in our lives. But it's not impossible! Check out this list of women's accessories that go with almost everything in your closet.
1. A cool black hat
A true fashionista has a signature hat that pulls an outfit together. If you don't have one yet, make it a cool black hat. It will go with everything from jeans and a t-shirt to a little black dress. It will give you an instant air of mystery and sophistication. A must-have for every lady is that timeless black hat that goes with every coat and jacket in your collection. When your hair refuses to cooperate, the hat comes to the rescue!
2. An all-season scarf wrap
If you're searching for the perfect accessory to take your outfit from day to night, a scarf is the answer. Whether you're looking to add a pop of color or simply keep warm, there's a scarf for every occasion. For a casual daytime look, pair a printed scarf with jeans and a tee. If you're headed to the office, try draping a solid-color scarf over a button-down shirt. For an evening out, try a shimmery wrap over a little black dress. No matter how you wear it, a scarf is sure to elevate your look.
3. A waist-defining belt
When wearing loose, unstructured clothing or layers, this essential belt keeps you in form. Use them over leggings or slacks to tighten a long cardigan jacket or with a dress above the hip line to give the appearance of a longer torso and flat stomach. These belts draw attention to a woman's curves, complementing her look and physique.
4. A knit poncho or ruana
Most knit ponchos, also known as ruanas are one size and made to hang loosely on people of various sizes and shapes. It's great for losing weight while also allowing you to put together a simple two-piece outfit. One of the most interesting distinctions between a poncho and a ruana is that the latter generally has a slit along the front. Unlike a wrap or a wide blanket scarf, both options have a bottom that falls in a soft drape and is designed to stay on the wearer while staying in place.
5. The duster cardigan
You may not have previously regarded a cardigan to be an accessory, but that will no longer be the case. When the goal is to make the outfit look like it was put together consciously, this third casual element helps a two-piece combo like tapered sweatpants and a white shirt, or a midi skirt and a hoodie appear more deliberate.
6. Gutsy black moto boots
Wearing sneakers with any attire is becoming increasingly popular these days. However, many women over 50 wear sneakers only when they engage in physical activity or because they do not love wearing them. If this describes you, then you're in luck! Otherwise, check out some less casual alternatives. A pair of black moto boots is a versatile bootie that can be worn with a variety of outfits, including trousers, jeans, and leggings. This will be the case until more bare-legged shoe options for the summer season become appropriate