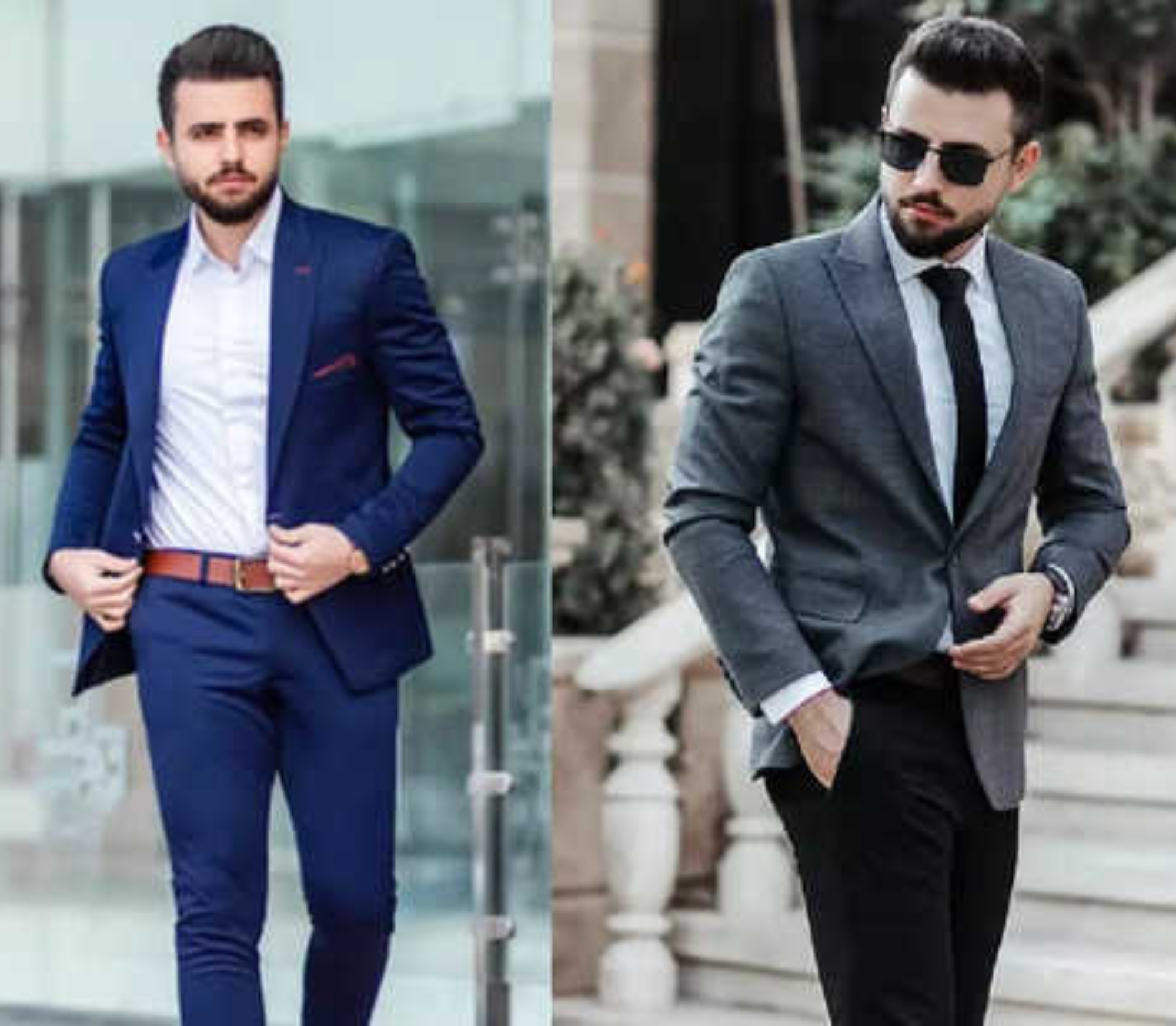 A Blazer is probably the one fashion style that most men become jittery about. It's always so easy stepping out in casual wears, but sporting a blazer, and any associated combination is a different ball game. There's the issue of choosing the right suits for men online, then you have to learn what social event will require you to dress in your suit.
So while we leave you to figure out the occasions that would require you to dress up in your blazers, read on for our lowdown on the best blazers for men, in every color.
Best Casual Blazer: Alec Mill Blazer
We begin with something for you, if you wish to step out in a laid back vibe. Alec mill blazer is actually a sport coat, which in modern day, is a fancy way to describe a patterned jacket without matching trousers. While sport coats are meant for casual occasions, you won't look out of place showing up at work in one.
This blazer from Alec Mill stands out for it's wingback lining, which offers breathing room to your back—something that's hard to find in blazers. You'll find this beauty at any store that sells suits for men online. It comes only in khaki color.
Best Wedding Blazer: Paul Smith Single-breasted Blazer
So, wedding bells are ringing, and you need a blazer that makes you the center of attraction. We present to you Paul Smith Single-breasted blazer. You'll love how the notched lapels outline your torso, without feeling or looking constraining around the shoulders.
This blazer is 100% wool, and the lining is 100% Cupro, so you're guaranteed of some breathability. There are some blazers on our list available in different colors, thereby offering you choices. However, as with the Alec mill blazer, Paul Smith Single-breasted blazer only comes in one color; Navy Blue.
Best White Blazer: Coofandy Casual White Blazer
Your wardrobe isn't complete if you don't have a white blazer. There, we said it! There's a vibe that white blazers give that you can't quite get with any other color. Agreed, it will take a certain level of carriage (which many just don't have) to pull off a white blazer in an official occasion. But you'll enjoy the class it gives you while wearing to just about any semiformal or casual event.
There are few white blazers that gives you an allure like Coofandy's Casual White Blazer. It's made with a simple, yet exquisite design that makes you exude class without even trying. And if you like this blazer's design, but would prefer a different color, you can choose a black, brown, or blue color, among others.
Best Winter Blazer: Ludlow Classic-fit Jacket
We don't see a reason why you have to lose your style just because it's a season where temperature drops 50°. Ludlow classic-fit blazer is made with Worsted Wool, and Bemberg lining, a perfect combination to keep the heat in. Yet, it doesn't appear bulky, and had a little stretch.
This jacket doesn't come cheap, but there are few suits for men online that combines flair and functionality like it does. We love how the lapels have two extra buttons that allow you fasten it up closer to your neck, like a true outdoor jacket.
Best Overall: Canali Classic Fit Wool Blazer
We round things up with this beauty. It'll cost you more than most on this list, but we assure you it's worth every dollar. This blazer is the most versatile on our list, with the design an equal mix of fancy, formal and casual. You can wear this blazer to meetings and head straight to a party afterwards, without looking out if place. The material is 100% wool, which also makes it versatile with respect to weather.
Conclusion
With the blazers on this list, it becomes easier to select a blazer that suits (yeah, pun intended) your schedule and personality. Staying fashionable doesn't have to be a headache. Sometimes you just need to add a fashion item or two to your ensemble, and a blazer does that job better than most.