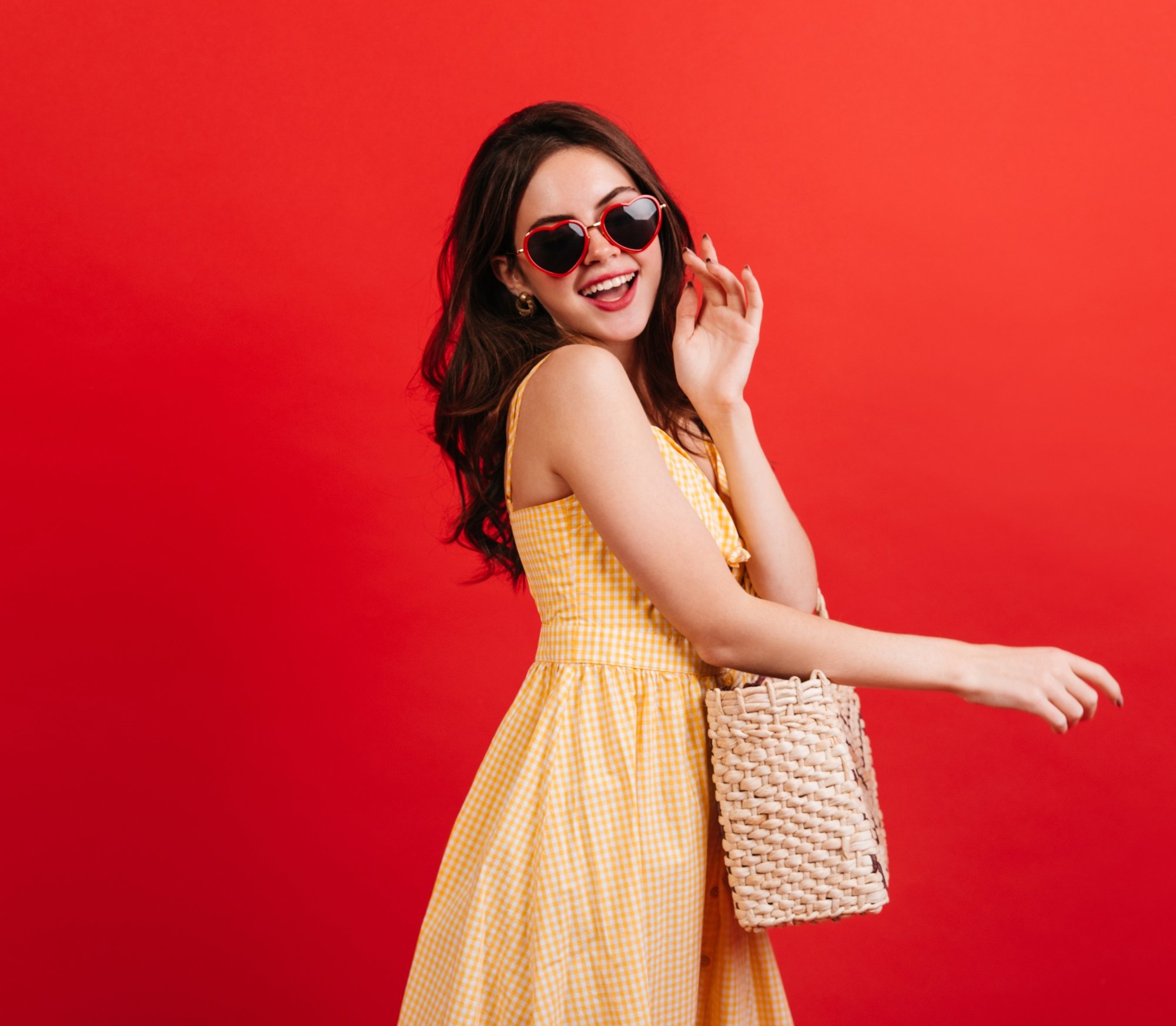 Regardless of the weather, a pair of sunglasses is always fantastic. But the hassle is in finding the best sunglasses for you. Everyone wants these accessories to add flair to their brow shapes, cheekbones, and face width. When this happens, you'll always look top-tier with a pair of sunglasses. The good news is that there are numerous options to show your sense of style and boost your confidence. With these numerous options, it's easy to get the wrong sunglasses. This implies that you should first know the shape of your to get the best sunglasses. Read on to find the best pair for your shape and style.
Oval Face Shape
If your rounded chin plus cheekbones occupy most of your shape, your face is oval. The shape goes well with sunglasses that have cat-eyed or smooth-lined frames. Also, a butterfly sunglass will accentuate your facial shape.
Heart Face Shape
Any face which looks like an inverted triangle is said to be a heart face shape. The cheekbones are high, and the face's width is more significant than its length. Therefore, if you've got this shape, your best sunglasses have a narrow bridge and a small frame. Also, the teardrop style will suit your heart's face shape well.
Round Face Shape
When you've got a rounded face, the width, and the length almost tally. You also have a smooth hairline, and your chin is rounded. As a result, you can try the best sunglasses for women, which increase the length of your face. When you want a super stunning appearance, oversized and dark-colored pairs will serve you best.
Square Face Shape
Your face is square-faced if you've angular edges and a smooth hairline, and the length and width are almost the same. Therefore, your style of sunglasses should be oversized to highlight your face's features. Still, you will go right with bold-colored or oval frames.
Triangular Face Shape
What defines this shape are a broad squared chin, narrow forehead and cheekbones. Therefore, your sunglasses should have a wide upper half and a voluptuous frame. For a simple look, go for the best frameless sunglasses for men.
The Best Sunglass Styles for You
Having discussed face shapes and the sunglasses to wear, let's look at the best sunglass styles.
Massive Aviator Sunglasses
These are undoubtedly the most stylish and appealing. If you got a triangular, oval or round face, these accessories will make you look chic, intelligent and sassy.
Cat-Eyed Sunglasses
These add a twist to your face shape while at the same time making you look stylish and quirky. Wear cat-eyed sunglasses and let blissful moments roll for a round and triangular face shape.
Round Frame Sunglasses
You won't go wrong with these when looking for a casual vibe. They're outstanding because they fit all face types.
Basic Black Sunglasses
These rock well when you need a casual vibe. Though they're suitable for all face shapes, they stun on square and oval faces.
Stylish sunglasses for women aren't just a sun-blocking accessory. They're powerful statement pieces. When out to get your sunglasses, give them the same weight you do while buying your best outfit. When you randomly go for sunglasses, you may pick the wrong ones that don't match your face. And the result is that you won't look good in them. To avoid this embarrassment, always use this article as a guide to get your best pair.