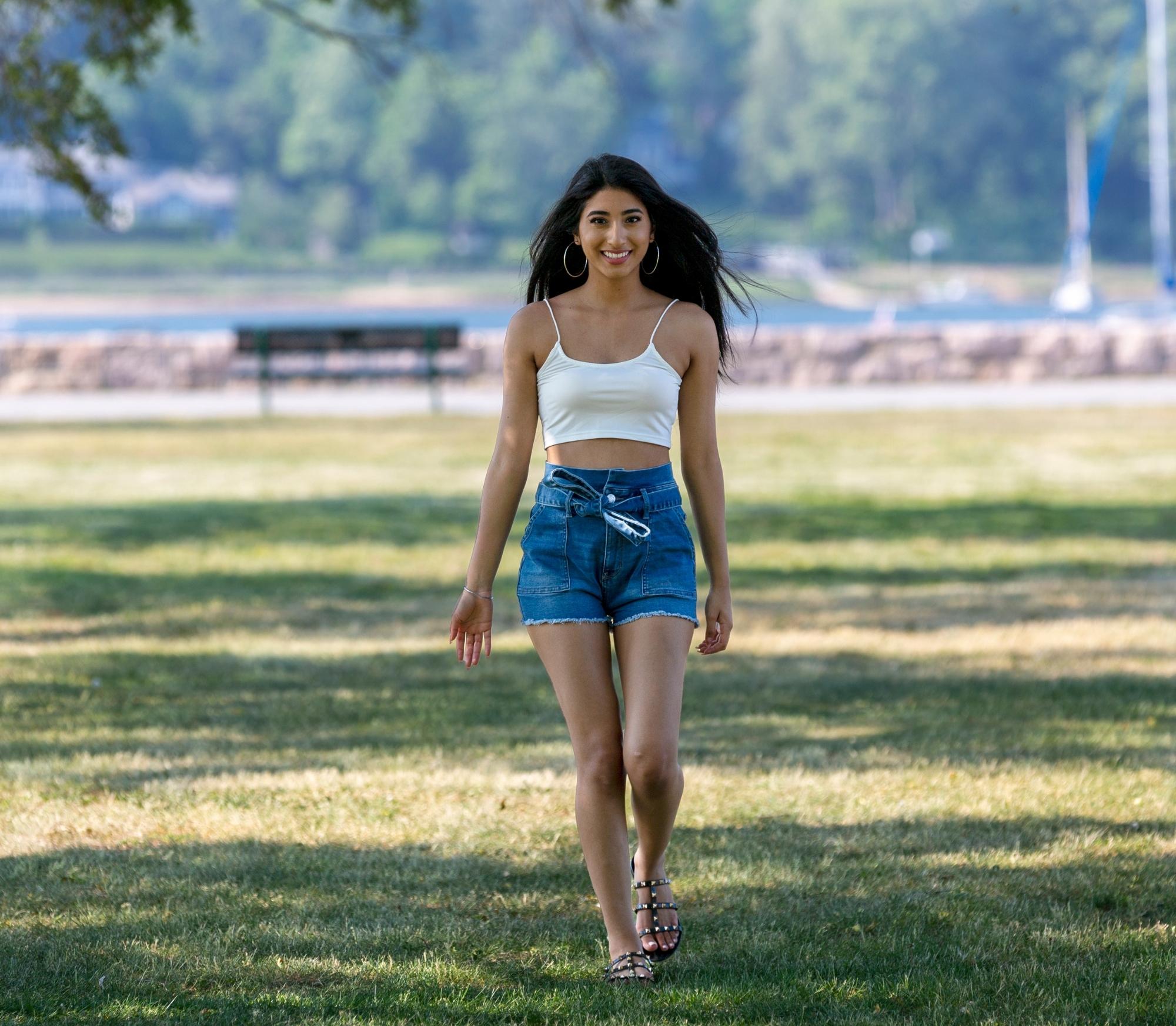 If you have tighter legs, two things are likely to define you. You either Love or hate shorts. If you're in the latter group, don't worry. Many people find the outfits notorious and tricky to pull off. But, have you noticed many types of women's shorts that have emerged? They come in different fabrics and lengths. It's time to upgrade your looks with the following ten unique pairs of shorts.
1. Plus Floral Print Rompers
When you don't have time to think of the perfect pairing for your clothing, this printed romper can rid you of the daunting task. Apart from their stylish appearance, these women's shorts are also ideal for your evening wear.
2. Skorts
This type of women's shorts brings the best of tighter legs. The short has the appearance of a skirt with the shorts hidden inside. When it's windy, you'll also find this outfit ideal. For a classy look, combine the outfit with black stilettos and a button-down shirt.
3. Short Shorts
As their name implies, the outfit is short. It's perfect for women with tighter legs. If you attend girls' parties with shorts, be sure your friends will go gaga over your style.
4. Bermuda Denim Shorts
Again, if you love denim, consider this short for a modern and classy look. During summer, you'll find fast very suitable too.
5. Roll Up Denim Shorts
These shorts never go out of fashion. If you love walking, this pair of shorts is irresistible. They give women with tighter legs a flattering look.
6. High Waist Denim Shorts
These shorts dominate the wardrobes of collegiate ladies. They make your legs appear long and sexy and shape your butt too. For those with big tummies, these shorts will make them leaner.
7. Beach Shorts
When many people think of a vacation on the beach, there's one thing they can't leave behind—their bikinis. But not everybody will love bikinis, and that doesn't imply they shouldn't go for a vacation on the beach. If you're among this group, you only need to add a beach short in your closet. This will give you a luxurious, comfortable feel and make you get the best from the beach.
8. Pink Scalloped Shorts
Still, if you've tighter legs, consider shorts with scalloped edges. The design gives you an extra touch of feminity, leaving you girly and cute. Its bright color will provide you with a sense of being capable.
9. Pleat front Satin Short
This is another excellent pair of short women with tighter legs. It's appealing, alluring, and suitable for all seasons throughout the year. Those that prefer bright colors will find the pleated front satin short, comfortable evening wear.
10. Animal Print Shorts
Any outfit with animal print shorts never goes out of fashion. That's why you should include animal print outfits in your wardrobe. If you haven't embraced shorts and you've tighter legs, you'll love this outfit.
One undeniable truth about shorts is that they are the most comfortable and reliable bottom wears. During the windy days, the outfit enables you to walk freely without having you worry about your attires being flown off. Further, shorts are ideal for summer. The daunting task is, which shorts perfectly suit ladies with thicker legs? Buy the latest designer shorts for women online and walk with your head held high.