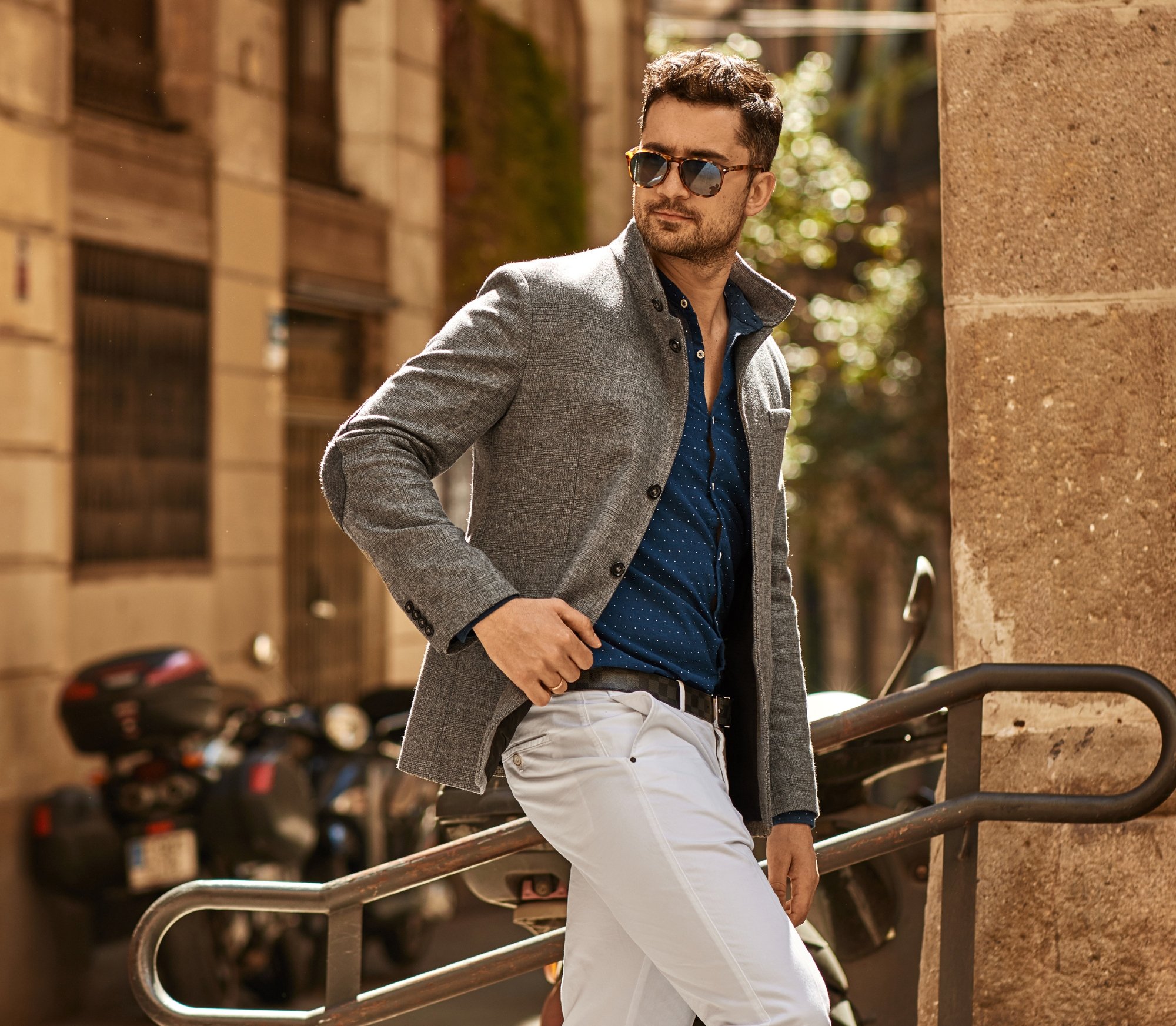 Whether it is your first date or an umpteenth date night with your long-time husband or wife, you would want to look your best and make that man or woman fall for you (again).
Selecting the right outfit for your date would depend upon what you wanna show to your date– your quirky side? Or the elegant one? Or maybe show him or her that you're the best of both worlds! Here are some inspirations that may help you in putting together a fabulous outfit.
Perfect Outfit For A Movie Night
A movie night is something that every person plans for their dates. It's very common but sometimes you get stuck on your wardrobe choices– what to wear on a movie night? Am I supposed to be casual? Or should I pull out the big guns and put on that black midi dress for a classy and elegant look?
Well, a perfect movie date outfit should include colors like green, light blue, and tea pink– these are perfect for early evenings. But, If your date is set for late evening, reds, blacks, and emerald green would work best.
For Women
Winters
Pair up a nice mock turtleneck shirt with a cute mini skirt and some mesh stockings. This look would go great in winter.
Summers
If your date's in the summer, then a tank top paired with an unbuttoned shirt and some denim pants would be perfect.
These outfits would be comfy and easy to style along with being super fashionable. They would fit the occasion just right.
Accessorize!
You can add a few accessories to the look– perhaps a chunky necklace with a mock turtleneck and some sunglasses with the tank top!
For Men
Men often just throw on whatever they find first in their messed up wardrobe. Well, I must say that that's a myth or it should be.
Men being fashionable is as important as women being fashionable. If you want to impress your date and you're a bit wobbly about the movie choice, do that with your dress sense!
Summers
An outfit that would drop your date's jaw would be simple yet classy and sophisticated. Do not over-accessorize, and do not wear caps, rather, go with a button-up shirt and some minimalistic skinny jeans for the movie date.
Keep your shirt unbuttoned with a solid tee inside– that won't make you look like a nerd.
Winters
A dark-colored, solid turtleneck or a pullover sweater over a basic tee is your best bet for a movie date in winter. Pair it up with a coat if it's too cold or let it be. Moreover, a pair of dark corduroy pants would go great with the look.
Accessorize!
Add a nice watch to the look to complete it as accessorizing is a very important part of styling the perfect outfit.
Classic Sweater And Jeans Combo For Weeknight Date
If you are going to spend the night in or if you're going to do shopping, the classic sweater and jeans combo can never go wrong.
Man or woman, a pullover sweater is a savior for all. It's cute, it's quirky, it's cozy, it's warm, and it's super trendy! Moreover, chunky knit and oversized sweaters are my favorite and to get the ultimate comfy outfit, I like to pair them up with jeans and boots– a perfect outfit for a casual date eve!
First Date Kinda Outfits
First dates are always the scariest and you put some extra effort into putting together the best outfit that you can. This is where you make your first impression and if you want to make a statement, you gotta go with a bold choice of dresses.
For a first date, a bodycon dress is your best bet. Moreover, If you want to flaunt your body without showing much skin, a bodycon dress will fulfill it. Also, It will express that you are bold and you value self-love.
It will be a great way to leave a lasting impression and maybe even make the man fall for you head over heels! Spruce it up with some statement earrings and high heels, and you're good to go!