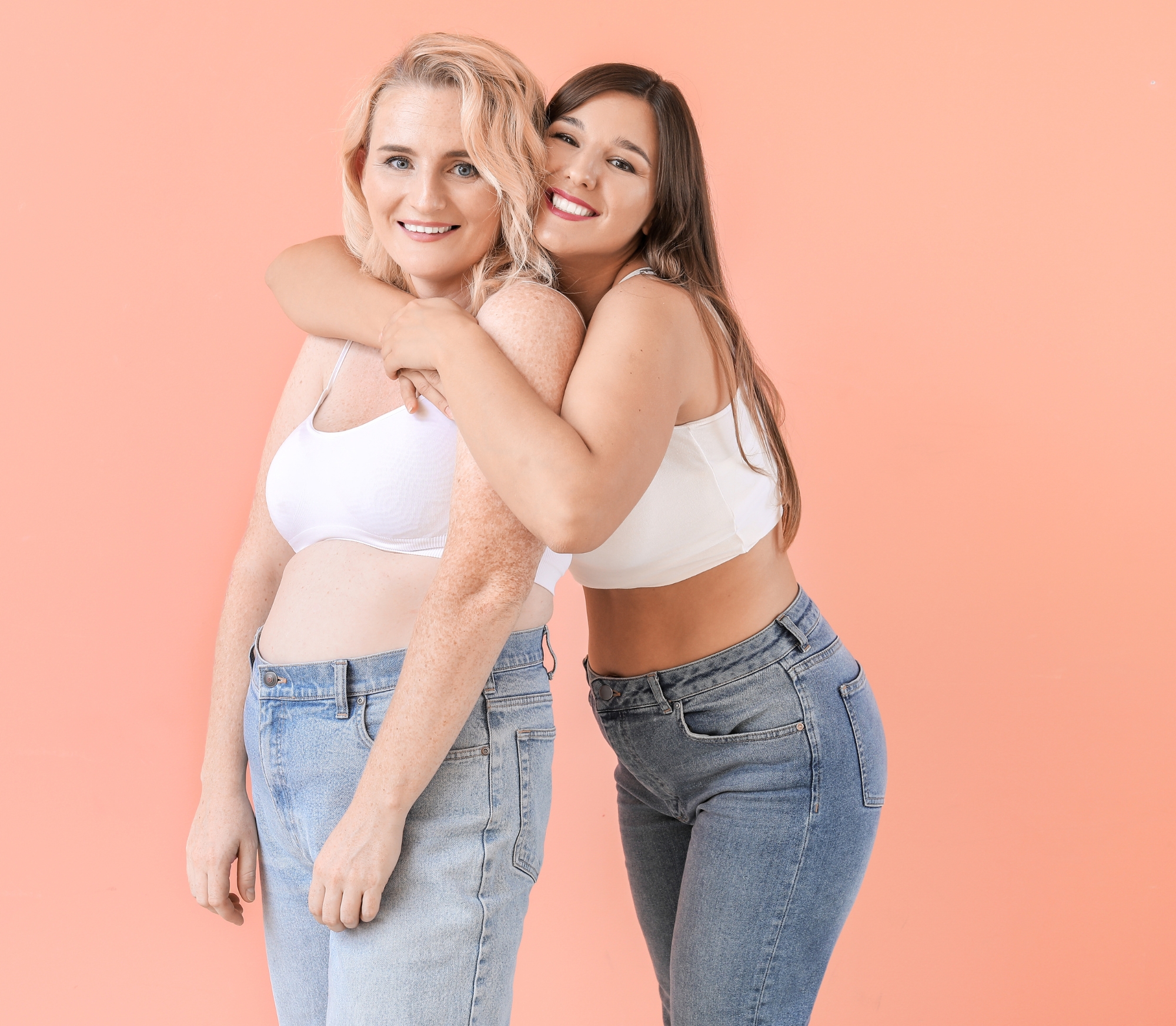 It's not an overstatement to assert that there are great plus-size jeans that will take your wardrobe a notch higher. Denim will remain iconic to simplify your dressing, defy occasions and add a touch of personality to your style. And you also realize that the jeans designers have outdone themselves to avail diverse and stylish types of this outdoor wear.
When shopping for jeans, buyers will present all types of this beloved wear to choose from baggy, distressed, or straight leg in dark wash jeans. I think you'll agree that your shopping experience is going to be overwhelming. But there's no cause for alarm. This article is going to spare you from that daunting task. Whether you need skinny fit or baggy jeans, have you checked your favorite choice from tagsweekly.com? Below are the best size plus jeans you need for a sexy appearance.
Style and co-metal pearl curvy skinny fit jeans
This pair of jeans will make you appear younger, chic, and classy as a size plus woman. Therefore, when you've got an occasion that calls for casual wear, don't look further than the pearl curvy skinny fit jeans. Anyone who's a tiny waist and broader hips will love the experience this mom's wear will bring along. While traveling, don't forget this selection for comfort and sophistication.
Charter Club Lexington Straight Leg Jeans
Again, this is another top selection that gives you a stunning appearance. Apart from shaping your booty, it shows off the pretty shape of your legs. You'll also realize that it doesn't create a pesky gap at your waistline. The plus size jean makes a woman feel confident and sound regardless of height. It's also ideal for your first night dates, as it will portray you as a woman who's conscious about their body.
Your Sexy Skinny Fit Jeans & Frayed Hem
As a woman sensitive to fashion, you can't avoid frayed jeans. These will always keep your look unique. The jeans also make any plus-size mum shapely and attractive. And which woman doesn't want this experience? Stay on trend with frayed hem skinny-fit jeans.
American eagle Mom Stretch Jeans
These are great jeans for any woman who needs increased flexibility and mobility. These jeans are made with stretchy and soft material that won't go out of fashion soon. They're ideal for accentuating your height and hips.
Racheal Roy Women's Distressed Two Toned Cropped Curvy Fit Jeans
When you want that super feeling on an occasion, these jeans are your perfect companion. As a plus-size woman, you don't need baggy jeans. Instead, a pair that will elevate your looks and make people turn their heads in admiration. And, these distressed jeans guarantee the hot look you want.
William Rast Sweet Mama Cropped Jeans
Imagine the hustle you've to go through in search of a perfect pair of jeans for a round bum and thick thighs. Well, you don't need to go through that traumatizing shopping experience. The cropped jeans are what you need for a size plus body. It will portray your stature and sense of style positively.
The Key Takeaway
Plus size jeans can also look stunning in jeans. And getting a perfect pair for your chubby body doesn't have to sound like rocket science anymore. The jeans mentioned above are going to make you curvier and sexier. Further, with the above denim wears, the buttock and belly are tucked in for a super shape.