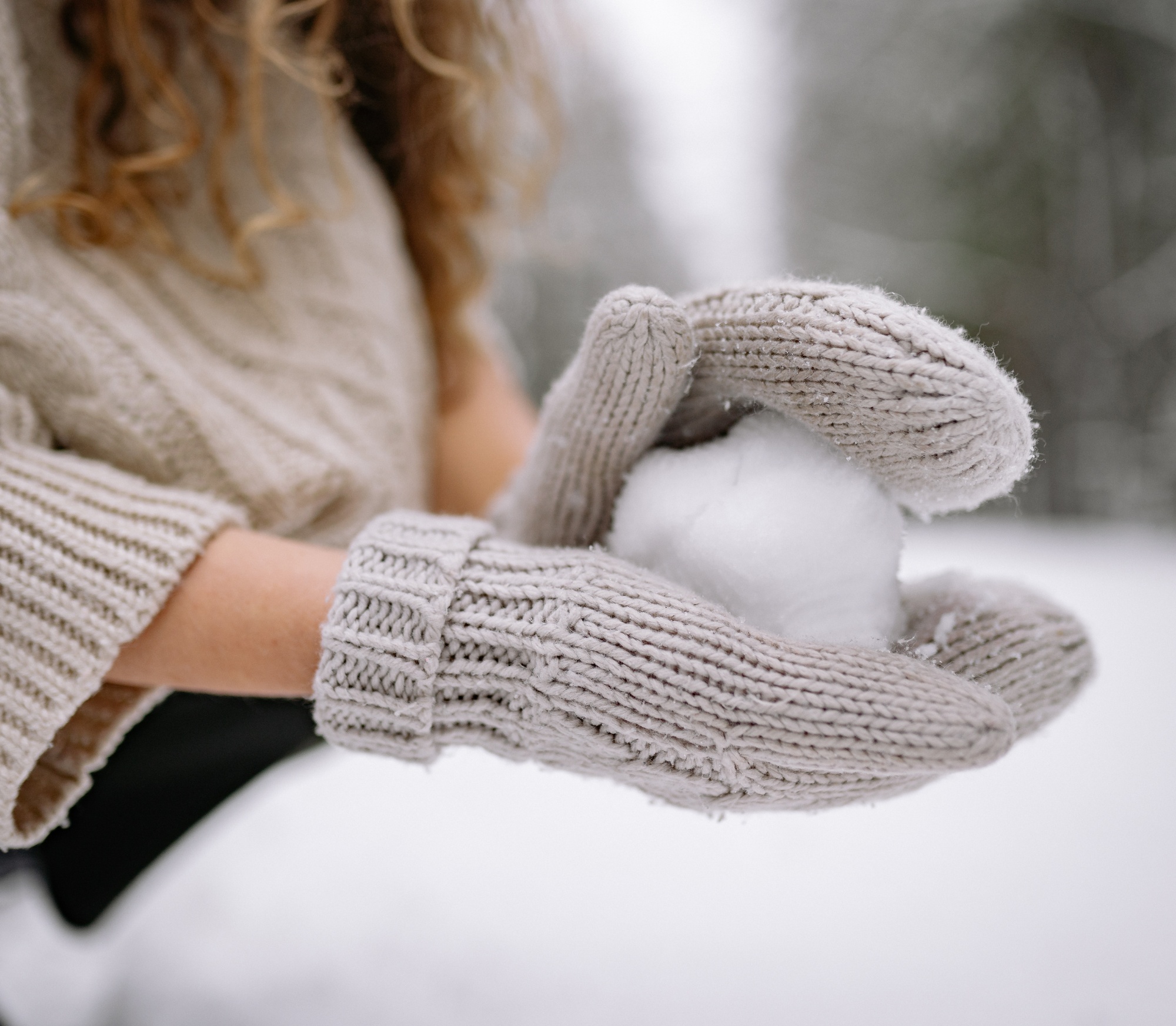 Winters are when you want your wardrobe to be filled with clothes and accessories that make you look chic and keep you feeling warm and fuzzy. One of the must-haves for your winter wardrobe are knitted gloves! I love how they make you look so cute and how they can be paired with literally everything. Going out on a ski trip? Pack some knitted gloves! Want a good Christmas present idea? Again, Knitted gloves are your answer.
Buy knitted gloves online and make them last longer with these 5 tips!
Keep them squeaky clean!
Knitted gloves for men tend to wear out a lot faster than knitted gloves for women. It's probably because men often buy just one pair and keep wearing them until the gloves take their last breath, which is not very long from when they bought them. Pro tip: Never use detergent to wash your gloves; it's their death sentence.
Hand wash your gloves with some lukewarm water and a little bit of shampoo. You can also add conditioner to keep that soft texture of the gloves. Then rinse them down with cool water thoroughly.
Avoid the Stretch!
Knitted gloves are easy to lose shape, especially the chunky knits. The loosely knitted wool often loses its place and it ruins your gloves, which is such a bummer because you looked so cute wearing them! As much as it's fun to stretch the knits of the gloves, it's better to pull at your hair rather than the wool.
Check out these amazing, great-quality knit gloves for women that maintain their shape for longer than usual here:
Sun 'em up!
It is not advisable that you dry your knit gloves by wringing them out. It's because twisting them may cause them to loosen the knits and ultimately make you buy another pair of gloves, or maybe you will start despising knit gloves. I don't want that for anyone because knit gloves are both the classiest winter accessories for men and women!
Dry your gloves in the sun by laying them flat on any surface. It shouldn't take more than 6 hours to fully dry the water out if the sunshine is good.
You can buy knitted gloves online here on tags weekly.
Steer Clear of mist!
Knit gloves tend to lose their quality quickly if not stored properly. Storing them in a warm, damp place is a big mistake. They will start losing their shape and start to smell too. Secondly, avoid keeping them under direct sunlight and strong heat. This would damage the fabric of the knitted gloves and make them prone to loosening and you won't be able to flaunt them for longer. This would also cause them to leave off a lot of lint, which I know can be very annoying.
Suit the Occasion!
To make your knit gloves last longer, you should keep at least 3 pairs of gloves for different occasions. For instance, keep one pair for your casual use. You can wear those when going out for a casual hang with friends, or on a grocery shopping trip, or if you are just going out to take your dog for a walk.
Then, keep another pair for your fancy hangs. Now, these are the ones you want to save for special occasions, like a date, or a ski trip with your partner.
The third one should be a spare when you want to mix things up. Make sure you get a pair in shades of black and gray and then some in bright colors for the holidays! Different pairs for different occasions prevent early wear and tear and allow you to enjoy the fuzzy feeling for longer.
If you want a variety of cute styles, you can buy knitted gloves online on tags weekly!
Make sure to style your knitted gloves with a contrasting beanie, it looks so cute and classy! You can also style your knitted gloves with oversized chunky knit sweaters for a casual fit. Happy Shopping!