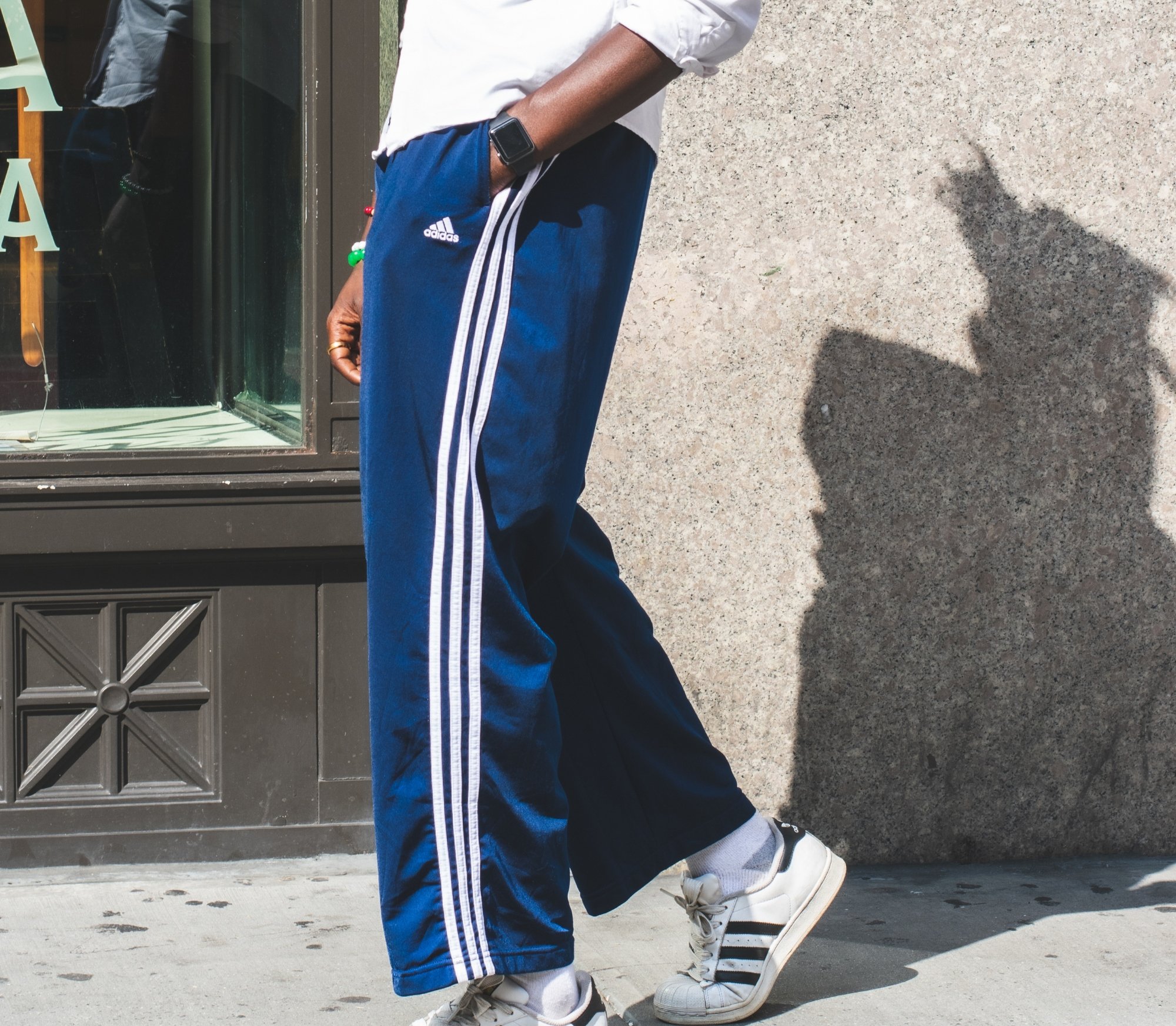 Track pants are very in these days and you can rock them too when you hit the gym with your partner! This hip fashion trend became popular due to its cool and classy fits and designs and how it allows you to bring variation to your daily wear.
They are not only super comfortable but also perfect for running, yoga and even beaches. You can also buy a matching track shirts to complete your flawless tracksuit look!
Buy Track Pants For Men
Men tend to dress up in their activewear more often than not. They find the whole look manly and fit, I couldn't agree more. These few styles of sports track pants for men have to be a treat for your eyes (once you see them wearing those).
Solid Track Pants
These classic rise athletic track pants are super comfortable and made from soft and breathable material. Not only can you wear these in every season, but you also get to adjust the waist as per your comfort as it features a nice drawstring waist.
The bold solid color palette makes it a really good fit for casual winter wear as well. If you feel colder, you can wear these with some thermals and you'll be good to go!
Color Block Track Pants
These color-block track pants are the ultimate epitome of class. Paired with a classic white base, the pop of color at the very end makes them stand out in the crowd and hence, makes you stand out in the crowd.
Along with comfort, it offers you great pleasure in wearing it and some next-level fashionista vibes. Their balloon-style fit makes it breathable and great for stretching and even everyday wear.
Slim-Fit Training Track Pants
Slim-fit pants have been trendy since they stepped foot into the market and rightly so! The way it hugs your legs– doesn't just enhance the look of your whole body but also makes your workout sessions easier and more comfortable.
The front pockets make it more functional as you can fit in your valuables. The fabric is great for all seasons and the drawstring waist makes it more adjustable as per your liking.
Sports Track Pants
These stylish sports track pants for men are multi-functional. You can wear them to your daily runs, workouts, jogs, and even when you're hanging at home playing video games.
The camouflage pattern makes it a classy and bold choice for gym wear but it is a super comfortable and cozy fit that is perfect for your activities.
Buy Track Pants For Women
When you think of an athlete, most of you would imagine a man in a tracksuit– why not a woman?
Well, these stylish track pants will let you outshine the men in activewear and flaunt their well-toned, well-built bodies with confidence!
Animal Print Track Pants
Animal prints are the boldest a woman can wear and if you want to get noticed, this is the way to go!
They are funky and cute, the color and fit make them perfect for your gym wear. The hidden pockets can hide your little secret stash of money (or whatever). The Capri style makes it even more fashionable adding to the bold tiger print.
Mesh-lined Color Block Track Pants
Color block is a sophisticated and classy style and if you hold a reputation for being the coolest in every crowd, this mesh-lined, neon color block track pant are for you!
These are perfect for activewear and you can style these up with a nice neon jersey or a sports bra and you'll be the hottest one standing!
Floral Print Track Pants
Daily wear and casual activities with friends call for floral designs. Adding a pop of color to your whole outfit gives a quirky and fun vibe, bringing that to the gym is a pretty good idea because what you wear uplifts the mood and what's better than flowers to do that?
Wide-Legged Track Pants
Wide-legged pants and trousers have been in trend lately and nothing and no one is stopping them from being the big thing in the activewear category.
These woven pants are a great fit for your winter gym wardrobe and I think you should list this as a must-have!
Striped Track Pants
Stripes are my personal favorites and it would not be fair to them if they weren't listed in the best track pants styles for this season. They work great in every season and occasion– that's what makes them great.
Cropped Track Pants
This crop-style piece is a definite head-turner. The gradient color palette gives it a modern and chic touch and makes you look stunningly beautiful even after your workout session!
The elastic waist makes it super comfortable and adjustable and a small hidden pocket inside is great to keep your valuables safe.